Fast Take: Russia's invasion of Ukraine
By
Stars and Stripes
March 10, 2022
---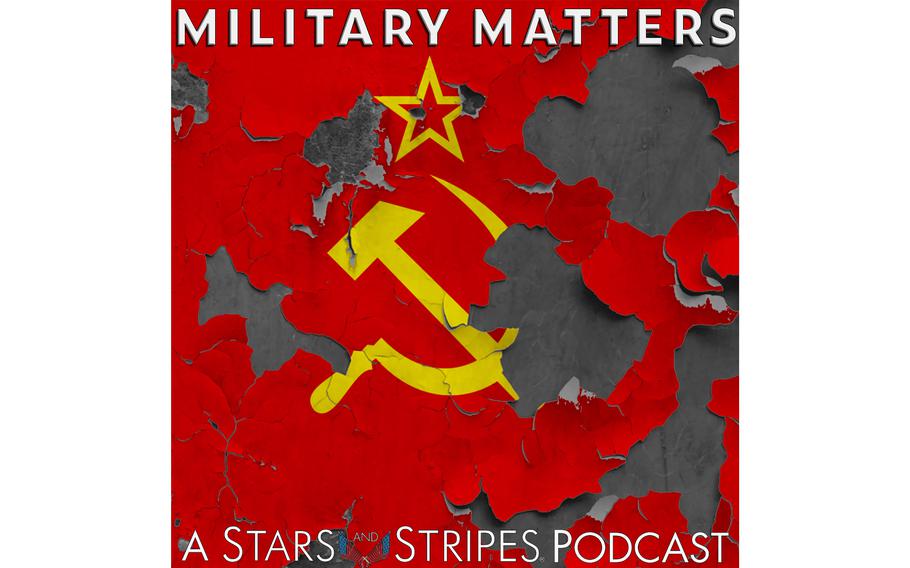 Military Matters co-hosts Rod Rodriguez and Jack Murphy planned to kick off Season 5 with an in-depth examination of a possible future war with Russia, similar to the three-episode series on China from Season 4. But Russia's ongoing invasion of Ukraine has necessarily changed those plans, adding urgency to the topic.
On this Fast Take episode, Rodriguez and Murphy discuss last week's season premiere, which delved into the history of Russia, The Soviet Union, Russian President Vladimir Putin and the lead-up to the war in Ukraine.
Watching Russia's invasion drag on after some experts predicted Ukraine would fall quickly, both co-hosts observed that the United States may not have a near-peer adversary militarily.
"That Russia, and I would say this of China as well, that they cannot match us militarily," Murphy said. "China is probably a significant threat to America economically, politically, socially — using overall that overarching umbrella of political warfare, China is a dire threat, perhaps, to the United States. But I think that we have to seriously consider if America does indeed have a peer threat — if there is a peer military threat — because right now I'm just not seeing it."
However, they agreed that the prospect of nuclear war remains a troubling problem.
"I don't think that Russia will initiate nuclear warfare over Ukraine," Murphy said. "I don't think that China would initiate nuclear warfare over Taiwan, much less like the Spratly Islands. ... But if we did end up fighting on the Chinese mainland or in Russia itself, then yeah, that would get dicey really quick."
With Russia's assault on Ukraine not going as Putin planned, he is likely looking to turn the situation around quickly, Murphy said.
"This is a national humiliation that Russia is not going to recover from in our lifetimes," he said. "And because of that, the Russian government and the military are going to want to turn this war around and get a win. How are they going to do that? I mean, it remains unclear."
You can find Military Matters on Twitter @stripesmmpod.
Follow Jack Murphy on Twitter @jackmurphyrgr and Rod Rodriguez @rodpodrod.
A transcript of the episode can be found here.
Go to www.stripes.com use promo code PODCAST and save 50% on your digital subscription.
---
---
---
---