From Afghanistan to China, a look back at Military Matters' 4th season
By
Stars and Stripes
January 13, 2022
---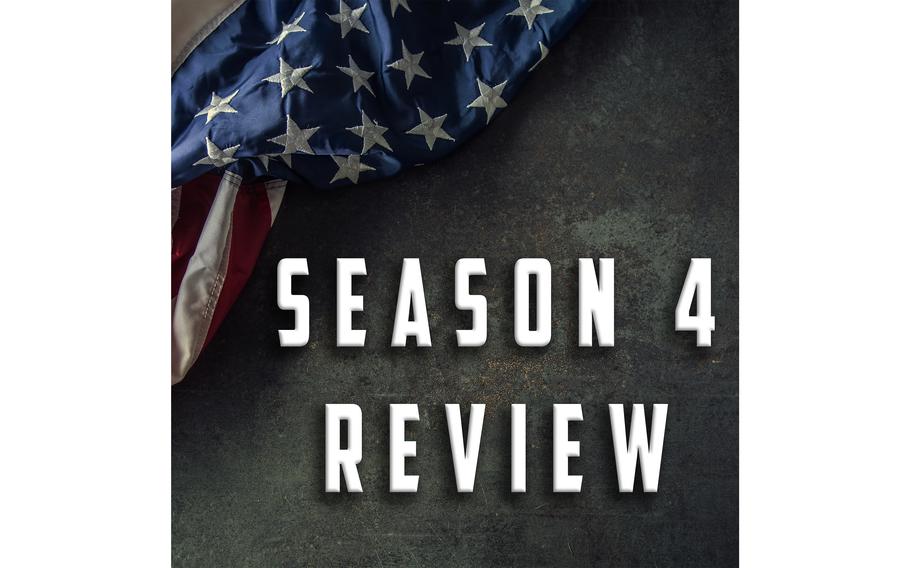 The end of the Afghanistan War and the rise of China dominated the fourth season of Military Matters. In this season wrap-up episode, co-hosts Rod Rodriguez and Jack Murphy revisit these stories, as well as the idea of a "woke" military and some other stories that fell through the cracks.
Most recently, Military Matters wrapped up a three-episode series on the evacuation of Afghanistan, featuring interviews with veterans with the Save Our Allies Coalition and Task Force Pineapple. Last week's episode featured Michael "Mick" Mulroy, former deputy assistant secretary of defense for the Middle East and retired CIA paramilitary operations officer and Marine, talking about the CIA's evacuation efforts.
"I saw something happen with military veterans that I don't think I'd really seen before, where everyone kind of came together and was working together and happy to work together to do something positive," Murphy said. "I've never seen anything quite like that before. Obviously there are veterans all over America and beyond doing amazing things, but to see them unify behind one issue like this and advocate and fight so, so powerfully for this certain issue, for evacuating Afghan allies, it was something I'd never seen before."
Rodriguez and Murphy also addressed "the heartache that comes with this evacuation process" and the feelings of betrayal that some veterans may be going through after the war's end. Murphy advocated for service members to define for themselves what their service means to them.
"I think one of the enduring things that sticks with me is the relationship that I made with the Iraqi soldiers that I trained," Murphy said, "and that as a young man, a young American soldier, I think and I hope that I was able to give them a positive impression of America. And that when they think about our country and our military, that they have a good impression and good experiences and good memories of working with Americans."
Earlier this season, Military Matters released a three-episode series on the rise of China as a global power. While Murphy doesn't see war with China as inevitable, competition between China and the U.S. is already a reality.
"I would edge away from talking about being on the road to war," Murphy said. "But we are already engaged in a competition, a global competition with China, and that's a competition over which worldview is going to prevail in the next century. Is it going to be America and so-called liberal democracy? Or is it going to be China and their sort of panopticon type of authoritarianism?"
You can find Military Matters on Twitter @stripesmmpod.
Follow Jack Murphy on Twitter @jackmurphyrgr and Rod Rodriguez @rodpodrod.
A transcript of the episode can be found here.
Go to www.stripes.com use promo code PODCAST and save 50% on your digital subscription.
---
---
---
---