Fast Take: Nazis, the occult and us?
Stars and Stripes
October 12, 2021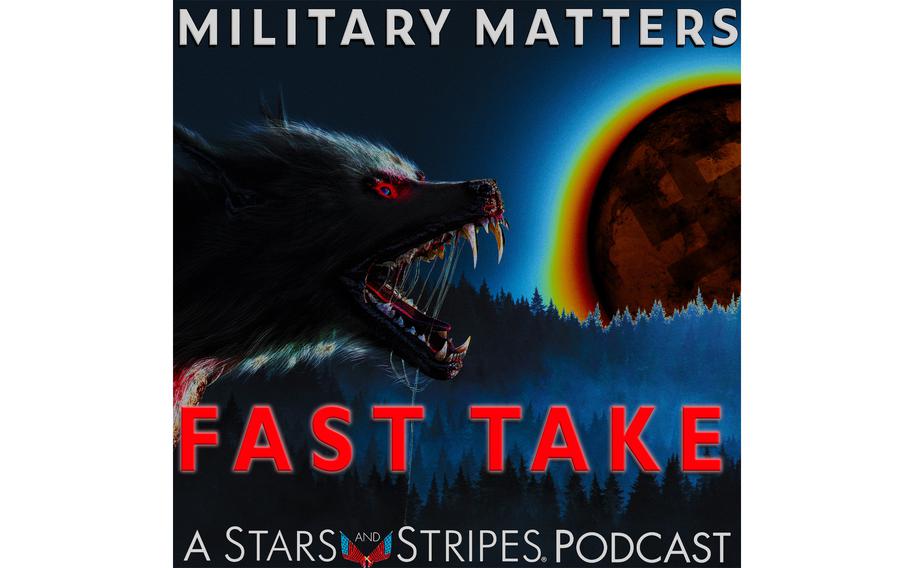 In this Fast Take episode of Military Matters, hosts Rod Rodriguez and Jack Murphy discuss the previous episode, an interview with Dr. Eric Kurlander about the Nazi fascination with the occult. Could the desire to live in a fantasy world happen again, but this time here in the USA?
Kurlander's book, "Hitler's Monsters: A Supernatural History of the Third Reich," delves into the Nazi obsession with myths, legends and the occult and how Hitler convinced a country to abandon science for the allure of mysticism.
"I think the big takeaway was that pseudoscience, astrology, the occult, Völkisch mythology, all these different things were already on the rise in Weimar Germany, that they had widespread public appeal," Murphy says. "And that was part of what made people susceptible.
"The Nazis took in ... all these different occultic beliefs and blended it with their fascist politics as a way to draw in a larger audience ... just like what we see today with Q Anon. There are some some dangerous and concerning comparisons to be made there."
Coming out of the devastation and death of World War I, Germany was in pretty dire straits. Widespread unemployment. Super inflation. A collapsed economy.
"What the Nazis did is they used a magical realism, really," Murphy says. "They said, we're rejecting this reality because we don't like it. And we're inventing a complete parallel reality. ... Not that they were able to create their Aryan paradise, but it worked in the sense that it drew people to the Nazi party and it facilitated their rise to power."
And that, Rodriguez notes, is in some way what Kurlander was getting at in his book: "Are there some similarities that he's concerned about?"
Specifically, a Q Anon tie-in.
A stolen election. A CIA server farm in Germany raided by American commandos. Child-molesting elites gathering Adrenochrome from children. Coded messages from a guy named Q.
"There is that sort of magical thinking increasingly in American politics and more and more people are buying into it," Murphy says.
"I'm concerned that the country is leaning in two different ways, and they're leaning super hard," Rodriguez says.
You can find Military Matters on Twitter @stripesmmpod.
Follow Jack Murphy on Twitter @jackmurphyrgr and Rod Rodriguez @rodpodrod.
A transcript of the episode can be found here.
Go to www.stripes.com use promo code PODCAST and save 50% on your digital subscription.