Fast take: Can the military lead the way in progressive ideas?
by
Brian McElhiney
Stars and Stripes
July 19, 2021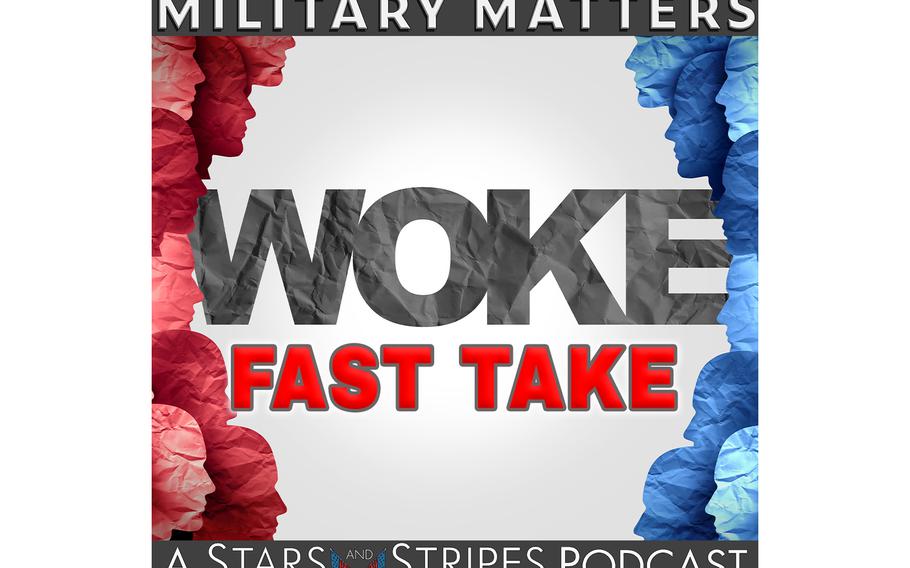 In this Fast Take episode of Military Matters, co-hosts Rod Rodriguez and Jack Murphy continue the discussion about critical race theory and "wokeness." Murphy questioned whether the military can or should be at the forefront of progressive change in the U.S.
"The military is sort of in a time capsule, and it's in an alternative universe in so many ways," he said. "I'm not at all convinced that the military can lead the way in progressive politics, and I think using the military as a standard bearer, or like the flag waver of, they're leading the way with our progressive politics — I think that's wrong. And I don't think it's realistic."
Rodriguez and Murphy agreed that a lot of good can and has come out of the "woke" movement in regards to the military, most notably by creating a more welcoming environment for LGBTQ service members in recent years. But Murphy said he is wary of institutions such as the military hiding behind "wokeness" or a "rainbow flag" as an excuse to go to war in the future.
"When I see these institutions of government using wokeness as their public outward facing narrative, it sends a chill up my spine," Murphy said. "It scares me because I can see that the new propaganda that our government uses is drastically changing. And it really is the iron fist wrapped inside the velvet glove. And it really bothers me."
Rodriguez brought up a conversation he had with a friend of his who  said, "You wouldn't need to be talking about CRT, critical race theory, if we just taught history in school."
"We want to look back at history and go, George Washington was above all men; Benjamin Franklin, above all men; Columbus, a discoverer, above all men," Rodriguez said. "But these were still dudes. These were still men who, yes, can accomplish great things, but probably, and most likely, and for some of them definitely, did horrible, horrible things. And whether or not it was OK at the time is irrelevant because we have to look at history through the lens of today."
You can find Military Matters on Twitter @stripesmmpod.
Follow Jack Murphy on Twitter @jackmurphyrgr and Rod Rodriguez @rodpodrod.
A transcript of the episode can be found here.
Go to www.stripes.com use promo code PODCAST and save 50% on your digital subscription.