'Strategic distraction': 9/11 took America's eye off Asia as China hit its military stride
by
Wyatt Olson
Stars and Stripes
September 9, 2021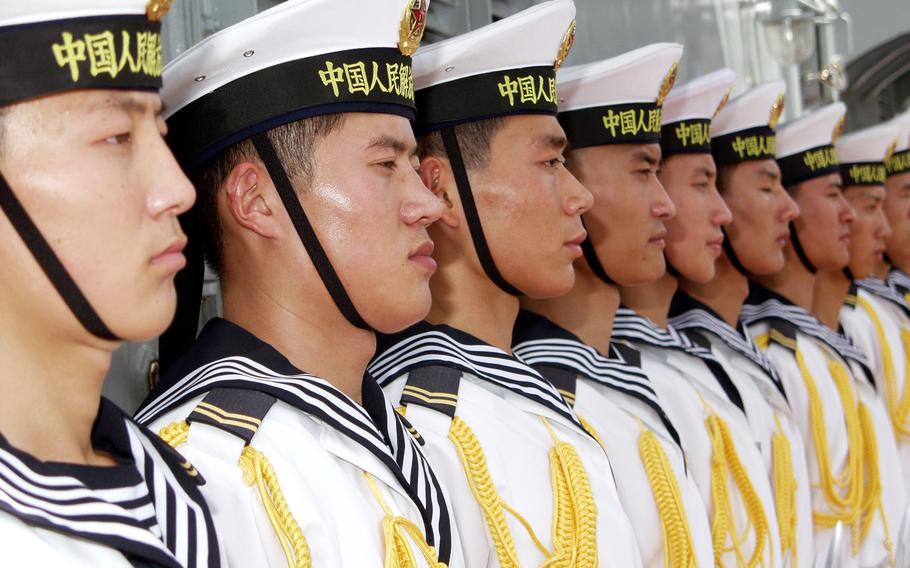 In April 2001, a Chinese J-8 fighter jet collided with a U.S. Navy EP-3 reconnaissance plane as it flew near China's southern island province of Hainan.
The Chinese pilot died during bailout, and the crippled Navy aircraft made an emergency landing on Hainan, where the 24 crew members were detained and questioned before being released after an 11-day diplomatic standoff between Beijing and Washington.
The crisis was the first faced by a recently sworn-in President George W. Bush, who during the 2000 presidential campaign had promised to deal with China as a competitor rather than as a "strategic partner."
The Hainan episode sparked a rethinking of the U.S.-China relationship by some administration officials and lawmakers who believed the United States "should keep military forces as a counterweight to rising [Chinese] power in Asia … and work closely with U.S. allies and friends along China's periphery in order to deal with future assertiveness or disruption from Beijing," the Congressional Research Service said in a report issued later that year.
"Certainly, there was a realization in early 2001 that China was the thing we had to worry about," said Gregory Poling, a senior fellow at the Center for Strategic and International Studies think tank in Washington, D.C., in a phone interview Aug. 27.
"And then a few months later, China was not the thing anybody was worried about," he said.
The Sept. 11, 2001, attacks by Islamic jihadis on the World Trade Center and Pentagon fixated America on counterterrorism and, soon after, counterinsurgency as the nation became embroiled in lengthy wars in Afghanistan and Iraq.
The Indo-Pacific and the challenge of an emerging and increasingly forceful China were by no means totally ignored in the years since, but defense and Asia experts say that 9/11 and its aftermath sidetracked the U.S. in competing with China and has left America's military at a disadvantage moving forward.
'Correcting the course'
"Two decades of war in the Middle East not only distracted the United States from rebalancing to Asia, it also dangerously degraded US military readiness and left the Joint Force ill-equipped for the kind of high-intensity military competition that will characterize great power competition with China," Ashley Townshend, a defense expert for the United States Studies Centre at the University of Sydney, wrote in an Aug. 26 email to Stars and Stripes.
"Only in the last few years has the Pentagon exited this era of strategic distraction," said Townshend, who recently coauthored the white paper "Correcting the Course," which called on President Joe Biden to make the region his top strategic priority.
"But the costs to American power and influence in the Indo-Pacific will be enduring, necessitating an even larger shift of attention and resources away from the Europe and the Middle East to Asia than would have been necessary a decade ago."
The shift away from a military focused on counterinsurgency is something the U.S. will grapple with well into the future, Poling said.
"The United States bled blood and treasure for 20 years, in ways that are not applicable to the theater that we now say is the foremost threat," he said. "We invested trillions of dollars in upgrading land forces and counterterror and counterinsurgency forces that have no applicability to the naval and air theater that is the Pacific. Who knows what our naval modernization could look like right now had we not spent trillions of dollars for 20 years on the Army?
"The budget fights and fights over what the services will look like are just now getting started, when they should have started 20 years ago, given China's naval modernization."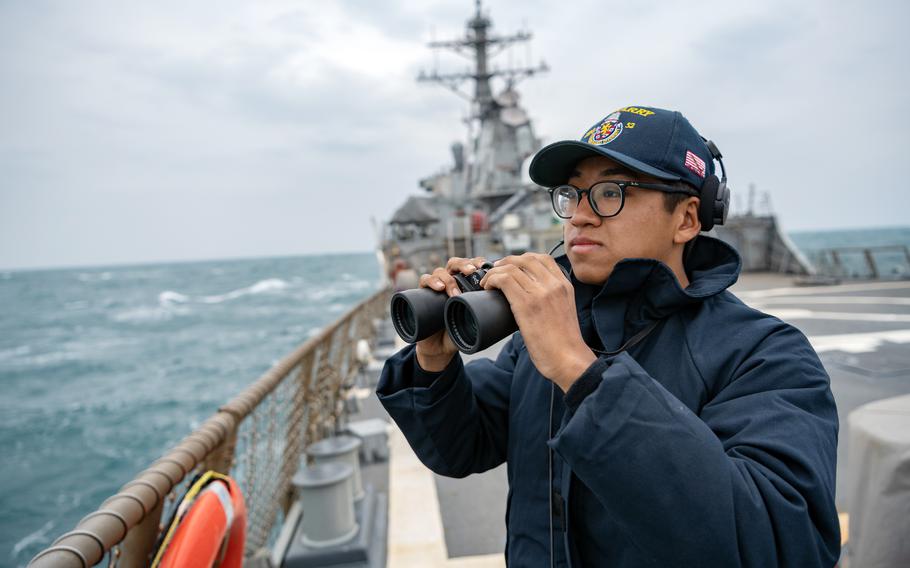 China closes military gap
Some defense experts are less gloomy in assessing the legacy of the past two decades.
"I think the U.S. has done a lot of things at the same time [as China] because the defense budgets were pretty good," said Derek Reveron, a professor at the Naval War College in Rhode Island who specializes in national defense policy, in a phone interview Aug. 24.
He pointed to the development of the F-35 stealth fighter jet, littoral combat ship, the Zumwalt-class guided-missile destroyer and the Gerald R. Ford-class aircraft carrier – all suitable for a large-scale conflict in a theater such as the Pacific.
Zack Cooper, a senior fellow at the American Enterprise Institute where he focuses on U.S. defense policy in Asia, is not convinced those weapons systems are an entirely apt or sufficient response to the China challenge.
"I guess my view on this is that if you look back 10 years, the U.S. has spent – I'm going to ballpark this – but probably two to three times as much money on defense as China has," Cooper said in a phone interview Aug. 26. "And yet China is far closer to the United States today in military capabilities than it was a decade ago, despite having spent a small portion of what the U.S. spent in the last decade.
"So, either we're spending it on the wrong thing or we're managing so many different challenges that we're struggling to keep up with what [Defense Secretary] Lloyd Austin has called the 'pacing challenge' of China."
South China Sea inaction
While the wars in Iraq and Afghanistan siphoned off resources from the Pacific, China expert Mohan Malik does not regard that as the core problem.
"More damaging were the fundamentally flawed assumptions underlying Washington's China policy premised on turning Communist China into a 'responsible stakeholder' or 'partner' in the U.S.-led liberal order," said Malik, a visiting professor at the UAE National Defense College in Abu Dhabi, in an Aug. 27 email to Stars and Stripes.
The mindset largely prevailed through Barack Obama's administration, whose "inaction over the construction and militarization of artificial islands in the South China Sea emboldened Beijing and demoralized the United States' friends and allies in the Pacific," Malik said.
But a more aggressive posture regarding China is not always helpful – or even possible, said Srini Sitaraman, a professor at the Center for Asia Pacific Studies in Honolulu, in a phone interview Aug. 24.
"Even if you had devoted more military spending in regard to China, I don't know that it would have made an enormous difference," Sitaraman said. "What would you have done? It's not like they're firing bullets. In the South China Sea, it's [the Association of Southeast Asian Nations] that has to fight the battle. You can't go to war over it so really there's not a whole lot you can do with China in terms of warfighting."
Hesitancy hangover
Regardless of what military threat China could pose in the near future, the American public might not be keen on jumping into a new fray after exiting a conflict dubbed the "forever war."
"I think it's natural that there is what I would call a hesitancy hangover," said Denny Roy, a senior fellow at the East-West Center in Honolulu who focuses on Pacific security and China, in a phone interview Aug. 24.
"This could have implications for an elective U.S. military involvement in Asia involving China; take Taiwan or the South China Sea as two good examples," Roy said, adding that such reluctance would likely be more pronounced in the public than among those who plan for military contingencies.
Cooper said the "restraints-oriented crowd" now argues that the Afghanistan experience is proof that the U.S. is too focused on the military and not enough on diplomacy. The 20-year war in Afghanistan came to an end Aug. 31 when the final U.S. troops departed, leaving the country in the control of the Taliban.
"On the other hand, I think there's some evidence that the American people see Afghanistan as very, very different from the challenges in Asia," he said.
He points to polling released Aug. 27 by the Chicago Council on Global Affairs that found 52% of Americans surveyed said they favored using American troops to defend Taiwan if China invaded the island, which the Communist Party of China has long regarded as a renegade province that must be reunified with the mainland.
This is the highest level of such support found since the council began asking the question in 1982.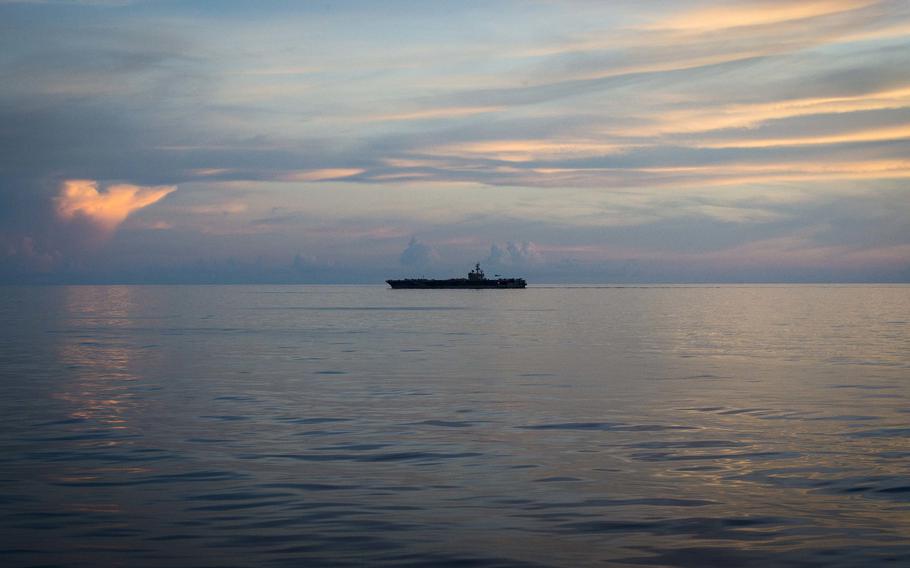 A lesson for China
Roy suggested that the U.S. might not be the only superpower to absorb the chastening lesson of America's failed effort to remake Afghanistan through military force.
For some Chinese, America's quagmire in Afghanistan carries implications for one possible future of China-Taiwan relations, he said.
"That is, if China ever has to resort to military force to try to impose its will on Taiwan – when the Chinese have, as they say, 'exhausted all peaceful methods' of resolving what they see as the problem of Taiwan not being politically part of the People's Republic of China – then China has to think about not only the initial military part. The United States, arguably, won the war in Afghanistan and Iraq, but then lost the nation-building part."
Likewise, China's occupying force could be faced with a "long, smoldering, difficult-to-extinguish hatred" by the local population, along with "insurgencies, guerrilla wars, or a sullen militarily occupied population that doesn't want to be militarily occupied."