Air Force officer who died in B-52 bomber collision during Vietnam War is identified
by
William Cole
The Honolulu Star-Advertiser
July 24, 2021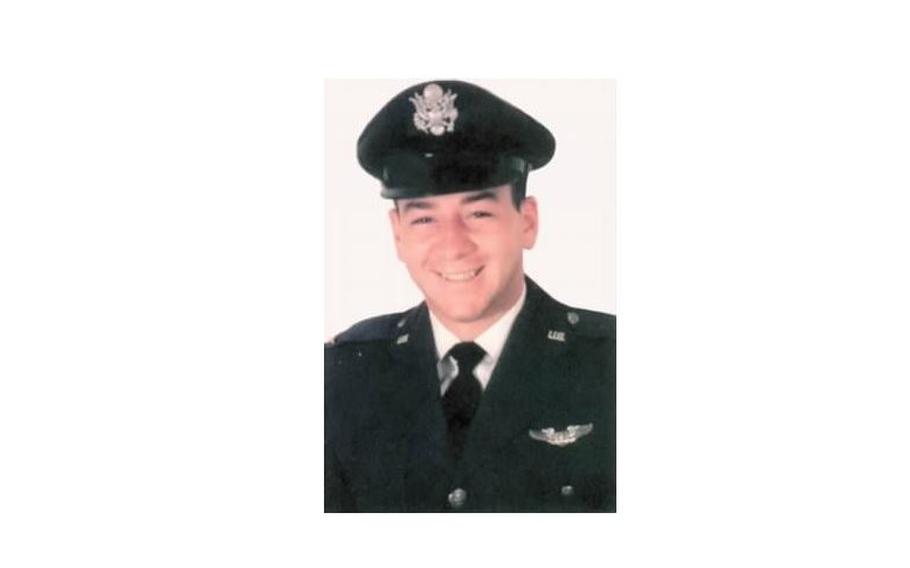 (Tribune News Service) — An Air Force officer who died in 1967 during the Vietnam War when two B-52 bombers collided and crashed into the South China Sea has been identified as a result of one of a growing number of Defense Department partnerships with private research groups.
Maj. Paul A. Avolese, 35, of Jamaica, N.Y., was accounted for in late 2020, but his family only recently received a full briefing on his identification, the Defense POW/MIA Accounting Agency said.
The radar navigator assigned to the 4133rd Bombardment Wing is scheduled to be buried Saturday in Springfield, Ore.
The accounting agency, which has a big identification lab and hundreds of personnel in Hawaii, said three B-52D Stratofortresses took off from Guam on July 7, 1967, on a bombing mission with targets near Bien Hoa, South Vietnam.
While over the South China Sea, two of the bombers collided as they attempted to change position as directed by ground radar, resulting in a giant fireball followed by the breakup of both aircraft, according to the accounting command.
Aboard Avolese's aircraft was Maj. Gen. William Crumm, commander of Strategic Air Command's 3rd Air Division on Guam, who was flying one of his last combat missions, news agency UPI reported at the time. He was scheduled to turn over command the next day.
"American helicopters, planes and ships swept the South China Sea today searching for U.S. Air Force Maj. Gen. William Crumm and five other fliers missing since their two B-52 bombers collided in flight and crashed yesterday, " UPI reported.
Seven crew from the two bombers were quickly rescued, with six others reported missing.
An Air Force report on the crash dated five days later said the pilot and co-pilot on Avolese and Crumm's bomber successfully ejected upward from the aircraft and were saved.
Crumm was last seen in the instructor pilot's position between their two seats wearing his parachute. His escape route would have been through the navigator's escape hatch.
"Because the B-52 was in uncontrollable flight and breaking up, Gen. (Crumm—his name was redacted from the report ) probably had little chance of descending to the navigator's hatch and thereby effecting his escape," the Air Force document said.
Between 1993 and 2020 several investigation and recovery efforts were made to find the crash site, the accounting agency said.
In February and March 2020, DPAA partnered with Project Recover, which conducted hydrographic surveys and diving operations on a previously identified site with a team from the Scripps Institute of Oceanography.
DIVERS FOUND life support equipment consistent with a Vietnam-era B-52 and possible remains. DPAA said the findings were turned over to its lab at Joint Base Pearl Harbor ­-Hickam.
Military scientists used anthropological analysis, material evidence and mitochondrial DNA analysis to identify Avolese.
Project Recover, a nonprofit out of California formerly known as The BentProp Project, said it is a "collaborative effort to enlist 21st Century science and technology in a quest to find and repatriate Americans missing in action since World War II."
In late 2019 Kelly Mc ­Keague, DPAA director, told a congressional panel that in 2015 the Defense Department sought and received authority to enter into public-private partnerships to improve accounting of missing personnel.
"DPAA has relied on the authority to establish a robust program to develop partnerships with universities, nonprofit organizations and other nonfederal entities, " McKeague said.
The successful public­-private partnerships "substantially augmented our organic capabilities — often at significant cost avoidance—in research, field operations and other DPAA accounting mission activities," McKeague said.
FROM FISCAL 2016 through 2019, the accounting agency funded 41 partnered field investigations and 41 partnered recovery missions at a cost of $11.3 million—and an estimated cost avoidance of $32.1 million, he said.
In 2017 DPAA partnered with Project Recover, which has "global experience and access to cutting-edge technology" to recover two crewmen killed when their TBM 1-C Avenger crashed in Palau during World War II.
"Due to the in-kind public-­private partner contributions of Project Recover locating the crash site and providing excellent positional data, there was no direct expense to DPAA for this phase of the operation," McKeague testified. "DPAA only had to expend resources to conduct a recovery operation."
(c)2021 The Honolulu Star-Advertiser
Visit The Honolulu Star-Advertiser at www.staradvertiser.com
Distributed by Tribune Content Agency, LLC.