Threat of omicron keeps China walled off, as scientists search for more-effective vaccines
by
Eva Dou and Lyric Li
The Washington Post
January 10, 2022
Stars and Stripes is making stories on the coronavirus pandemic available free of charge. See more stories here. Sign up for our daily coronavirus newsletter here. Please support our journalism with a subscription.
A year ago, Chinese health experts had hoped the country could safely reopen to the world by now, as it attained herd immunity against the coronavirus.
China achieved last month the herculean goal of vaccinating more than 80% of its 1.4 billion people with two doses. But far from reopening, the country has returned to its harshest controls in two years, as it seeks to contain the highly contagious omicron variant.
The renewed lockdowns reflect official concerns about whether China's vaccines can hold up against omicron, as well as the looming challenge of supplying the population with booster shots before the efficacy of their first two doses diminishes.
The Sinopharm and Sinovac shots in widespread use in China are "inactivated virus" vaccines, a tried-and-true method that has the downside of a higher incidence of breakthrough infections. Chinese scientists say they are working to develop more-effective mRNA vaccines, but it remains unclear whether those can reach market.
Whether China succeeds in developing more-effective vaccines will have implications not only for its own people but also for developing nations that rely on its vaccines. Malaysia's health minister said this month that officials were studying whether a fourth booster shot may be necessary for residents originally vaccinated with Sinovac.
For now, China has returned to harsh and inflexible controls, including the lockdown of 13 million people in their homes in Xian, the city with the most severe outbreak. The measures have plunged Xian into logistical dysfunction, with some residents reporting they were struggling to obtain shipments of food. Several hospital officials in the city were fired after reports of a pregnant woman who lost her baby outside a hospital as she waited for a coronavirus test result to clear her entry.
China is battling its highest number of coronavirus infections since the beginning of the pandemic. The number of officially reported cases remains minuscule, compared with that of many countries. But with top leaders touting a "COVID zero" approach, local officials are under intense pressure to halt the spread before the Winter Olympics begin in Beijing next month. On Sunday, the city of Tianjin near the capital began mass testing of all its 14 million residents after two cases of the omicron variant were detected, according to state media. Residents stood in long lines bundled up against the cold to take the tests.
Meanwhile, new data suggest decreased efficacy of China's vaccines against omicron — unsurprisingly, as Western vaccines have also shown lower protection against the new variant. One study published Dec. 22 by researchers in Shanghai showed a "significant reduction" in efficacy of a Sinopharm booster shot against omicron than against an earlier variant of the virus.
A Hong Kong study of China's other leading vaccine, Sinovac's CoronaVac, found that three doses were not enough to protect against infection from omicron.
Then there was a much-discussed preprint study conducted by the Dominican Republic Ministry of Health and U.S. researchers, which suggested countries that started their vaccination drives with CoronaVac may be in a tight spot even if they switch to another booster. The study, which still needs to be verified by peer review, said two doses of Sinovac's vaccine followed by a Pfizer booster shot produced similar levels of protection as two doses of the Pfizer vaccine, and was not enough to prevent omicron infection.
"Our findings have immediate implications for multiples countries that previously used a two-dose regimen of CoronaVac," the study's authors wrote.
Singapore's health minister, Ong Ye Kung, announced Wednesday that residents who had taken three shots of Sinopharm or Sinovac vaccines would need to get a fourth shot after five months. If they didn't, their full vaccination status — which grants access to public spaces like malls and libraries — would be deemed to be lapsed.
Still, a World Health Organization official said Tuesday that the Sinopharm and Sinovac vaccines provide some protection against severe illness, hospitalization and death from the omicron variant.
Top Chinese officials are recommending a mix-and-match approach for booster shots, which they say will provide more protection than getting three shots of a single type of vaccine.
"For those that were originally vaccinated with vaccine A and then receive a vaccine B booster, the results are better than those vaccinated under an 'AA' or 'BB' plan," Gao Fu, director general of the Chinese Center for Disease Control and Prevention, was quoted saying last month by the state-run China News Weekly.
China's researchers are continuing their efforts to develop vaccines that will be more effective against omicron, though it's unclear how long it could take and whether they will succeed.
The Chinese company CanSino said last month that a new inhalable vaccine that it is developing, when used as a booster, provides protection against omicron and is nearly as effective as its mRNA counterparts. Those claims have not been confirmed in a peer-reviewed study.
Major Chinese pharmaceutical companies, including Sinopharm and Sinovac, say they are working to create vaccines using mRNA technology, the more-effective type used by Pfizer-BioNTech and Moderna.
For now, China has returned to strict pandemic controls, with the Olympics set to begin in a month. Foreign Ministry spokesman Wang Wenbin said at a news conference Tuesday that the control measures would be effective.
"We are confident that we will overcome the challenges posed by omicron and deliver a streamlined, safe and splendid Olympic Games for the world," he said.
Those who arrive for the Olympic Games will be kept walled off from the rest of China, to allow athletes to enter without extended quarantine, and without risking infection to the rest of the country.
"We will be operating in a closed loop," Han Zirong, secretary general of Beijing's Winter Games, said at a news conference last month. "Any crossover from inside the closed loop to the outside will be absolutely prohibited."
Aside from the Olympics, China's borders remain largely sealed, with few foreigners obtaining approval to enter and Chinese nationals discouraged from traveling overseas. Some foreign university and graduate students who returned home for vacation in late 2019 have remained locked out of China since, unable to continue their degree programs. Some have posted distraught messages on Twitter under the hashtags #TakeUsBackToSchool and #TakeUsBackToChina, begging Beijing to let them return.
And for the third year in a row, China is asking people to avoid traveling to visit family and friends for Lunar New Year in February, the largest holiday on the Chinese calendar.
The Washington Post's Pei Lin Wu and Alicia Chen contributed to this report.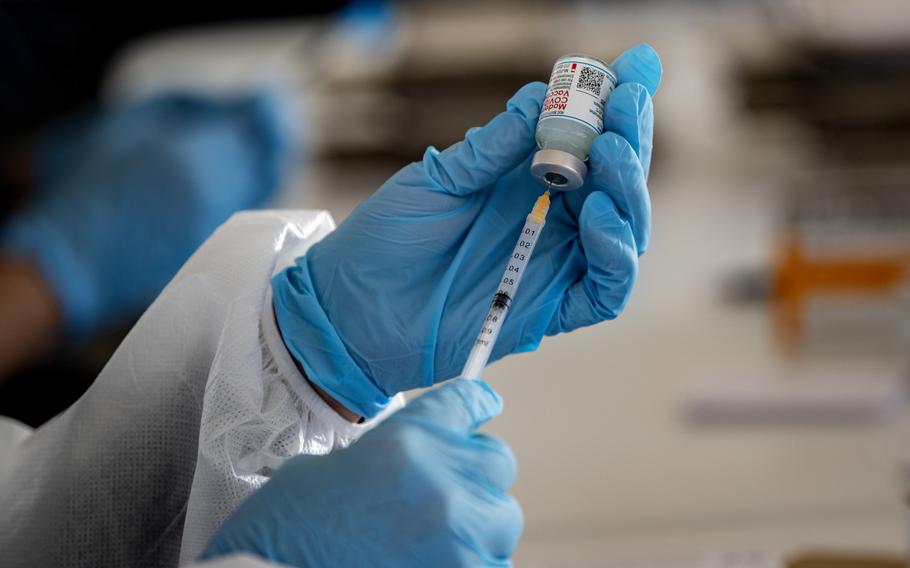 ---
---
---
---