German railway launches nationwide COVID-19 status checks of travelers
by
Alexander Riedel
Stars and Stripes
November 23, 2021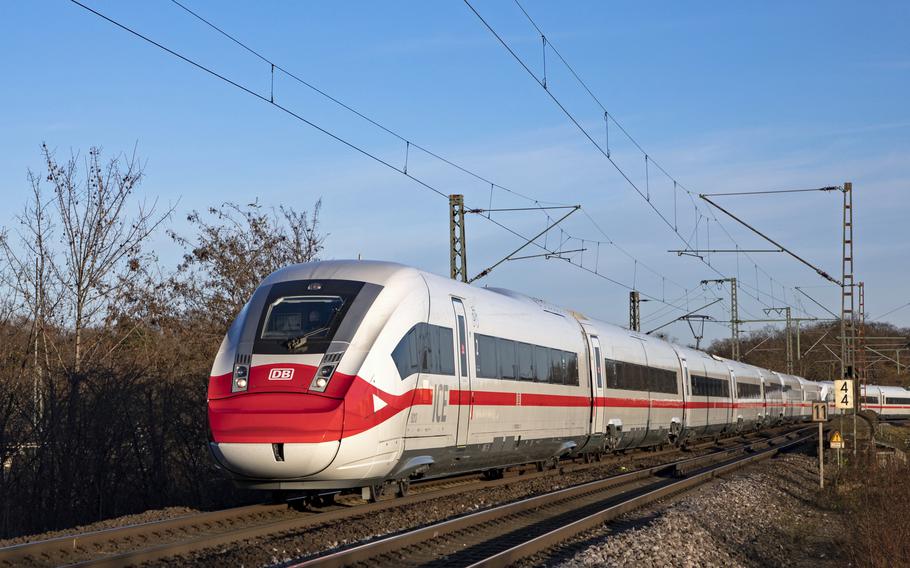 KAISERSLAUTERN, Germany — U.S. service members and others traveling through Germany by rail and bus must be prepared to present proof of their COVID-19 status, Germany's rail giant said Tuesday.
Deutsche Bahn, which operates Germany's local and international railway and its supporting bus system, announced it will implement "3G" requirements across its network starting Wednesday in an effort to meet new federal requirements.
Travelers must now present either proof of vaccination, recent recovery or negative test result documentation. Security personnel and train attendants may conduct random sample checks during ticket controls.
Deutsche Bahn said it will accept full vaccination status 14 days after the regimen has been completed.
Those who recovered from COVID-19 will be recognized in that status for no longer than 180 days. A valid PCR or supervised antigen test cannot be older than 24 hours to allow travel. Results from self-administered tests won't be accepted, the company said.
There are exemptions for children younger than 6, school-age children and those with a valid student ID, who will be allowed to travel without the documentation or testing.
Federal and local police will enforce travel bans for those passengers who fail or refuse to provide documentation. Germany's railway unions have criticized the measure because they saw full checks of all passengers as added workload for drivers and attendants.
"Our personnel have done an outstanding job under extremely difficult circumstances since the beginning of the pandemic," Deutsche Bahn executive Berthold Huber said in a statement. "That is why, in addition to random checks by our staff, we also rely on the participation of passengers in implementing the new legal regulations."
Correction
This story has been updated to reflect that school-age children and those with student IDs will be allowed to travel without coronavirus documentation or testing.