Tokyo coronavirus numbers lowest since June; US military in Japan reports one new case
by
Joseph Ditzler
Stars and Stripes
September 20, 2021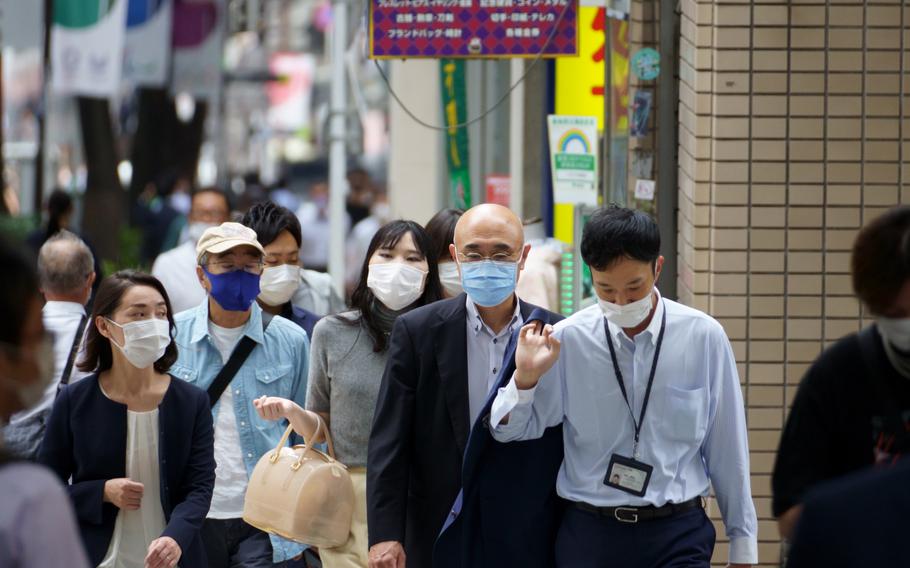 TOKYO — The number of new coronavirus infections in Japan's capital city fell Monday to its lowest level in nearly three months.
Tokyo reported 302 newly infected people Monday, according to public broadcaster NHK. Monday is typically the day with the lowest case count. But not since June 28, a Monday, when the city reported 317 new cases has that number been this low, according to metro government data online.
One U.S. military base in Japan had reported one new case of COVID-19, the coronavirus respiratory disease, since Friday. Naval Air Facility Atsugi, 28 miles southwest of Tokyo, in a news release said a mandatory test prior to international travel discovered one person on Friday. The base has three active patients.
On Okinawa, five classrooms at Kadena High School on Kadena Air Base were cleared to reopen on Monday in the wake of reported case of coronavirus there on Wednesday. Principal Kristopher Kwiatek in a message to families and staff Sunday said all students identified as close contacts had been notified. The message was posted on the Marine Corps Community Services, School Liaison Officer Facebook page.
Okinawa reported 80 new COVID-19 cases Monday, according to the prefectural Department of Public Health and Medical Care.
Japan on Sunday reported 3,408 new coronavirus infections and 41 deaths, according to the Johns Hopkins Coronavirus Resource Center. New case numbers in Japan peaked Aug. 26 at 2,050, the height of the fifth coronavirus wave in the country, according to World Health Organization data online. More than 17,000 people have died of COVID-19 complications in Japan.
As of Sunday, 53.2%, of Japan's population, or 67.2 million people, are fully vaccinated, according to Johns Hopkins.
Stars and Stripes reporter Mari Higa contributed to this report.