FDA set to approve coronavirus booster shots for immunocompromised people
by
Laurie McGinley, Lena H. Sun, Bryan Pietsch and Adela Suliman
The Washington Post
August 12, 2021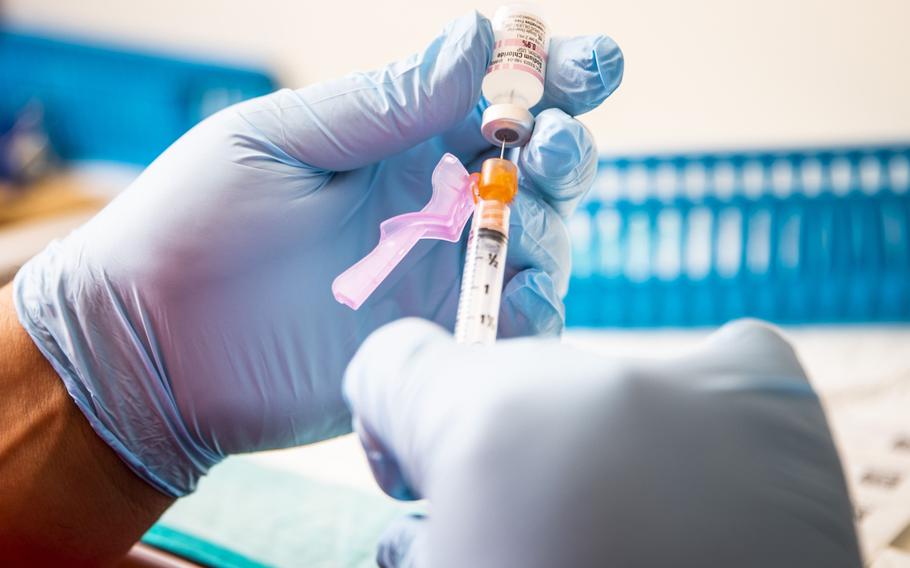 The Food and Drug Administration is expected as soon as Thursday to authorize extra doses of coronavirus vaccines for patients with weakened immune systems, a move that could mean additional shots will be available for that vulnerable population as soon as this weekend.
The FDA action on the immunocompromised is likely to affect transplant patients who take immune-suppressing drugs to prevent rejection of new organs and others who have diseases, including blood cancers, that damage the immune system. They are more likely to become seriously ill from COVID-19, experts say.
Making such patients eligible for an extra shot, doctors say, is preferable to having worried patients seek out additional inoculations illicitly — which is already happening.
The timing of the expected action was described by people with knowledge of the process who spoke on the condition of anonymity, because they were not authorized to speak publicly. The Washington Post first reported Friday that action on the shots was imminent.
Top infectious-disease expert Anthony Fauci said Thursday on ABC's "Good Morning America" that the decision to administer booster shots would "encompasses a relatively small proportion of the population, around 3 percent or so," and in particular transplant patients and those undergoing therapies for cancer.
As far as the wider population, Fauci told CBS Thursday, "We don't feel at this particular point that apart from the immune-compromised, we don't feel we need to give boosters right now."
Fauci said that decisions were still being made about booster shots for the wider population. "No vaccine is going to last forever," he said on ABC, "we're going to be ready and have a plan."
Fauci added on CBS that it was "preferable that you go with the same brand," when it comes to vaccine boosters but that "there will be guidance when that time occurs."
The next step in the process for immune-deficient patients occurs Friday, when a CDC advisory committee is scheduled to vote on recommending whether people should get the extra doses. The panel is expected to endorse the idea and urge patients to talk to their doctors about it. CDC Director Rochelle Walensky is expected to sign off on the decision Friday afternoon.
The FDA said it is "closely monitoring data as it becomes available from studies administering an additional dose of the authorized COVID-19 vaccines to immunocompromised individuals. The agency, along with the CDC, is evaluating potential options on this issue, and will share information in the near future."
Booster shots have begun in a handful of other countries, including Israel, where people over 60 who have received their second shot at least five months earlier are eligible for a booster, as well as the immunocompromised. France, Germany and the United Kingdom are planning to give booster shots starting in September. The World Health Organization has called for a moratorium on additional doses until at least September — with billions globally yet to receive their first shot.
On Wednesday, Chile began administering booster shots to those inoculated with Sinovac's coronavirus vaccine. Almost 70 percent of its population has been fully vaccinated, predominantly with China's Sinovac shot, but authorities last week said studies have shown that a booster was necessary to shore up immunity. Lines of elderly citizens, eager to participate in the campaign, formed at vaccination centers across the capital, Santiago, Reuters reported.
"They arrived very early, like on an election day, very well dressed, very happy," Rodolfo Carter, mayor of La Florida on the outskirts of the city, told the outlet. "I think it is a great sign of hope."
The expected announcement from the FDA comes as the delta variant fuels a surge in cases across the United States, leaving hospitals in some hard-hit areas scrambling for resources.