Biden nominates deputy chief of Space Force operations to become service's top officer
By
Stars and Stripes
July 28, 2022
---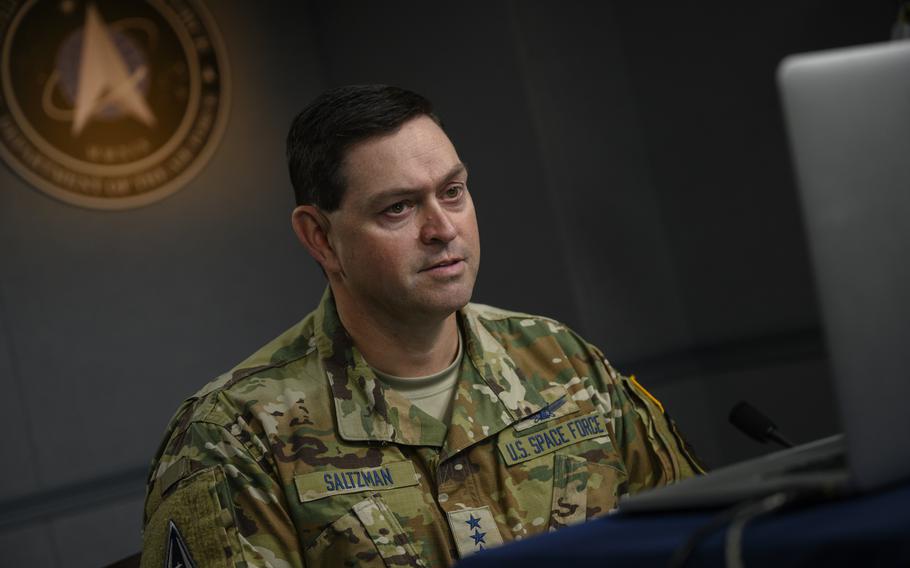 WASHINGTON — President Joe Biden on Thursday nominated Lt. Gen. B. Chance Saltzman, now the Space Force deputy chief of operations for operations, cyber and nuclear, to become the service's top officer, according to the Senate Armed Services Committee.
If confirmed by the Senate, Saltzman will become the second-ever chief of operations for Space Force, taking over for Gen. John "Jay" Raymond, who is retiring after 38 years of service in the Air Force and Space Force.
Saltzman now oversees intelligence, sustainment, cyber and nuclear programs for Space Force, according to the service.
He graduated from Boston University and commissioned as an Air Force officer in 1991, according to the Space Force. Saltzman has experience commanding at the squadron, group and air-wing levels, including the 614th Space Operations Squadron and 1st Space Control Squadron at Vandenberg Air Force Base, Calif.
"He has operational experience with missile and space systems, as a Minuteman III launch officer, and as a satellite operator for the National Reconnaissance Office," according to his biography on the Space Force website. "He also served as the first chief of combat plans for the Joint Space Operations Center, and later, as chief of combat operations."
Space Force, the military's newest service branch, was founded Dec. 20, 2019, under former President Donald Trump. It was the first time in 73 years the Defense Department opened a new military branch.
Raymond has overseen the Space Force since it was created. As chief of space operations, he has been responsible for the organization, training and equipping of all space forces serving in the United States and overseas, according to the service's website.
The position also comes with a seat on the Joint Chiefs of Staff, which function as military advisers to the defense secretary, National Security Council and the president, according to the service.
---
---
---
---