USS George H.W. Bush deploys for first time since 2017
By
Stars and Stripes
August 11, 2022
---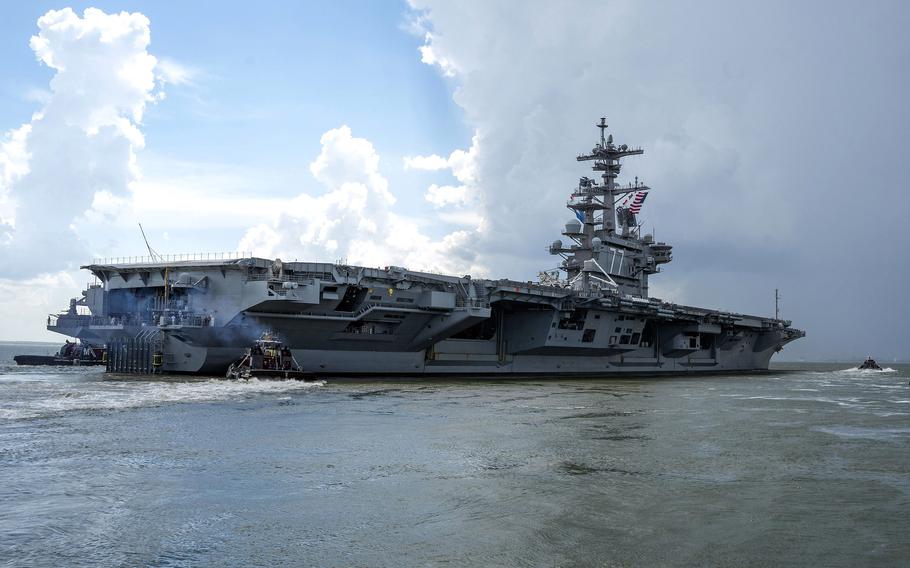 NAPLES, Italy — The aircraft carrier USS George H.W. Bush deployed this week for the first time in nearly five years, following intensive maintenance.
Carrier Strike Group 10 left its homeport in Norfolk, Va., on Wednesday, the Navy said in a statement.
The Navy did not say where the group was headed, but USNI News previously reported that the George H.W. Bush is expected to relieve the USS Harry S. Truman Carrier Strike Group, which has been on duty in the Mediterranean since December.
"Throughout our deployment we will continue to operate with and reassure our allies, maintain open sea lanes for trade and increased prosperity and deter or, if necessary, destroy our adversaries," Rear Adm. Dennis Velez, commander of CSG 10, said in the statement.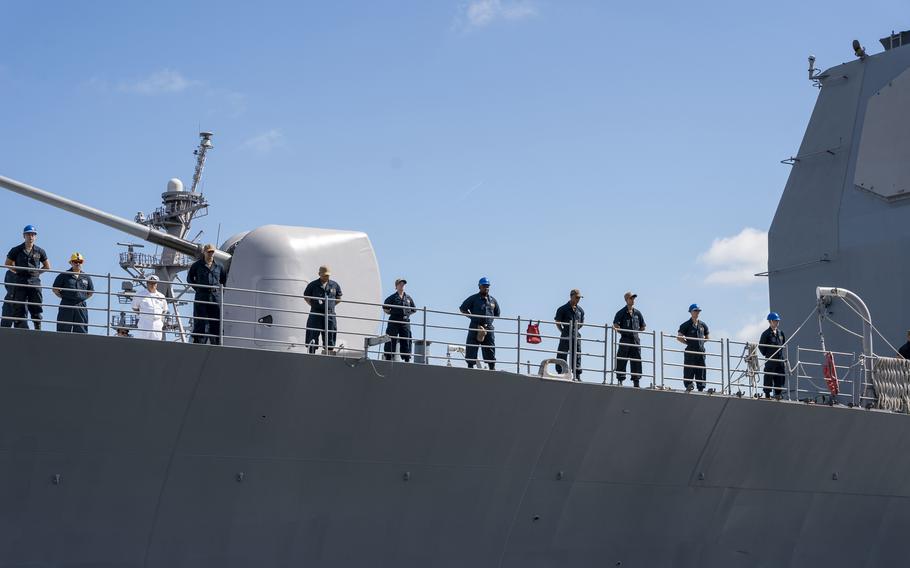 In a show of NATO strength, Defense Secretary Lloyd Austin ordered Truman to remain in the U.S. 6th Fleet area of operations in February as tensions rose amid Russia's troop buildup along the borders of Ukraine and subsequent full-scale invasion.
Among other operations, the Truman has supported training and patrol flights in Eastern Europe. It also has sailed in the Mediterranean, Ionian, Adriatic and Aegean seas and participated in military exercises with NATO allies and partners.
The George H.W. Bush CSG, which also includes Carrier Air Wing 7, has more than 6,000 sailors. The cruiser USS Leyte Gulf and destroyers USS Delbert D. Black, USS Farragut and USS Truxtun of Destroyer Squadron 26, which also recently departed their homeports, are part of the carrier strike group as well.
This is the Delbert D. Black's first deployment, the Navy said.
The carrier's last deployment in 2017 included service in the Arabian Gulf, where it supported missions targeting ISIS as part of Operation Inherent Resolve. It returned from that seven-month deployment in August 2017.
It completed a 2½-year dry-dock maintenance in August 2021, according to the Navy. The maintenance period was the $8.5 billion ship's first time out of the water since 2006.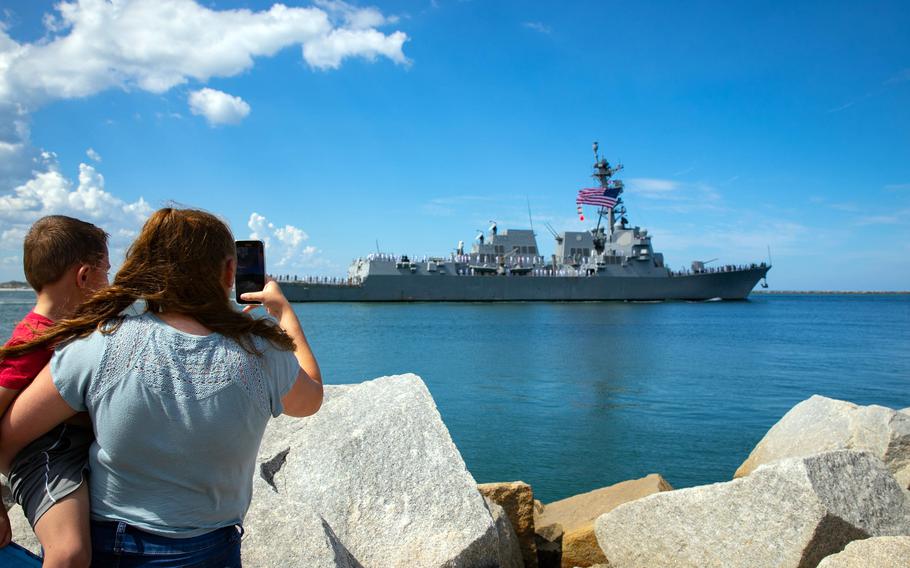 Last week, the destroyer USS Bulkeley sailed from Norfolk as part of a scheduled homeport shift and gradual plan to rotate four destroyers based at Naval Station Rota in Spain.
Bulkeley will join USS Arleigh Burke, USS Roosevelt and USS Paul Ignatius, the Navy said in an Aug. 4 statement.
The White House announced in June that two additional destroyers would be based at Rota but didn't specify which ships or give a timeline for their arrival, according to a June 28 USNI News report.
Correction
The homeport of the aircraft carrier USS George H.W. Bush was listed incorrectly in a previous version of this story. The carrier's homeport is Norfolk, Va.
---
---
---
---