Navy IDs sailor who died aboard carrier Carl Vinson
By
Stars and Stripes
July 12, 2022
---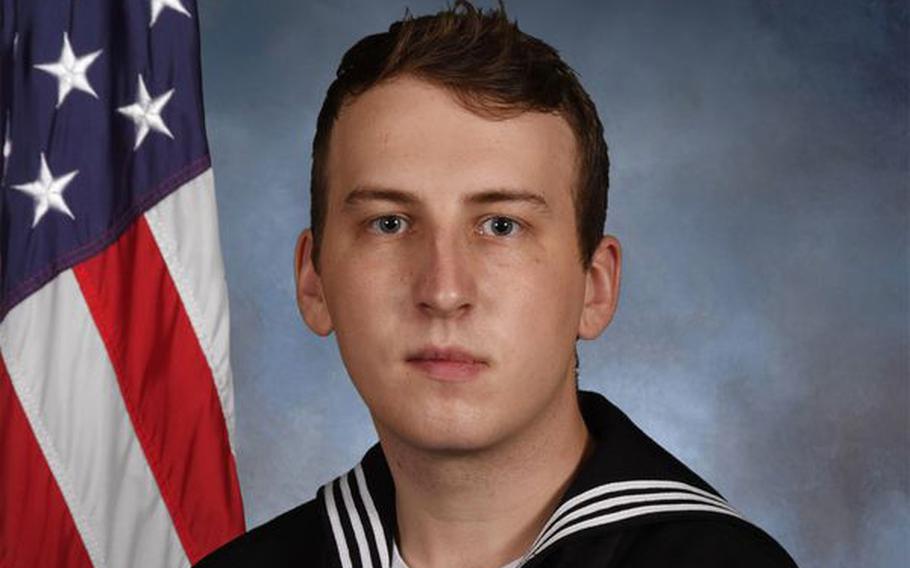 The Navy has identified the sailor who died aboard the USS Carl Vinson on Sunday as Petty Officer 2nd Class Darren Collins, 22, an information systems technician, the service said in a news release Monday.
Collins was found unresponsive early Sunday morning aboard the aircraft carrier, which was docked at Naval Air Station North Island, Calif.
"The Navy is investigating the circumstances of Collins' death and there are no indications of suicide or foul play," the news release said.
Collins was a native of Broken Arrow, Okla., and joined the Navy in 2019, the news release said. He attended information warfare training in Pensacola, Fla., and then reported to the Carl Vinson in October 2020.
"As shipmates we grieve the untimely passing of a talented young man," Capt. P. Scott Miller, the carrier's commander, said in the news release. "My deepest condolences go out to the Collins family in this time of tragic loss."
The Carl Vinson has been on the West Coast since returning in February from an eight-month deployment.
A month earlier while the ship was in the South China Sea, a F-35C Lightning II fighter jet crashed on its flight deck during landing, injuring seven sailors. The jet fell into the sea, and the Navy recovered it in March.
---
---
---
---