Super Hornet's dropped fuel tank elicits protest on Okinawa
By
Frank Andrews and Mari Higa  
Stars and Stripes
June 2, 2022
---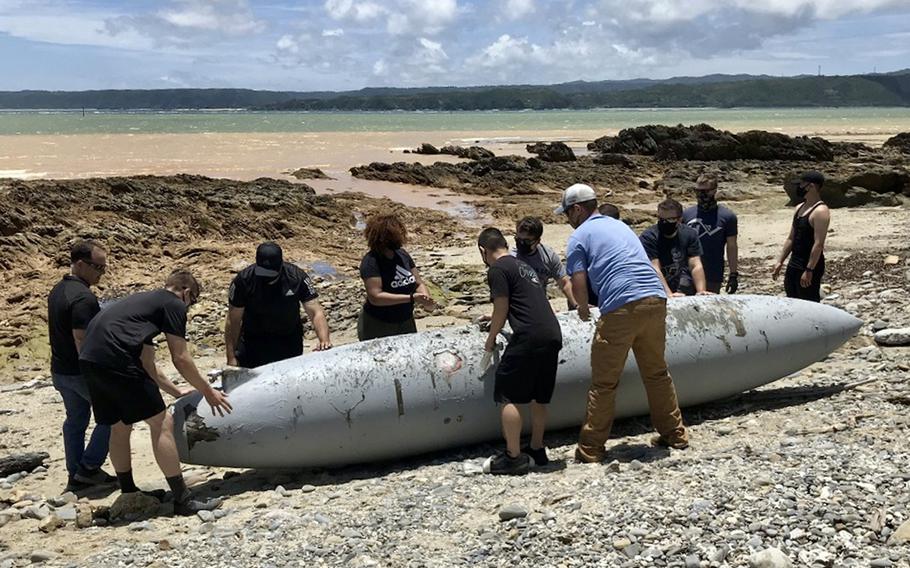 CAMP FOSTER, Okinawa — Local authorities plan to protest a Navy pilot's decision to jettison an F/A-18 Super Hornet's empty fuel tank at sea before landing at Kadena Air Base over the weekend.
The external fuel tank was dropped Sunday about 15 nautical miles off Okinawa's coast in international waters as a safety measure, according to an email Thursday from Petty Officer 1st Class David Krigbaum, a Navy spokesman on Okinawa.
"The aircraft landed safely, and no personnel were injured," he said.
The prefecture "plans to make a protest" Friday to the Okinawa Liaison Office of the Foreign Affairs Ministry and the Okinawa Defense Bureau, an arm of the Defense Ministry, a spokesman for the prefectural Military Base Affairs Division told Stars and Stripes by phone Thursday.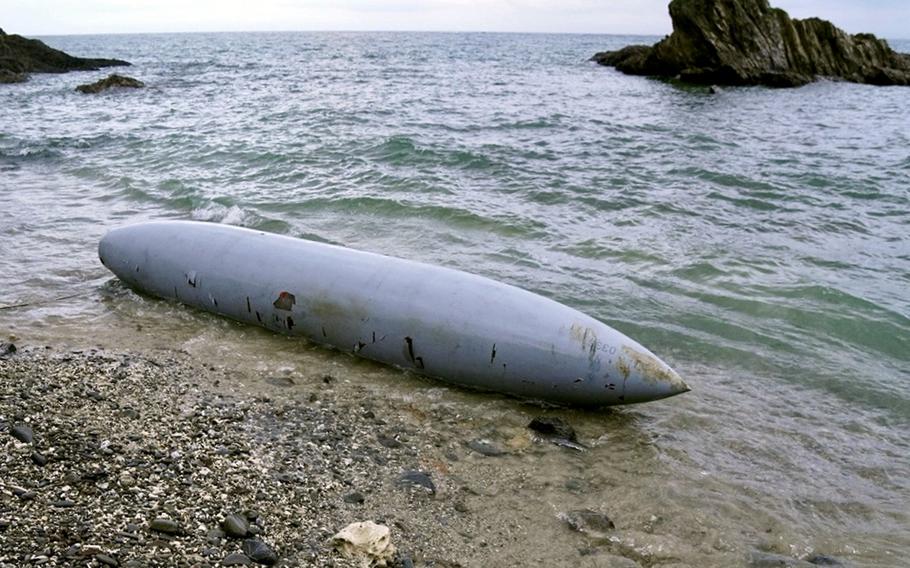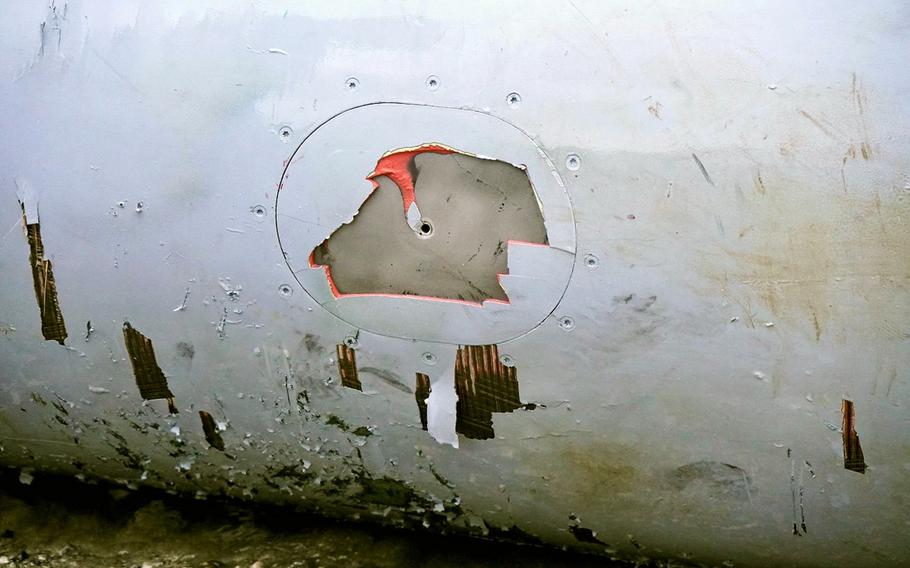 Government spokespeople in Japan customarily speak to the media on condition of anonymity.
Krigbaum did not say why the Super Hornet, assigned to Carrier Air Wing 5 aboard the aircraft carrier USS Ronald Reagan, diverted to Kadena. The ship left Yokosuka Naval Base two weeks ago for a regional patrol.
The fuel tank washed ashore near Higashi Village, Krigbaum said. A local resident discovered it Monday, the Higashi village spokesman said.
Japanese Defense Minister Nobuo Kishi identified the tank as U.S. Navy property at a news conference Tuesday.
Navy personnel retrieved the tank between 12:15 p.m. and 1 p.m. Wednesday, according to Krigbaum and a spokesman for the Okinawa Defense Bureau who spoke to Stars and Stripes by phone Thursday.
A member of the Okinawa prefectural assembly, Keisuke Shimabuku, tweeted a video Wednesday of about 10 U.S. service members picking up the 16-foot-long tank and heaving it into the back of a utility truck on the beach at Higashi.
Japanese government authorities in December protested to the U.S. Air Force when an F-16 Fighting Falcon making an emergency landing at Aomori Airport dropped a pair of external tanks onto a rural town in northeastern Japan. Nobody was injured but a sidewalk handrail was damaged.
Kishi asked the 35th Fighter Wing at Misawa Air Base to ground its planes until it could verify they were safe to fly. The wing did not publicly acknowledge that request.
Aomori prefecture Gov. Shingo Mimura expressed "strong regret" that the Misawa fighters were flying again two days after the incident.
---
---
---
---