USS Abraham Lincoln arrives in Japan for port call ahead of presidential visit
By
Stars and Stripes
May 21, 2022
---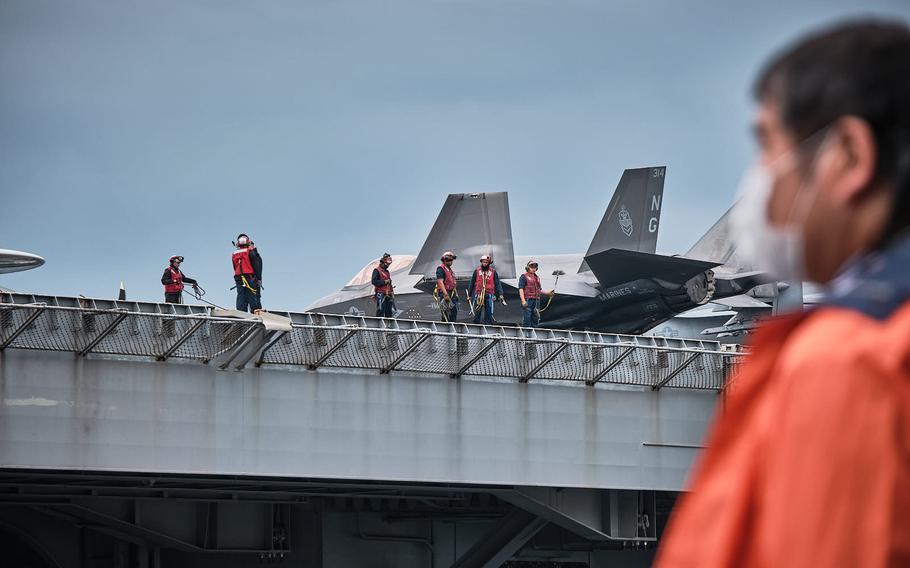 YOKOSUKA NAVAL BASE, Japan – The aircraft carrier USS Abraham Lincoln steamed into this U.S. Navy base south of Tokyo for the first time on Saturday, taking the berth typically reserved for its sister ship, the USS Ronald Reagan.
The Lincoln, on patrol since leaving San Diego on Jan. 3, is making a port call for ship-board maintenance and to provide the crew some downtime, according to Yokosuka Naval Base spokeswoman Emiley Murphy. The carrier is joined by the guided-missile cruiser USS Mobile Bay and guided-missile destroyer USS Spruance.
"U.S. Navy ships and submarines routinely make port calls in a variety of locations across Japan," she said in a Saturday email to Stars and Stripes. "These visits also reflect the strength of the alliance and commitment between the U.S. and Japan."
Stars and Stripes was not provided access to the Abraham Lincoln's crew Saturday.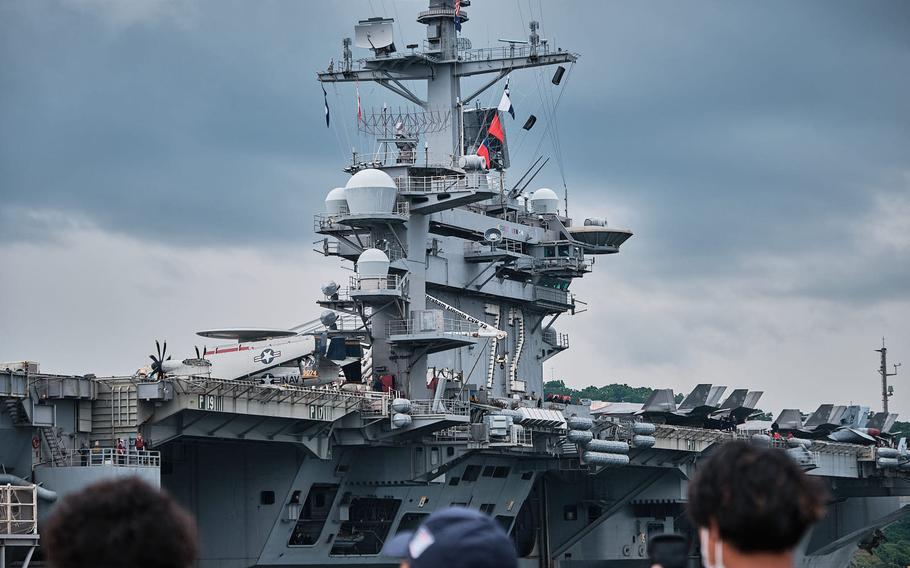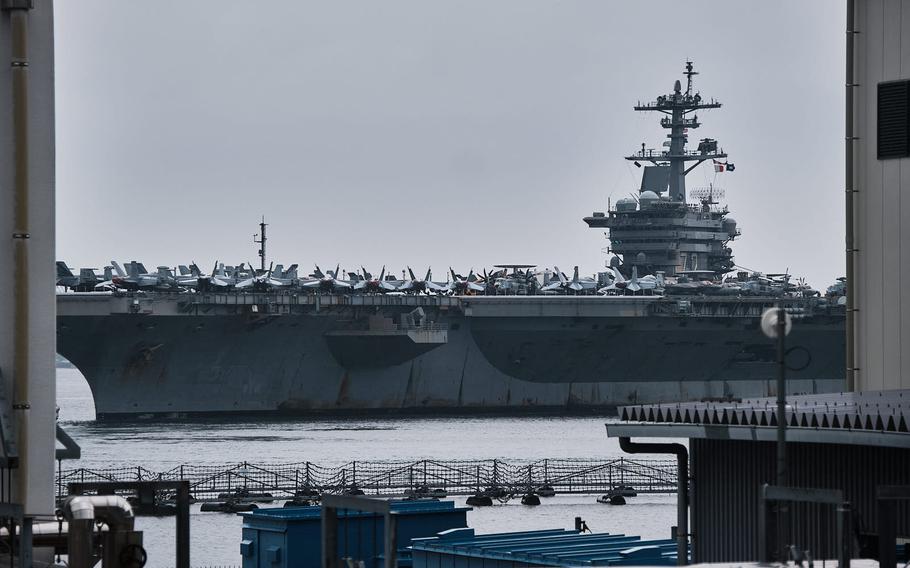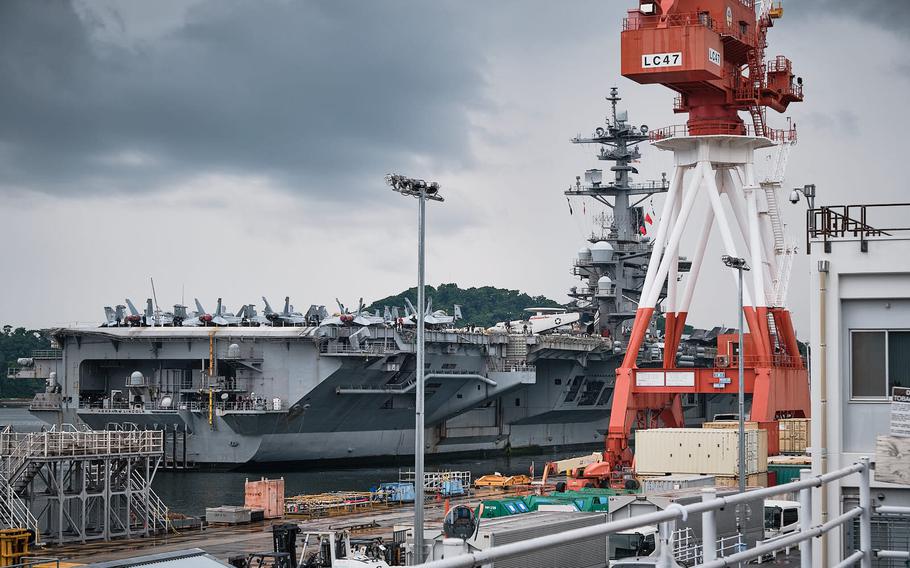 While in port, crew members may leave the base for liberty, provided they test negative for COVID-19, are vaccinated and have a booster shot, Murphy said.
Yokosuka set aside a parking lot as a recreation area for sailors who remain on base. A sign indicates the lot is closed to vehicles until Wednesday. Murphy said she couldn't comment on how long the Abraham Lincoln would be in Yokosuka, citing operational security concerns.
The carrier arrived just a day after the Ronald Reagan, which is homeported at Yokosuka, left for its deployment. The port call also coincides with Sunday's expected arrival in Japan of President Joe Biden, who was in South Korea on Saturday as part of five-day visit to the two U.S. allies.
In Tokyo, Biden is scheduled to meet with Japanese Emperor Naruhito, Prime Minister Fumio Kishida and then attend a Quad summit Tuesday with Kishida and the leaders of India and Australia.
Biden's arrival as the two carriers' traded places at the U.S. Navy's largest overseas base is probably no coincidence, Lyle Goldstein, director of Asia engagement for Defense Priorities, a Washington, D.C-based think tank, said Friday. He said the Biden administration is eager to prove that it can "walk and chew gum" by handling the complex Ukraine-Russia situation while maintaining a focus on the Indo-Pacific.
---
---
---
---