New leader takes charge of Indo-Pacific submarines as group bolsters its presence
By
Stars and Stripes
April 15, 2022
---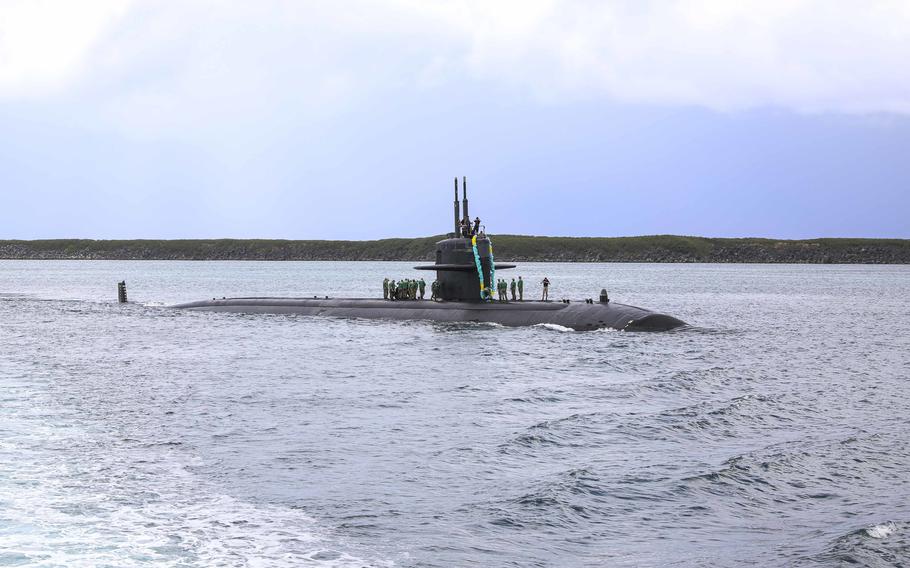 YOKOSUKA NAVAL BASE, Japan – A veteran submariner has taken command of all submarine-related missions for the Indo-Pacific, as the U.S. military continues to bolster its presence in the region.
Rear Adm. Rick Seif relieved Rear Adm. Leonard Dollaga as commander of Submarine Group 7 during a ceremony at Yokosuka's Fleet Theater on Wednesday.
On paper, Submarine Group 7 oversees a group of three survey vessels, five surveillance vessels and five Los Angeles-class nuclear-powered fast-attack submarines – USS Key West, USS Jefferson City, USS Asheville, USS Annapolis and USS Springfield – and two submarine tenders, the USS Frank Cable and USS Emory S. Land.
However, the group's actual organization and responsibilities are more complex. Submarine Group 7's commander also heads up Task Force 54 and Task Force 74, which oversee all submarine-related missions within the 5th Fleet and 7th Fleet areas of operations.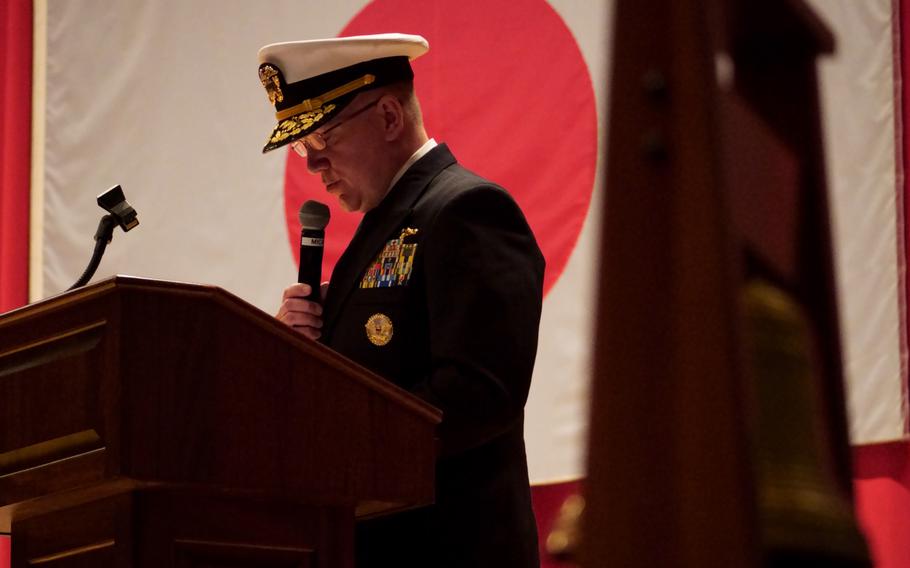 Together, the two areas cover the entire Indo-Pacific and span approximately 50.2 million square miles. Any submarine operating there falls under the group's command.
During Wednesday's ceremony, Dollaga acknowledged the weight of the command and noted that 7th Fleet is home to more than half the world's population, makes up two-thirds of the world's economy and hosts five of the world's largest militaries.
Likewise, the 5th Fleet, headquartered in Bahrain, embraces an area of operations that includes 20 countries and three critical choke points, Dollaga said.
"I knew that being the theater undersea warfare commander for both 5th and 7th Fleets would carry with it tremendous challenges," he said.
Seventh Fleet commander Vice Adm. Karl Thomas alluded to the importance of the group as he praised Dollaga, who will report to the Pentagon for his next assignment as chief of legislative affairs for the secretary of the Navy.
"You improved relationships with our partners and allies, and you helped check the aggressive [Chinese] regime, operating both up close and frequently in their backyard," Thomas said. "You protected those vital maritime sea lanes and created a combat-ready team to defeat our enemies."
Dollaga, who took command in August 2020, was faced with a variety of challenges during his tenure, which coincided with increased tensions between the U.S. and China, North Korea and Russia, Thomas said.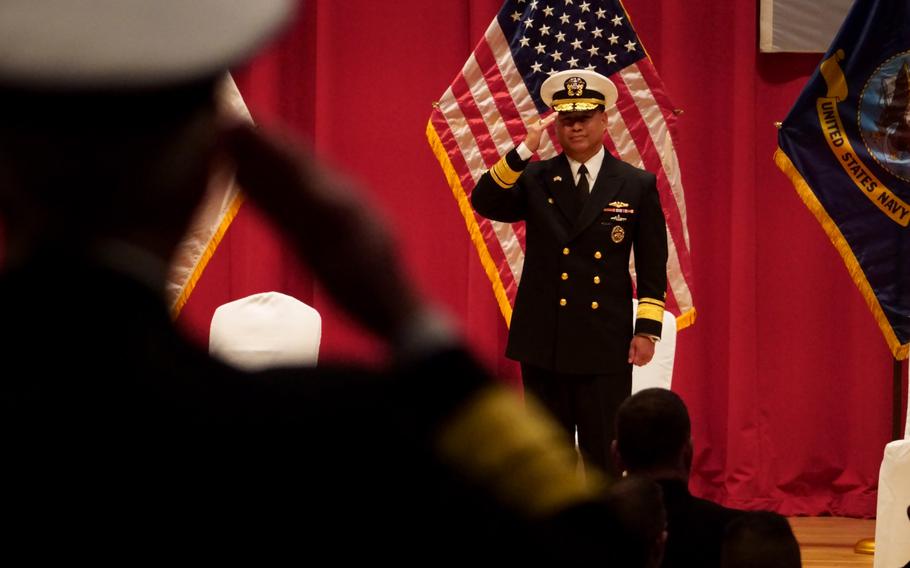 The region's submarine operations garnered attention Oct. 2 when the USS Connecticut struck an undersea mountain. The incident, which reportedly happened in the South China Sea, resulted in minor injuries to about a dozen sailors and led to the removal of the Connecticut's commander, executive officer and enlisted chief.
Seif, the new group commander, has significant experience in the Indo-Pacific. He served aboard five Los Angeles-class submarines as an officer aboard the USS Newport News and the USS Oklahoma City, as executive officer aboard the USS Houston and as commander of the USS Buffalo and USS Jacksonville.
He also served as deputy chief of staff for operations for Submarine Group 7 and Task Force 74, commodore of Submarine Squadron 1 and chief of staff to the commander of Submarine Force Pacific Fleet.
Seif acknowledged the gravity of his new role.
"Make no mistake, we are a combat-focused organization, and the U.S. Navy is our nation's global response force," he said. "In every domain, you must be world-class warfighting experts. We are America's forward-deployed undersea arsenal and a powerful force of apex predators. We are always on scene, but rarely seen."
Seif's arrival comes as the Navy and other services are expanding their presence in the Indo-Pacific, which the Department of Defense routinely refers to as its "priority theater" and China as the U.S.'s "pacing challenge."
Last month, the Navy met its goal of homeporting five fast-attack submarines on Guam, the westernmost U.S. territory, which the DOD considers to be a vital part of its presence in the region.
---
---
---
---