Navy putting chaplains aboard every destroyer in the fleet
by
Alison Bath
Stars and Stripes
November 24, 2021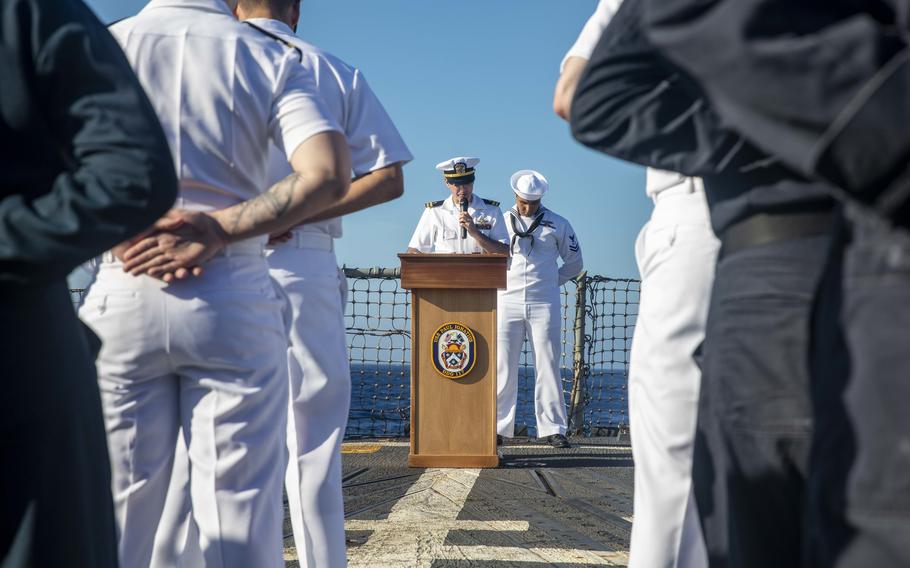 NAPLES, Italy — Chaplains are being assigned to every destroyer in the U.S. Navy in a bid to build and sustain resiliency among sailors, the service said.
Placing a chaplain with a ship across the deployment cycle, typically four months on patrol, four months in port and four months back on patrol, fosters deeper connections with the crew and command, U.S. 6th Fleet said in a statement Wednesday.
The regular contact helps sailors be ready to do their jobs and contributes to their well-being, said Command Master Chief Petty Officer Jan Vadelspou, who serves aboard the destroyer USS Porter.
Chaplains also offer an important outlet for ship leaders, who sometimes need to find "an avenue to freely speak and express feelings with confidentiality," Vadelspou said.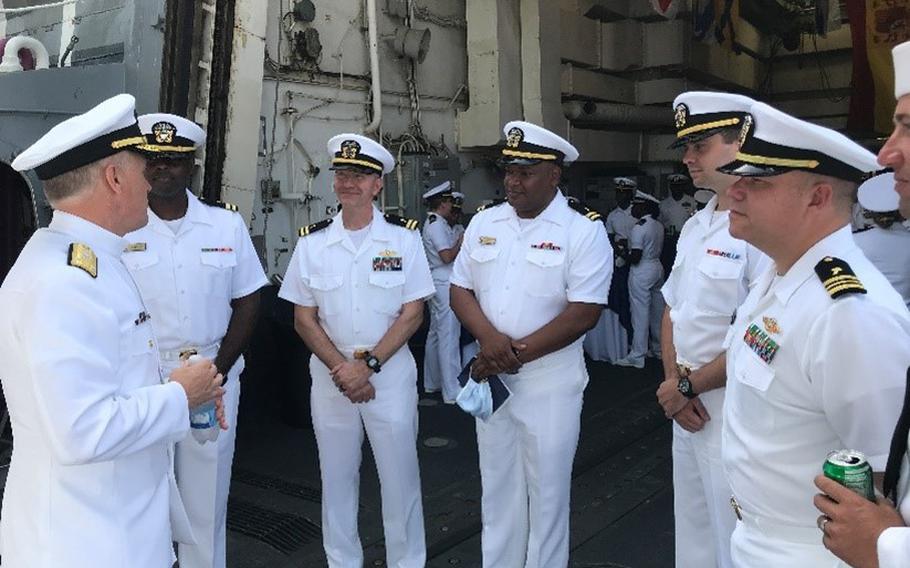 Destroyer Squadron 60, based at Naval Station Rota, Spain, has already placed chaplains aboard USS Porter, USS Ross, USS Arleigh Burke and USS Roosevelt, 6th Fleet said.
Deployments can put service members under stress as they cope with being away from friends and family and confront the potential for military action while at sea.
For example, recent tensions in the Black Sea included Russian ships shadowing USS Porter while it was on a routine patrol earlier this month.
Russian maneuvers included a helicopter flyover near the Porter and the nearby command ship USS Mount Whitney, The Wall Street Journal reported Saturday.
Those circumstances require split-second decisions by sailors in determining if an enemy's action is a threat to the ship and its crew and, accordingly, how to respond.
Such job-related stress can result in anxiety, depression and other difficulties, states Militaryonesource.mil, which advises service members experiencing stress-related problems to seek help from chaplains as well as other sources.
The chaplains and religious program specialists work with mental health resources onboard ships and shore-based support services to help sailors and their families, the 6th Fleet statement said.