Destroyer USS Daniel Inouye arrives at Hawaii homeport ahead of commissioning
by
Wyatt Olson
Stars and Stripes
November 19, 2021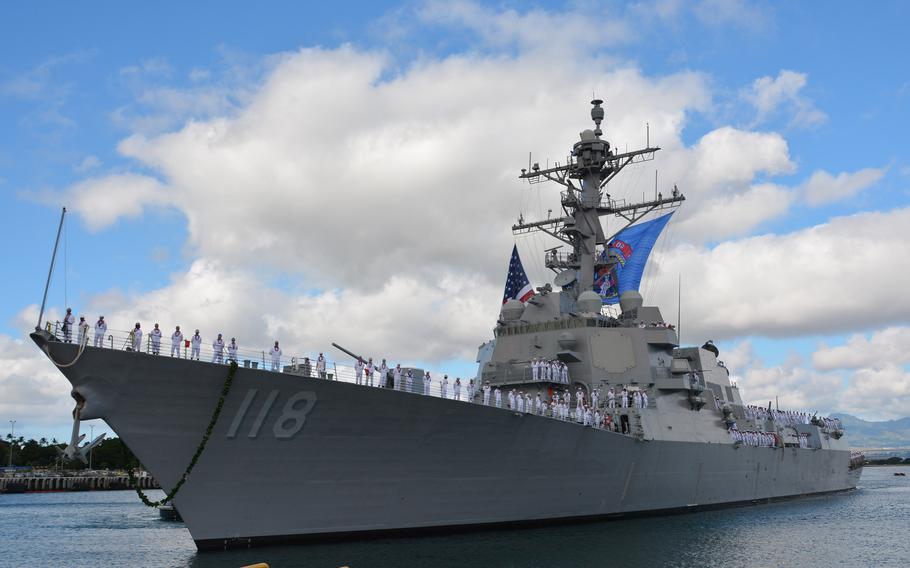 JOINT BASE PEARL HARBOR-HICKAM, Hawaii – The U.S. Navy destroyer slated to be commissioned next month as the USS Daniel Inouye arrived Thursday at its homeport in Pearl Harbor.
The crew of roughly 300 sailors was greeted by hundreds of family members gathered pierside at the joint base, along with hula dancers, ukulele players and soldiers of Oahu's 25th Infantry Division performing a traditional Hawaiian warrior dance.
The Arleigh Burke-class guided-missile destroyer – designated DDG 118 by the Navy – began its 7,600-mile journey from the Bath Iron Works shipyard in Maine in early October. It reached Hawaiian waters last week and steamed around each of the state's islands.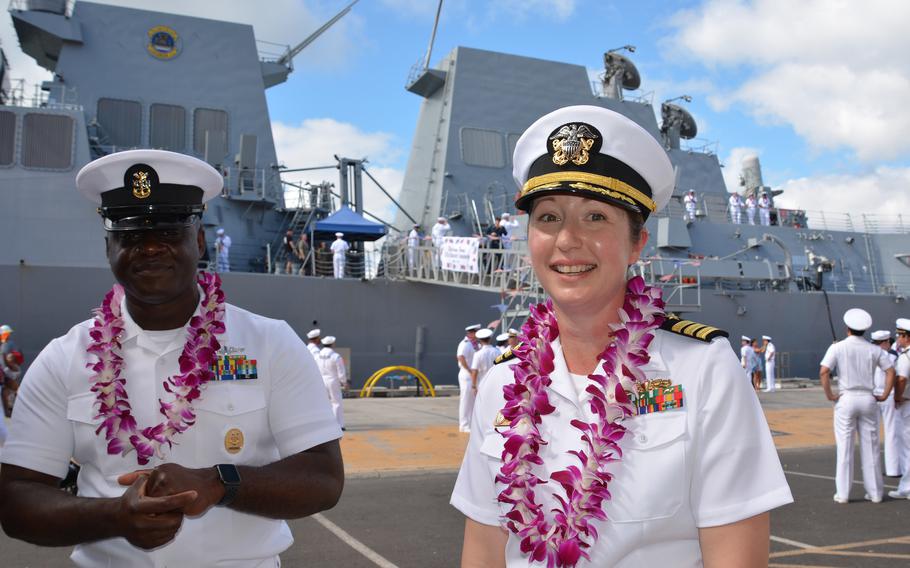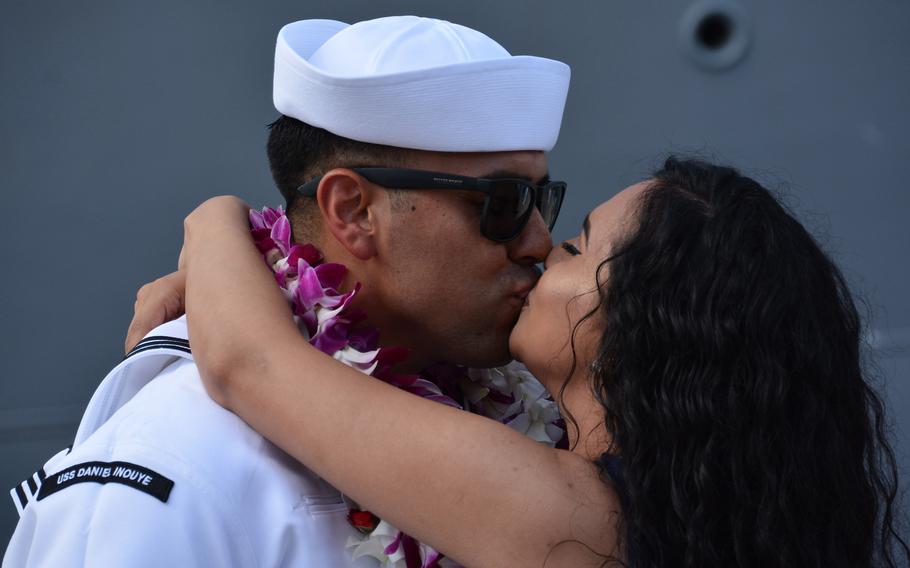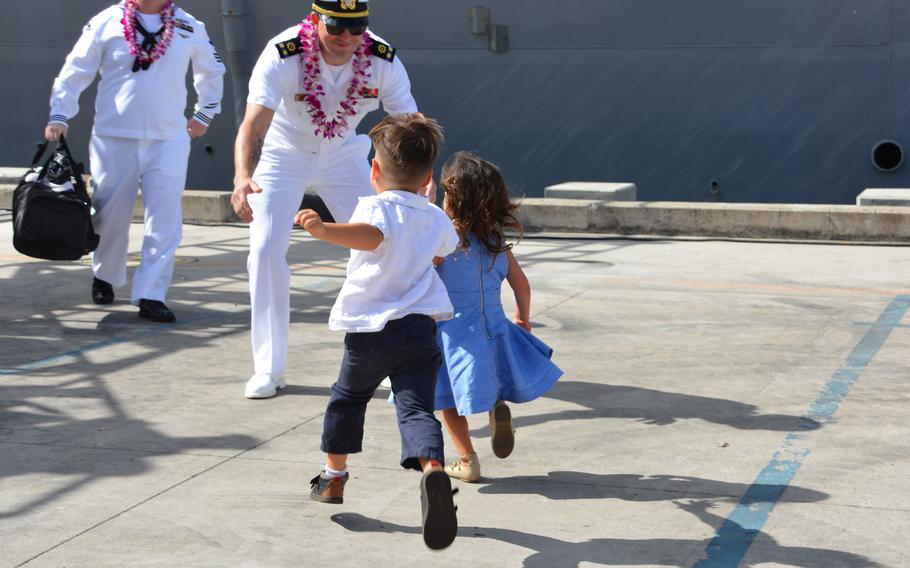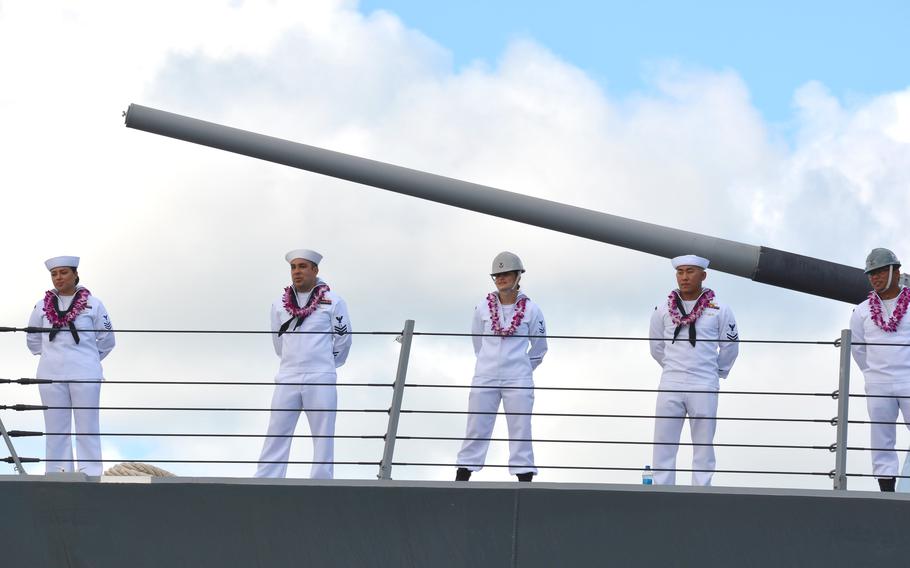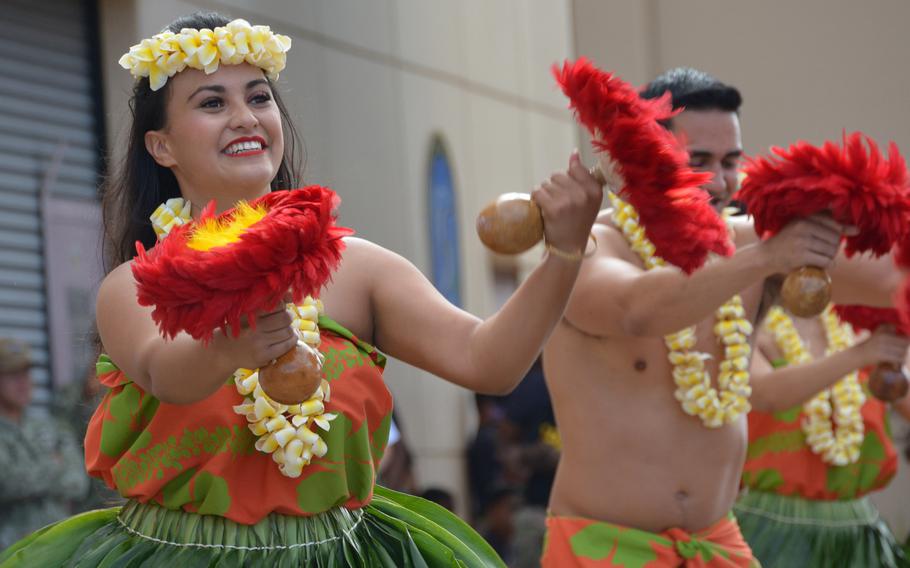 It will be commissioned Dec. 8, the day after the commemoration at Pearl Harbor of the 80th anniversary of the Japanese surprise attack on Oahu on Dec. 7, 1941.
The ship's namesake is the late Daniel Inouye, a native Hawaiian, Medal of Honor recipient from World War II and a U.S. senator for 50 years.
The ship becomes the eighth guided-missile destroyer to be homeported at Joint Base Pearl Harbor-Hickam.
"DDGs are the workhorse of the Navy," Cmdr. DonAnn Gilmore, the ship's commander, told reporters on the pier after the ship's docking. "They sometime refer to us as the greyhound. We are able to do anti-air, anti-surface, anti-subsurface [weapon launches] simultaneously, and we employ the Aegis weapons system.
The future Inouye is equipped with the Aegis Baseline 9 Combat System, which includes integrated air and missile defense capability and enhanced ballistic missile defense capabilities, according to Naval Sea Systems Command.
"And the most important part is I employ those 300 sailors that are on board," Gilmore said. "With the amount of training and the work and the effort that goes into them, they are truly remarkable."
During World War II, Inouye, the son of Japanese immigrants, served with the famed 442nd Regimental Combat Team made up of Japanese-American enlisted soldiers. Fighting in Italy and France, the regiment sustained substantial casualties, adopting for itself the slogan "Go for Broke."
Inouye earned the Medal of Honor leading his platoon against German machine guns in Italy, an assault that cost him his right arm to a grenade, according to the National WWII Museum website.
"When you take on a new ship, you learn about who the ship is named after and the legacy that goes with that," Gilmore said. "His is such a history and example of courage and service both to the state of Hawaii and to our country through the time of the 442nd.
"Our motto is 'Go for Broke,' and I don't think there's a better motto to get behind. The crew just really feels that. They're all very well educated in the sacrifices of the 442nd and of the senator, and they're thrilled to represent that and carry on that courage and that commitment for the state of Hawaii and for our country."