Navy sailor who died of coronavirus complications remembered as dedicated father
by
Chad Garland
Stars and Stripes
September 21, 2021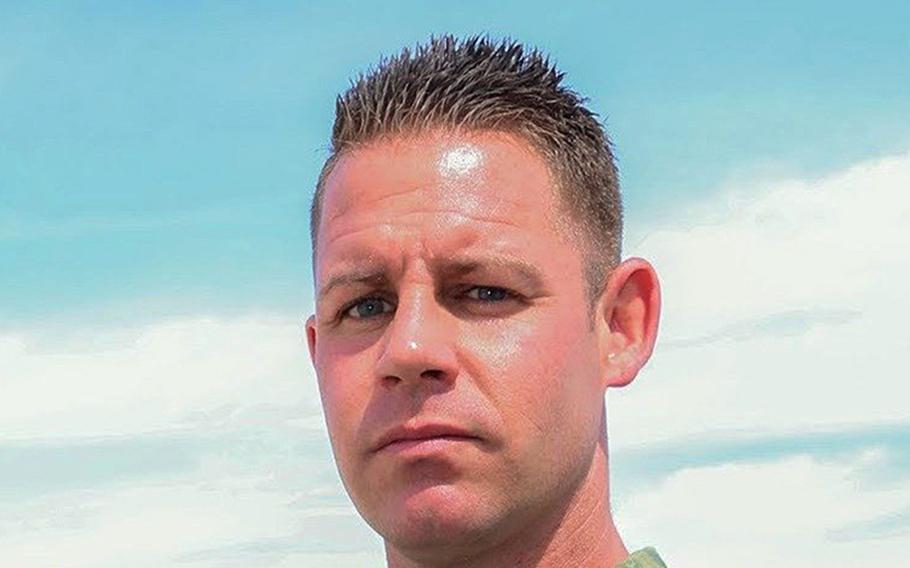 A Navy petty officer based in Virginia died Sunday of complications related to the coronavirus at a Norfolk hospital, the service said.
Petty Officer 1st Class Ryan L. Crosby, a gas turbine system technician, is the 13th sailor to die of causes related to COVID-19. The 39-year-old was assigned to the Navy's Expeditionary Warfare Training Group Atlantic in Virginia Beach.
"Our thoughts and prayers are with the family, friends and coworkers of Petty Officer Crosby during this extremely difficult time," Marine Col. Christopher Browning, the group commander, said in a statement.
A colleague described Crosby on Facebook as someone whose commitment to his wife and daughters was "a model most could follow for a happy family."
Crosby received a positive test result for COVID-19 on Aug. 26, said Lt. Cmdr. Laura K. Stegherr, a spokeswoman for Carrier Strike Group Four. He was admitted to Naval Medical Center Portsmouth on Sept. 8 and transferred the following day to Sentara Norfolk General Hospital, where he died.
The sailor's death comes a little over a week after three Navy civilian employees died of complications related to the disease.
A civilian employee with Naval Air Station Oceana and Dam Neck Annex in Virginia Beach died Sept. 10. Two others died Sept. 12 — one with the Navy Information Warfare Center, Atlantic in Charleston, S.C., and another with Fleet Readiness Center Southeast, Naval Air Station Jacksonville, Fla.
At least 90 Navy civilians, 36 contractors and two dependents have died since the pandemic began, the service said in an updated tally last week.
Crosby trained crews of the Landing Craft Air Cushion. The hovercraft is used in amphibious operations to transport gear and Marines.
He joined the service in February 2002, according to data Stegherr provided. A native of the Cincinnati, Ohio area, he spent much of his career assigned to Assault Craft Unit Four in Virginia Beach.
He was close to retirement, wrote a Facebook commenter, who described themselves as a fellow LCAC crew instructor. Crosby had a reassuringly calm demeanor when they would "fly" together on the craft where they spent countless hours, the commenter wrote.
Others in public Facebook comments reacted with disbelief at Crosby's death.
"This whole thing is just so damn surreal," wrote Brian Wemmerus, whose Facebook page says he's a former senior chief petty officer who served with Assault Craft Unit Four. "I keep thinking he's going to pop onto someone's feed with a smartass comment or jab."
Among Crosby's awards and decorations were a Navy and Marine Corps Commendation Medal, four Navy and Marine Corps Achievement Medals, a Humanitarian Service Medal, and surface and aviation warfare specialist badges.
Citing privacy laws, Stegherr declined to say whether Crosby was vaccinated. His positive test came just days before Navy Secretary Carlos Del Toro issued an order Aug. 30 requiring all sailors and Marines to be fully vaccinated.
"All Navy COVID deaths have been individuals not immunized (one individual was partially vaccinated)," the Navy said in an Aug. 31 administrative message implementing the vaccination order.