Navy opens walk-in contraceptives clinic, a rarity at US military bases in Europe
by
Nancy Montgomery
Stars and Stripes
May 28, 2021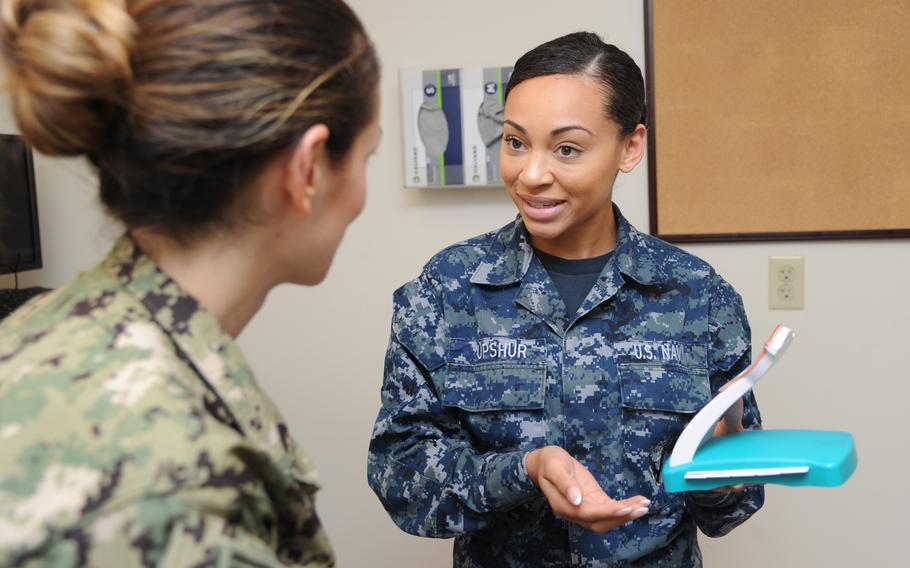 VICENZA, Italy — The U.S. Navy has expanded its number of walk-in contraceptive clinics in an effort to make getting birth control more accessible and convenient and reduce the number of unintended pregnancies.
 One of the latest to open is at the U.S. Navy hospital in Naples, where service members and TRICARE eligible women and adolescents can get a variety of contraceptives, including long-acting reversible contraceptives (LARC) such as implants and IUDs, with no appointment or referral required.
"This novel clinic concept was designed to fulfill unmet patient needs with the goal of reducing barriers to care, expanding access for our beneficiaries and ultimately, improving readiness of our members and their families," said Capt. Kristina Morocco, an obstetrician at the Naples hospital.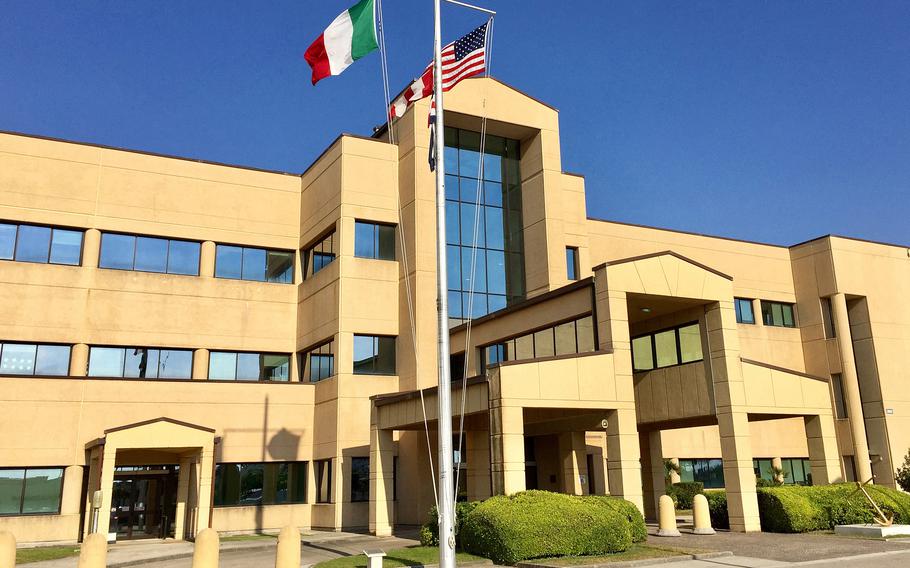 "So far our patients have provided tremendous positive feedback and report improved satisfaction with their care due to the increased convenience, access, and availability of contraception care," she said in a statement.
So far, the clinics remain primarily a Navy benefit, which together with the Marine Corps has about 25 of them.
Naples is the service's second contraceptive walk-in clinic in Europe, following one at Naval Station Rota in Spain. The first walk-in clinic opened in 2016 at Naval Medical Center San Diego;  three years later the initiative was recognized by the American College of Obstetricians and Gynecologists with a $10,000 award.
The initiative was begun to address unintended pregnancy rates among service women that have been substantially higher than in the civilian population, resulting in reduced readiness, negative career impacts, and, for those deployed, delayed prenatal care. Up to 68% of single active duty women have reported that their pregnancy was unplanned, compared to 51% of the general population. 
A 2017 study quantified the costs of unintended pregnancy to include maternity care at $12,770, a nondeployable status for 17 months, and 84 lost duty days per pregnancy. The military does not perform abortions, generally does not pay for them and has no data regarding them. 
Unintended pregnancy is largely due to not using contraceptives, or using the least effective methods such as condoms, hormonal rings and patches and oral contraceptives, researchers say. The Centers for Disease Control and Prevention, and the American Congress of Obstetricians and Gynecologists recommend LARCs as the most effective means for preventing unintended pregnancy. 
"But many of the primary care practitioners in the military medical system ... are not trained to educate women regarding contraception options or credentialed to perform procedures to insert LARCs," said a 2017 study published in Military Medicine. 
A survey of Army primary care managers found that a majority had not been trained for LARC placement, and that those who had been trained had often not placed one of the devices in the past year. Getting a LARC for many military women requires a referral to the closest Obstetrics and Gynecology department and an approximately monthlong wait, the study said.
Furthermore, many military women have little control over their daily schedule and inspections or field exercises might preclude keeping the appointment, "ultimately leaving her vulnerable to pregnancy as she restarts the process for obtaining contraception," the study noted.
The clinics have proven popular with women who've used the service said a 2019 study of a walk-in clinic at the Naval Hospital in Okinawa, Japan. It found that LARC utilization increased among all women "but most substantially among ... high risk active duty and non-active duty women aged 18 to 24."
Last year experts recommended to the Defense Health Agency that walk-in contraceptive capabilities be mandated at military medical facilities. 
Cmdr. Shannon Lamb, chief of the Navy Office of Women's Health Bureau of Medicine and Surgery, said that the clinics had resulted collectively in over a third increase in contraception appointments among reproductive age women and a 108% increase among high-risk women. The use of LARCs among high risk women rose by 207%. 
Meanwhile, Landstuhl Regional Medical Center is the sole Army medical facility in Europe with an obstetrics and gynecology clinic, and care there is by appointment, said Gino Mattorano, a spokesman for Regional Health Command Europe. At other Army health centers, "contraceptive care starts with the primary care provider," he said. 
Twitter: @montgomerynance