US Marines observe drill to prep for earthquake and tsunami evacuations in Japan
By
Frank Andrews and Mari Higa
Stars and Stripes
May 2, 2022
---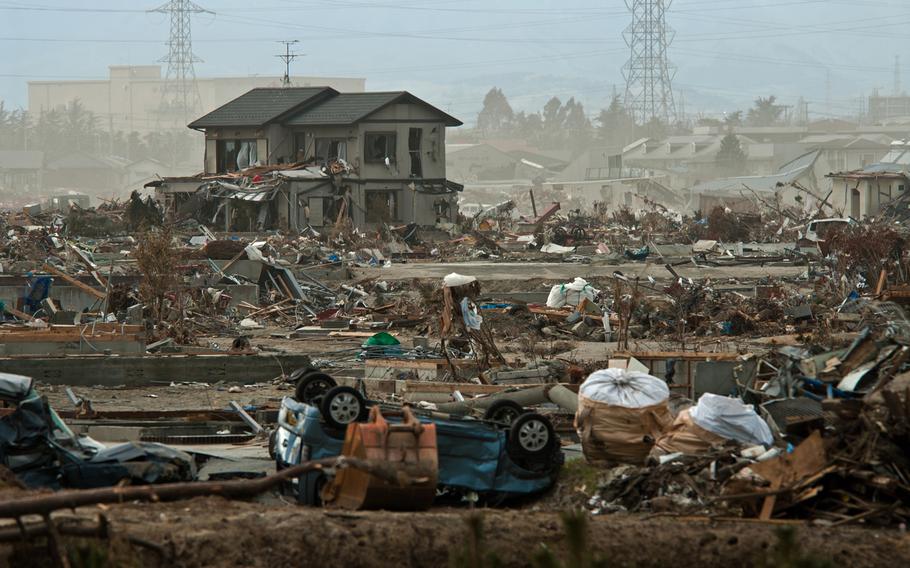 CAMP FOSTER, Okinawa — U.S. Marines from Okinawa were observers recently at an evacuation drill held annually to mark a tsunami that killed thousands in the most remote part of Japan.
During the drill on April 24, CH-47J helicopters of the Japan Air and Ground Self-Defense Forces airlifted 30 people from Taketomi Island and the northern part of Ishigaki Island to higher ground, a spokesman for Ishigaki city's Disaster Prevention and Crisis Management department told Stars and Stripes in an email Thursday.
The drill is a rehearsal for the day another natural disaster strikes the islands.
The scenario assumed that a large-scale earthquake had struck Ishigaki, causing a tsunami that isolated some residents who needed relief, a spokesman for the Japan Ground Self-Defense Force's 15th Brigade told Stars and Stripes by phone Wednesday.
Ishigaki city authorities organized the evacuation practice. One of the Yaeyama Islands, Ishigaki is 266 miles southwest of Okinawa and 206 miles east of Taiwan.
Taketomi is approximately 2 square miles in size and is 2 ½ miles from the bigger island of Ishigaki. Both islands are part of the Okinawa prefecture.
U.S. Marines attended the drill because of the U.S. cooperation in past relief efforts, according to the brigade spokesman.
"Japan received cooperation from the U.S. military after the Great East Japan earthquake and the Kumamoto earthquake, so we aimed to strengthen the Japan-U.S. cooperation and to improve the disaster relief capability," the brigade spokesman said.
Five personnel, including U.S. Marine Col. Jason Perry, the assistant division commander of 3rd Marine Division, came to observe the drill for the first time, wrote the Ishigaki city spokesman.
The 15th Brigade sent 130 personnel and the Air Self-Defense Force sent nine, according to the spokesman from Ishigaki city.
The event is held every year on the date of the Great Yaeyama Tsunami of 1771, although it was canceled in 2020 and 2021 due to concerns from COVID-19 pandemic.
An earthquake in 1771 caused a tsunami that came ashore as a wave more than 20 feet high in places, according to Okinawa prefecture. More than 9,000 people in the islands died, or better than a third of the total population.
Four boulders that washed ashore on Ishigaki with the tsunami are still in place today and deemed natural monuments by the Japanese government.
---
---
---
---