Police say Marine fled alcohol-fueled crash that injured 3-year-old on Okinawa
by
Matthew M. Burke and Mari Higa
Stars and Stripes
November 24, 2021
CAMP FOSTER, Okinawa – Japanese police say a Marine on Okinawa admitted driving drunk and fleeing a crash scene where two people, including a toddler, were injured Tuesday evening.
Lance Cpl. Austin Lucas, 26, of 3rd Marine Logistics Group at Camp Hansen, was arrested near the Henan bridge in Ogimi village at approximately 10:30 p.m., roughly four hours after the crash, a Nago police spokesman told Stars and Stripes by phone Wednesday.
Lucas was held on suspicion of negligent driving resulting in injury and failure to provide assistance, the spokesman said. At his arrest, Lucas' blood-alcohol level, 0.12%, was four times Japan's legal limit of 0.03%, and he likely faces a drunken driving charge, the spokesman said.
By comparison, all 50 U.S. states have set 0.08% as the limit for driving under the influence or driving while impaired.
"He was claiming that he drank after the accident," the police spokesman said. "But later he admitted that he was driving under the influence of alcohol."
It's customary in Japan for some government officials to speak to the media on condition of anonymity.
Police plan to question Lucas, an equipment operator from 9th Engineer Support Battalion, "to learn more details," the spokesman said.
He said a 54-year-old woman and a 3-year-old boy were injured in the crash; "luckily, they had minor injuries."
Lucas was southbound on Route 58 at 6:38 p.m. when he veered into the other lane and struck an oncoming vehicle, the spokesman said. Witnesses alerted police to the crash as Lucas fled on foot.
He was spotted not far from the scene four hours later and arrested, the spokesman said. Lucas was still being held Wednesday at Nago Police Station.
A spokesman for the logistics group said the command is aware of an alleged alcohol-related collision involving one of its Marines. The command is cooperating with the local investigation, according to an email Wednesday from spokesman 1st Lt. Jonathan Coronel.
"All of our personnel are regularly briefed that driving under the influence is unacceptable behavior," Coronel wrote, "and the vast majority of our Marines and Sailors uphold this standard at all times."
Lucas faces up to 10 years in prison or up to $8,686 in fines for negligent driving resulting in injury and failure to provide assistance, according to Japanese traffic laws. He could face a stiffer sentence if convicted of fleeing a crash scene to hide his blood-alcohol content.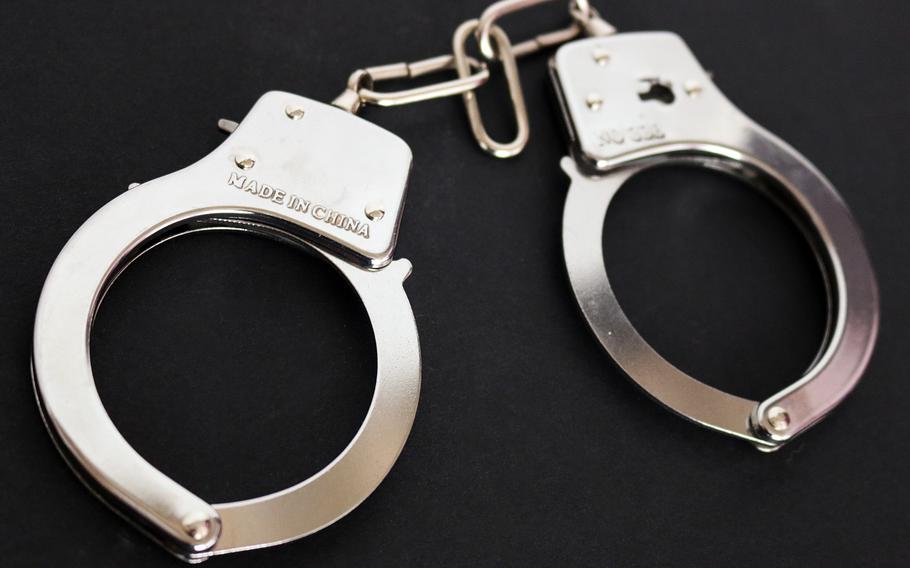 ---
---
---