Japanese police arrest US Marine on suspicion of drunken driving in weekend crash
by
Matthew M. Burke and Mari Higa
Stars and Stripes
November 8, 2021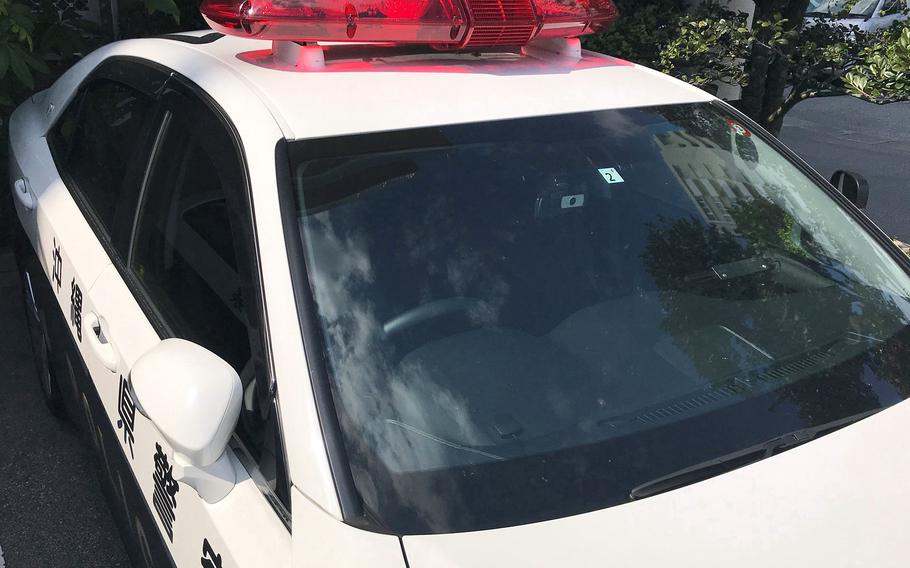 CAMP FOSTER, Okinawa – Japanese police on Okinawa say they arrested a U.S. Marine on suspicion of drunken driving early Saturday just as he was attempting to leave a crash scene in another vehicle.
Cpl. Bryce Ray Six, 20, of Camp Kinser, was taken into custody at 1:18 a.m. along Route 329 in the Igei area of Kin town, an Ishikawa Police spokesman told Stars and Stripes by phone Monday on a customary condition of anonymity.
Six's car struck a guardrail, several parked cars and a streetlight, according to the spokesman. Six has denied any wrongdoing, he said.
Police arrived just as Six was about to leave the scene in another car bearing a "Y" license plate, the spokesman said. Y plates are issued to drivers under the status of forces agreement, typically U.S. service members, Defense Department employees and family members.
A breath test measured Six's blood alcohol content at 0.09%, three times Japan's legal limit of 0.03%, the spokesman said. By comparison, all 50 U.S. states have set 0.08% as the legal limit for driving under the influence or driving while impaired.
A passenger from the car that appeared to be picking Six up from the crash scene is also being questioned by police, the spokesman added.
A witness saw Six exiting his car after the crash, the spokesman said. He said Six was being questioned at the police station Monday.
"He was not making sense," the spokesman said. He turned his attention to the pick-up vehicle. "I don't know how that car could arrive that fast."
The crashed car is registered to Six, the spokesman said, although he declined to identify the make and model. He described it only as a sedan.
Police believe Six's car was heading north on Route 329 when the crash occurred shortly before 12:25 a.m., the spokesman said. A local woman heard the crash and immediately called police.
She observed the second vehicle arrive and saw Six get in, the spokesman said. Police arrived before the second vehicle could leave.
Marine Corps Installations Pacific did not immediately respond Monday to an emailed request for comment.
---
---
---