Okinawa Marines report 25 new COVID-19 cases; Tokyo's numbers climb back over 4,000
by
Joseph Ditzler
Stars and Stripes
August 11, 2021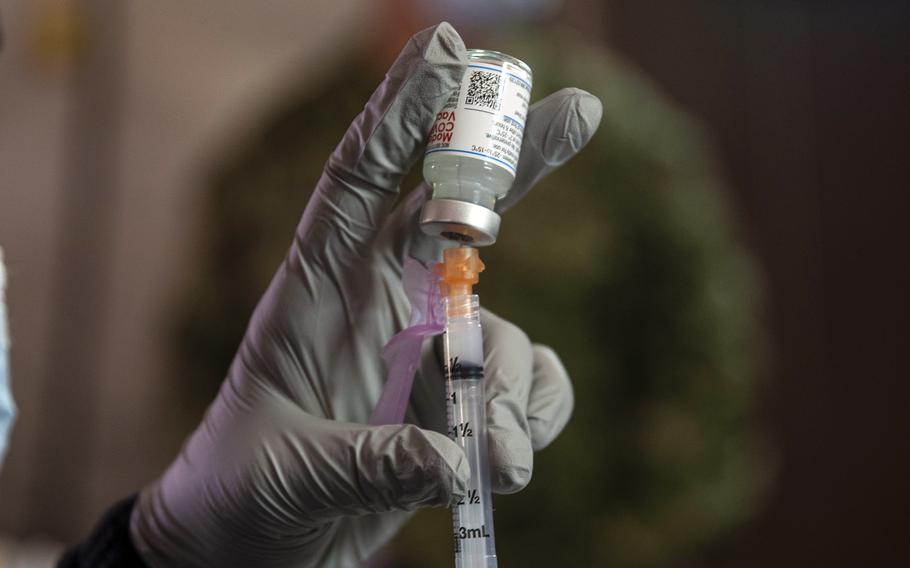 TOKYO – Another 4,200 people tested positive for the coronavirus Wednesday in Japan's capital city, where the number of seriously ill, already at a record level, continued to climb, according to public broadcaster NHK.
The city returned to daily new-case totals above 4,000 after two days below 3,000. The fifth wave of coronavirus infections has created thousands more infections in the metro area than the previous record surge in December and January.
The highest one-day total, 5,042 infected individuals, was reported in the city on Aug. 5.
Seriously ill patients with COVID-19, the coronavirus respiratory disease, increased by 21 to 197 on Wednesday, NHK reported, citing the Tokyo Metropolitan Government. Tuesday's 176 severely ill patients was the highest one-day total of the pandemic.
Meanwhile, the Marine Corps reported 25 individuals tested positive for COVID-19 at its camps on Okinawa, according to a Facebook post Wednesday by Marine Corps Installations Pacific.
Okinawa prefecture reported 638 new cases, its highest one-day total since 565 on Friday, according to the prefectural public health department.
The number of hospital beds set aside for severely ill COVID-19 patients is at nearly 61% capacity, or 17 of 28 beds, according to the prefecture. Another 643 beds, about 80% of the 803 available, are filled with less severely ill patients.
Stars and Stripes reporter Mari Higa contributed to this report.