US Army-led gathering in Germany gives African militaries a look at NCO-run training
By
Stars and Stripes
September 15, 2022
---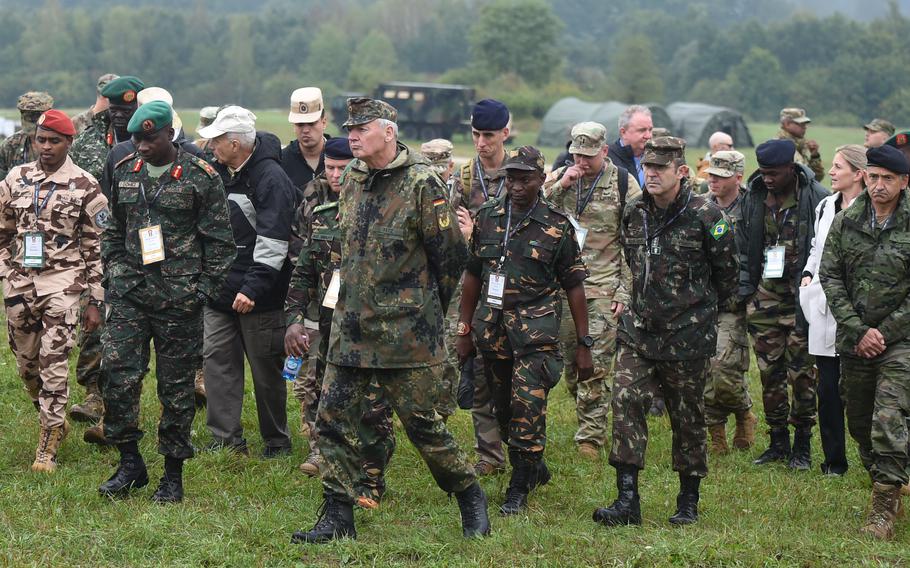 VILSECK, Germany — High-ranking military leaders from Africa joined over 350 U.S. soldiers on Vilseck's training grounds this week, as the Army fulfilled its part in a broader strategy that calls for deepening ties on the continent.
Service members from six African nations, six European allies and Brazil were on hand Wednesday and will stay through Friday for the African Land Forces Colloquium, a newer gathering that coincides with the long-running annual African Land Forces Summit.
A goal was to give a smaller group of African countries a closer look at U.S. training, and particularly how it delegates responsibility to its enlisted force.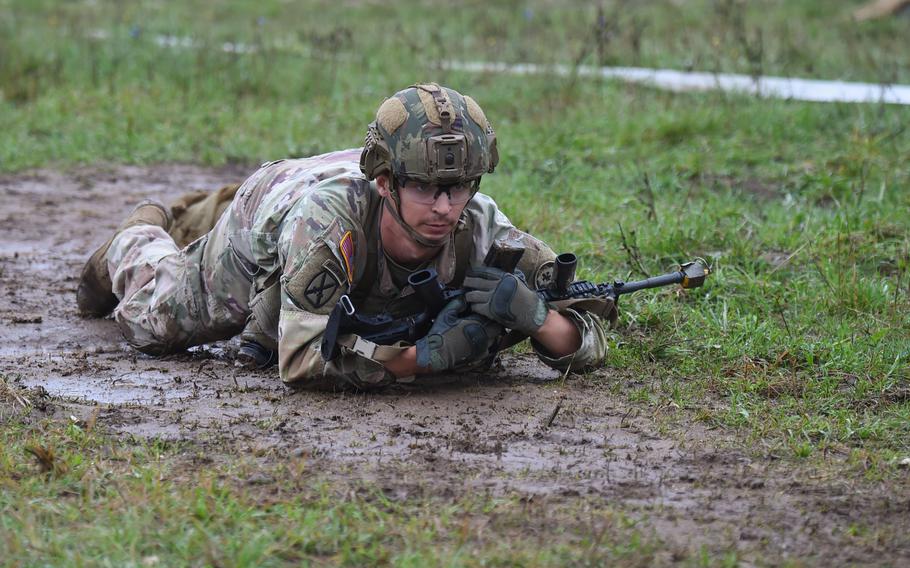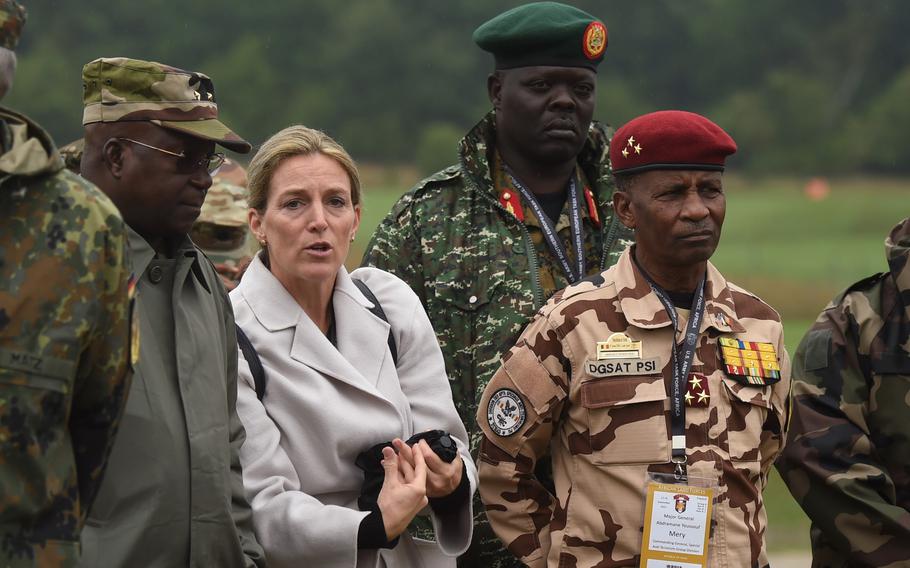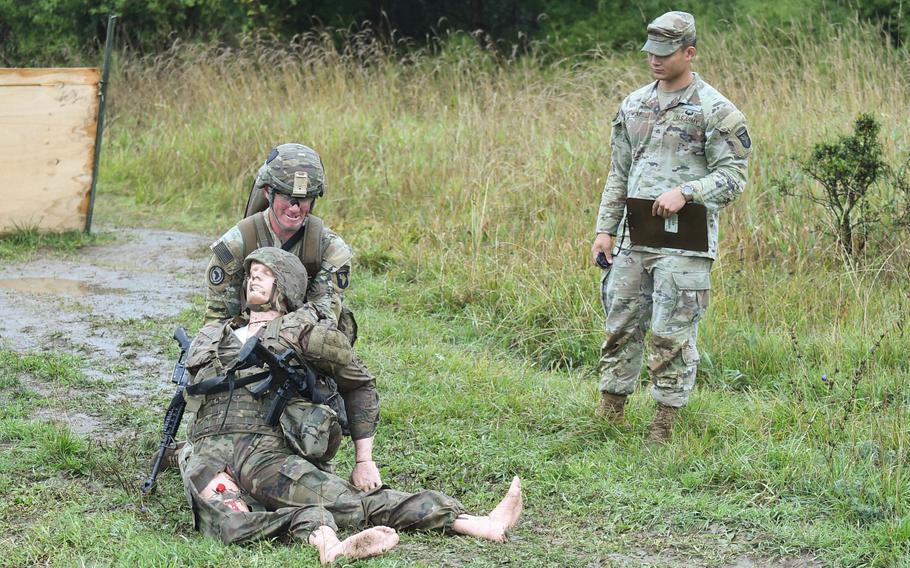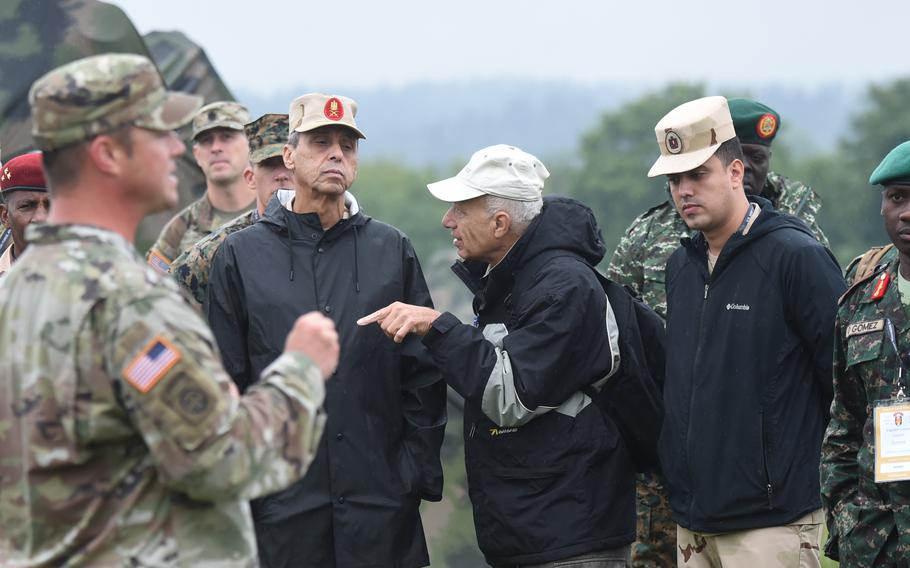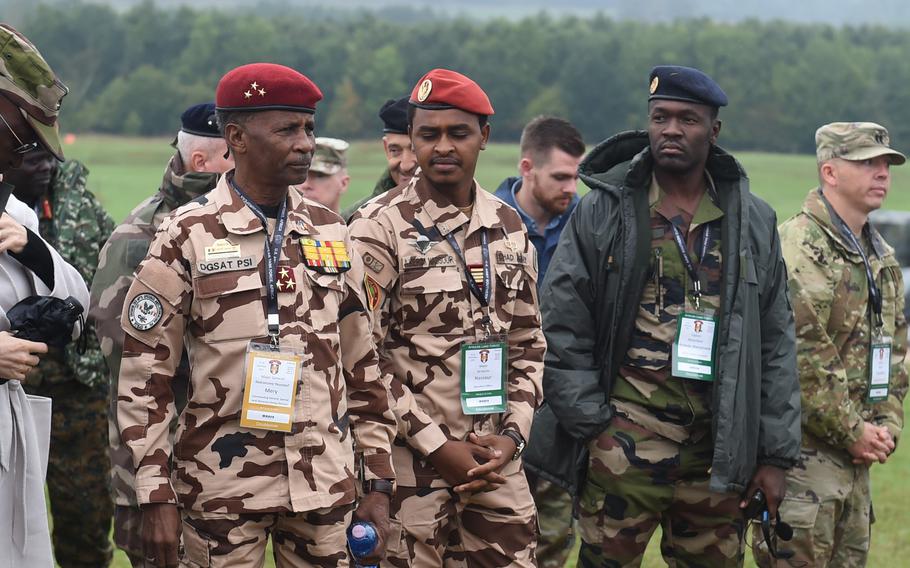 "A key hallmark of Western militaries is the use of the noncommissioned officer," said Lt. Col. Michael Weisman, a spokesman for the Southern European Task Force, Africa. "What we saw here today was training completely run by noncommissioned officers."
Among the sea of uncommon camouflage patterns on this Bavarian range were those of Chad, Egypt, Gambia, Niger, Tanzania and Uganda. Also in attendance were allied officers from France, Germany, Italy, Portugal, Spain and the United Kingdom.
On Wednesday, the group watched 2nd Cavalry Regiment soldiers trudge through the mud, carry simulated casualties around obstacles and throw practice grenades as they worked to earn the Expert Infantryman Badge.
The eyes and ears of the military leaders and their interpreters were intently focused on the tasks, while the NCOs were kept busy all morning fielding questions about the training.
"I hope that everyone tells the challenges they are encountering in their countries," said Tanzanian Maj. Gen. Anthony Sibuti. "Those challenges can be discussed and hopefully a solution can be found."
Sibuti said his country faces terrorism threats and budget constraints, which is a common refrain among African nations faced with battles against al-Qaida affiliates and other networks.
The group later was scheduled to head to Hohenfels to see the 173rd Airborne Brigade and 13 other allied nations conclude Exercise Saber Junction. Attendees also will see the technology and weapons systems that U.S. contractors have to offer.
The African Land Forces Summit hosts 40 African nations and has been held annually for 12 years, but this is only the second running of the colloquium.
Army Maj. Gen. Todd Wasmund, the SETAF-AF commander, said the colloquium aims to host new countries every year and broaden the discussions.
This event comes amid a U.S. strategy unveiled in August that seeks to forge closer relations with sub-Saharan African nations, as Russia and China each seek to expand their inroads.
The varied aims of the new U.S. strategy include countering authoritarian regimes, encouraging government transparency and backing a civil society that empowers women, young people and other marginalized groups. 
---
---
---
---