Initial transfer of US Special Forces to rural base in Germany in the works
By
Stars and Stripes
July 15, 2022
---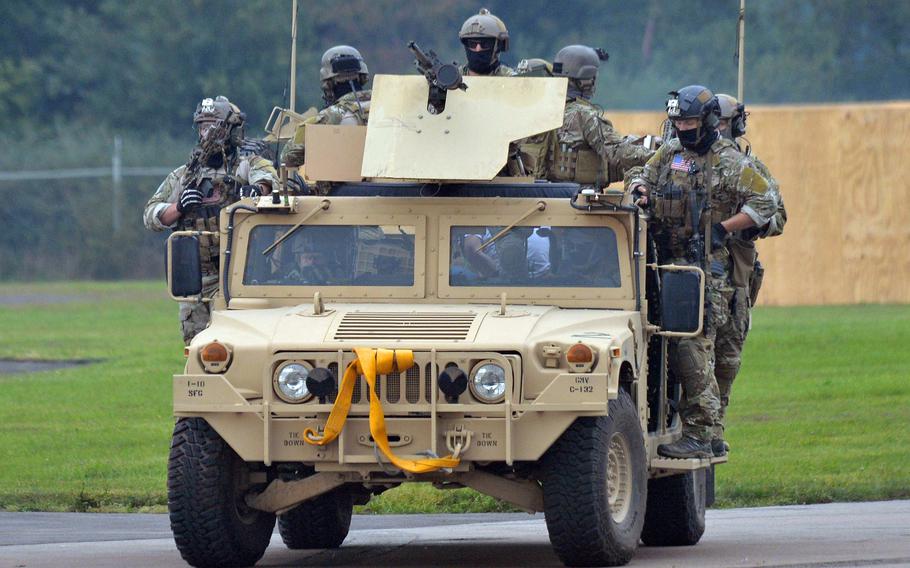 STUTTGART, Germany — A contingent of 500 special operations troops could be repositioned from Stuttgart to the Army's Baumholder installation as early as this summer, paving the way for a larger force to follow, officials said this week.
Renovations are now underway at Baumholder to prepare for the influx.
For now, the initial push will involve about 500 rotational troops currently supporting the Stuttgart-based U.S. Special Operations Command Europe, the Army said. Green Berets and Navy SEALs are among the forces likely to be moved in the future.
"The move is important to relieve the overcrowding in Stuttgart," Steve Schluth, Europe program manager for the Army Corps of Engineers, said in a statement Thursday. "Our work will provide ... the space needed for training and increased capacity and capabilities."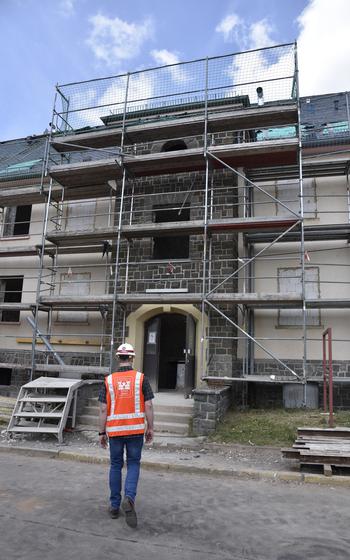 For years, Army and special operations leaders have talked about shifting troops to the rural Baumholder area, which would allow for more intensive training opportunities, given its remote location and access to ranges.
SOCEUR's headquarters, positioned next to U.S. European Command, will remain in Stuttgart.
One Army Corps of Engineers project underway will modernize administrative buildings and barracks as Baumholder prepares for growth in the years ahead, the Army said. Others include an indoor small-arms range and a "shoothouse" for live-fire exercises.
Lt. Col. Jerrauld Ma, a SOCEUR engineer, said relocating personnel to Baumholder not only addresses space constraints in Stuttgart but also ensures that troops remain engaged and ready.
For years, the garrison in Baumholder was in limbo as the Army weighed whether to keep or close the installation as part of a broader post-Cold War drawdown. As a result, there was little investment in infrastructure at the base.
But after the Army announced in 2015 that Baumholder would be an "enduring" garrison, money gradually began to flow back.
---
---
---
---