Army appeals court overturns mandate of unanimous guilty verdict in officer's sex-assault trial
By
Stars and Stripes
July 11, 2022
---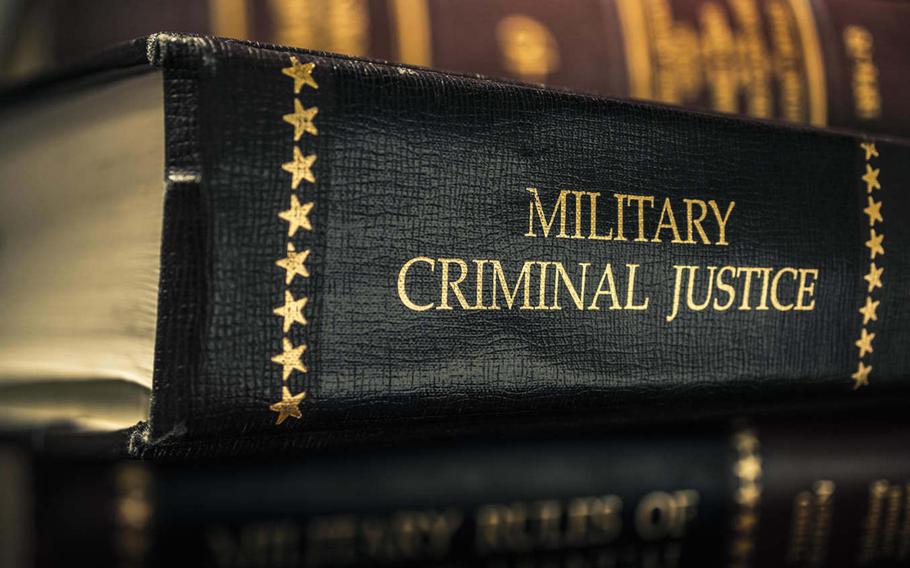 STUTTGART, Germany — A Germany-based military judge's ruling that a unanimous guilty verdict was required to convict an Army officer facing sexual assault charges was rejected by the service's top appeals court.
Lt. Col. Andrew Dial initially faced a court-martial in January, but proceedings were delayed after military judge Col. Charles Pritchard said that allowing a split verdict would violate Dial's constitutional rights.
Prosecutors challenged that decision before the Army Court of Criminal Appeals, arguing that Pritchard's ruling was based on faulty reasoning.
In a June decision, the appeals court concurred, saying it was not persuaded by the argument that because military and civilian court procedures are generally similar, military defendants are "similarly situated" to civilian counterparts.
"Rather, we adhere to the well-established view that 'the military is a specialized society separate from civilian society' which has, by necessity, developed laws and traditions of its own during its long history," the court said.
It also issued a relatively rare writ of prohibition to prevent a lower court, in this case the one in Kaiserslautern, from exceeding its authority. Pritchard's decision "was in error and our inquiry is at an end," the appellate court ruled.
Dial, a member of the Belgium-based Allied Forces North Battalion, will stand trial on three counts of sexual assault at an October court-martial in Kaiserslautern.
Pritchard's ruling came in response to a motion by Dial's defense team. His attorneys asserted that Congress has consistently narrowed the gap between the military and civilian legal systems, bringing the former more into line with the latter.
For that reason, service members must be provided the same rights as their civilian counterparts when it comes to the necessity for unanimous guilty verdicts, Pritchard said.
In 2020, the U.S. Supreme Court struck down laws in Oregon and Louisiana that allowed defendants to be convicted without jury unanimity on guilt. They were the last two states with that threshold.
Dial's court-martial is scheduled to last five days. No judge for the case has yet been named.
---
---
---
---