Army CID hires three agents to lead newly established field offices in Texas, Colorado, North Carolina
By
Stars and Stripes
April 19, 2022
---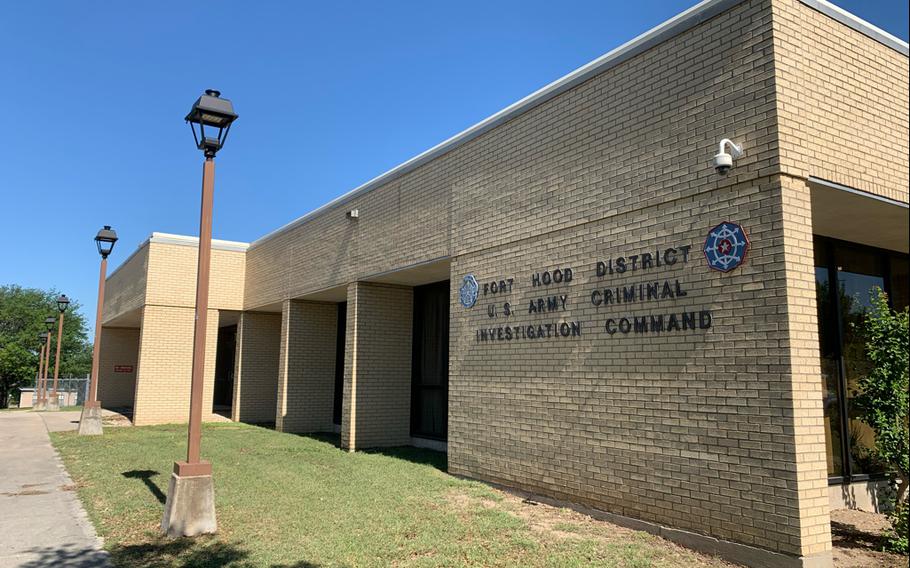 The Army Criminal Investigation Division has hired three civilians to lead regional field offices as part of an ongoing effort to improve its capabilities and further separate the service's crime unit from the soldiers and commands that it investigates.
The new special agents-in-charge will oversee regional operations from offices at Fort Hood, Texas, Fort Carson, Colo., and Fort Bragg, N.C., division officials said Tuesday. It was announced a year ago that the three bases were the starting points for sweeping changes to the agency that came under scrutiny in the wake of the disappearance and death of Fort Hood Spc. Vanessa Guillen in April 2020.
The Fort Hood Independent Review Committee, which was tasked with looking into what happened in Guillen's case, found the CID detachment at the base was unstable and under-resourced. The committee offered 11 recommendations to CID to improve operations, including ceding control of the investigative agency to civilian leadership and increasing stability in offices by hiring more civilians who are not subject to changing duty stations every few years. The changes will bring Army CID more in line with the operations of the Navy and Air Force criminal investigative agencies.
"CID will now have a single individual in each of our field offices who maintains overall responsibility for the execution of the operational mission in that area and possesses technical competency in the conduct and management of criminal investigations as well as program management, senior level partnering and strategic planning skill sets," said Gregory Ford, the director of CID.
Ford's hiring last year was CID's first major step to redesign the agency, and he is the agency's first civilian director. Instead of reporting to the Army chief of staff, Ford reports directly to the undersecretary of the Army.
The three agents announced Tuesday to lead CID's first regional field offices are expected to start within a month and all come from other federal investigative agencies.
The creation of these positions "will allow our field offices to better align with our federal law enforcement counterparts and create a structure that is more recognizable to the multitude of state and local law enforcement agencies we interact with on a daily basis," Ford said in a statement.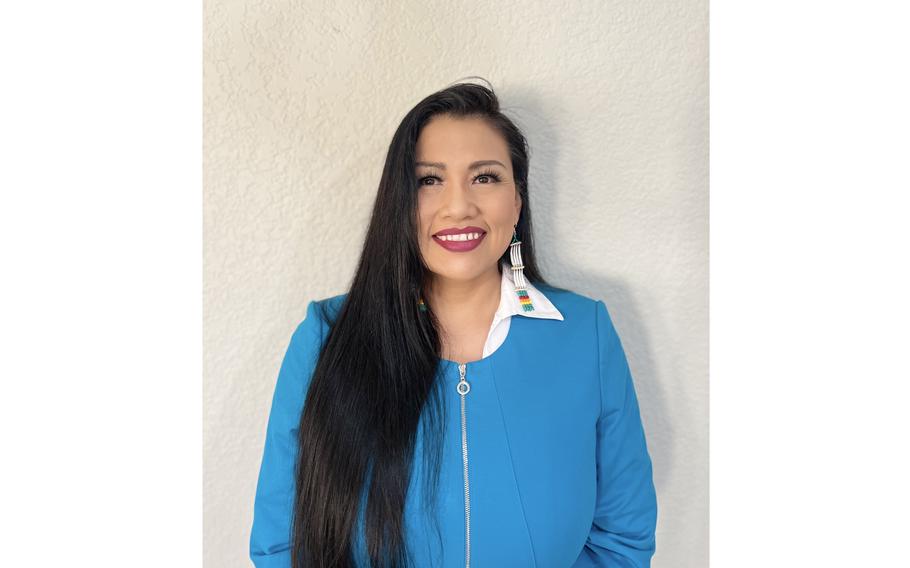 Misty Lakota will lead the Central Field Office at Fort Carson and comes to job from the Department of the Interior, working with the Bureau of Indian Affairs and the U.S. Fish and Wildlife Service, according to CID. She is also a legal administrator and warrant officer in the Army Reserve.
Maria Thomas will become the special agent-in-charge at the Central Texas Office at Fort Hood, CID said. Thomas most recently served as the assistance director of human resources at Naval Criminal Investigative Service headquarters. She has been in law enforcement since 2002, and she has an expertise in sexual assault, and child physical and sexual abuse investigations.
Shane Watts will lead the Atlantic Field Office at Fort Bragg, coming to the Army from his job as the assistant special agent in charge with Homeland Security Investigations within the Department of Homeland Security in Del Rio, Texas. His 25 years of experience include investigating large-scale drug smuggling, money laundering and transnational gang activity.
"Two key focus areas for the [special agents-in-charge] will be ensuring operational excellence and succession planning," Ford said. "With regard to succession planning, [they] will be expected to lead the culture change in their area of responsibility to ensure we are developing personnel with a law enforcement mindset who demonstrate investigative curiosity and maintain a proactive victim focused mindset."
Before the redesign, CID operated detachments at Army bases, which were overseen by a warrant officer with experience in criminal investigations. However, they reported up through a battalion command structure stretched across several bases. Those Army officers often had minimal law enforcement experience, according to a Fort Hood review committee report.
"The Fort Hood CID office received almost no guidance and minimal support from the battalion leadership," according to the report. During Guillen's case, the battalion's assistance was "nonexistent" until the Fort Hood base commander intervened, the report stated.
Guillen went missing from Fort Hood on April 22, 2020, while working in an arms room with the 3rd Cavalry Regiment. Spc. Aaron Robinson, another soldier in Guillen's unit, is believed to have killed her with a hammer, then moved her body. Her remains were found June 30 alongside a river about 30 miles from the base. Robinson shot himself dead July 1 when approached by civilian law enforcement in Killeen, the town just outside Fort Hood.
The next step for CID will be to expand these leadership changes beyond Fort Hood, Fort Carson and Fort Bragg, and hire additional special agents-in-charge at 11 other regional offices. New field offices are planned for Joint Base Lewis-McChord, Wash.; Fort Bliss, Texas; Fort Benning and Fort Stewart, Ga.; Fort Myer, Va.; Fort Drum, N.Y.; Fort Campbell, Ky.; Fort Riley, Kan.; Kaiserslautern, Germany; Schofield Barracks, Hawaii; and Camp Humphreys, Korea.
---
---
---
---