5 governors call on Pentagon to cancel vaccine mandate for National Guard troops
by
Rose L. Thayer
Stars and Stripes
December 15, 2021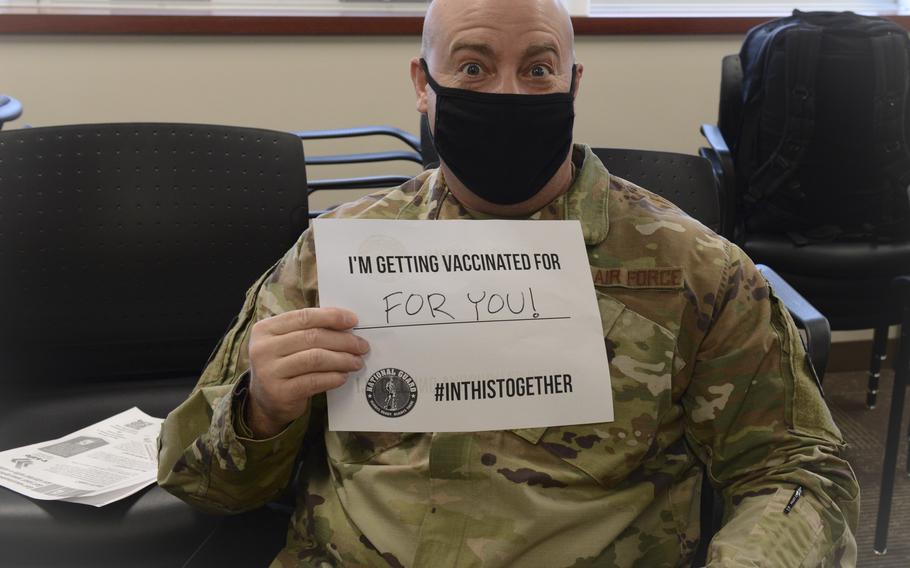 Five governors sent a letter Tuesday to Defense Secretary Lloyd Austin to request he withdraw a directive that National Guard troops must be vaccinated against the coronavirus, citing he does not have the authority to mandate vaccines for troops when they are not deployed on federal missions.
Govs. Mark Gordon of Wyoming, Mike Dunleavy of Alaska, Kim Reynolds of Iowa, Tate Reeves of Mississippi, and Pete Ricketts of Nebraska signed the letter requesting Austin reconsider his mandate.
"The federal government continues to overreach further into the lives of Americans and especially those serving our country and protecting our very freedoms," Reynolds said in a statement. "These are the very men and women who have selflessly devoted their lives to protecting us and responding to major disasters and times of crisis at the drop of a hat to provide peace and comfort, and now the federal government is giving them an ultimatum to get the vaccine or be separated from serving their country."
The governors wrote they recognize Austin's right to establish readiness standards for federal activation, but they took issue with three areas that they believe are within the purview of the state: a directive on training in a state status known as Title 32, punishment requirements for refusing to be vaccinated, and requiring separation from the National Guard for the unvaccinated.
These three issues are "beyond your constitutional statutory authority," wrote the governors, who are all Republicans. They join Oklahoma Gov. Kevin Stitt, who has previously raised questions about whether the mandate was lawful and went as far as to say he will not enforce it.
"We have received the letter from the five governors and will respond in due course," Pentagon Press Secretary John Kirby said Wednesday in a statement.
The deadline for airmen assigned to the Air National Guard to get vaccinated was Dec. 2, while soldiers in the Army National Guard have until June 30.
Austin has said those who refuse the vaccine without an approved exemption will not be able to participate in federally funded drills and training that are required to maintain their Guard status.
---
---
---
---