Former Fort Hood soldier sentenced to 40 years in prison for strangling woman to death
by
Rose L. Thayer
Stars and Stripes
December 11, 2021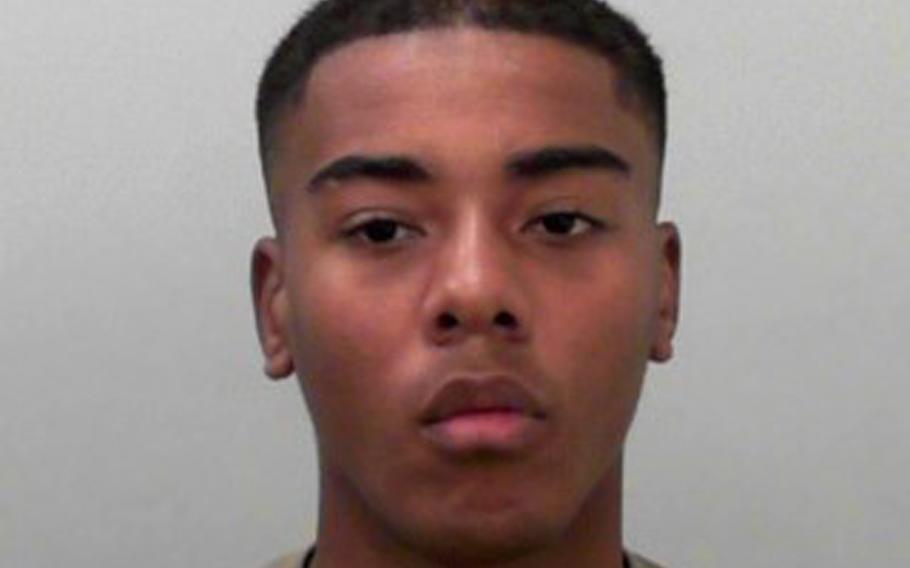 A former Fort Hood soldier was sentenced Wednesday to 40 years in prison for strangling a woman to death in a Killeen, Texas, motel more than two years ago.
Cory Latrell Grafton, 21, pleaded guilty to a charge of murder in a Bell County courtroom in lieu of a trial, according to court records. He was accused of killing Chelsea Cheatham, a 32-year-old mother from Kyle, Texas, at a Days Inn on June 3, 2019.
After half his sentence is served, Grafton will be eligible for parole, according to Texas law.
"It is hard to say the justice can ever truly be served when a loved one is taken from a family," Cristin Lane Taft, the county's assistant district attorney assigned to the case, said in a statement. "Chelsea Cheatham was a mother, daughter, and sister who was very much loved by her family. No amount of time spent in prison can truly bring justice to this family for her absence. We only hope that the conclusion of the prosecution and Grafton going to prison brings some closure for the family and is a step in their healing process."
Grafton was arrested Nov. 2, 2020, at Fort Hood, where he held the rank of specialist. A month later, he was separated from the Army, according to officials with Fort Hood's III Corps. Online records did not show where he will serve his prison term.
On the night Cheatham died, police arrived at the Days Inn on Central Texas Expressway at about 10:39 p.m., and found Cheatham unconscious and not breathing, according to the court documents. Lifesaving measures were taken, but she was pronounced dead after about an hour.
An autopsy revealed she died of strangulation, according to court documents. Texas Rangers and Killeen Police Department linked Grafton to the crime through DNA found on Cheatham.
Police called in Grafton for an interview on Oct. 20, 2020, after using phone records to identify him as a possible suspect, according to an affidavit for the soldier's arrest. During the interview, police collected his DNA, which was later used to link him to evidence found at the crime scene.
Grafton spoke to his sergeant after the interview with police and denied his involvement in Cheatham's death, according to the court document. The next night, he was hospitalized for an apparent near overdose on over-the-counter pain relievers and alcohol.
While in the hospital, Grafton called and spoke a second time with the sergeant and this time told him that he killed Cheatham. The sergeant then provided a written statement to police about Grafton's confession, according to the court document.
---
---
---
---