African military leaders visit Grafenwoehr to discuss training with US forces
by
Immanuel Johnson
Stars and Stripes
September 22, 2021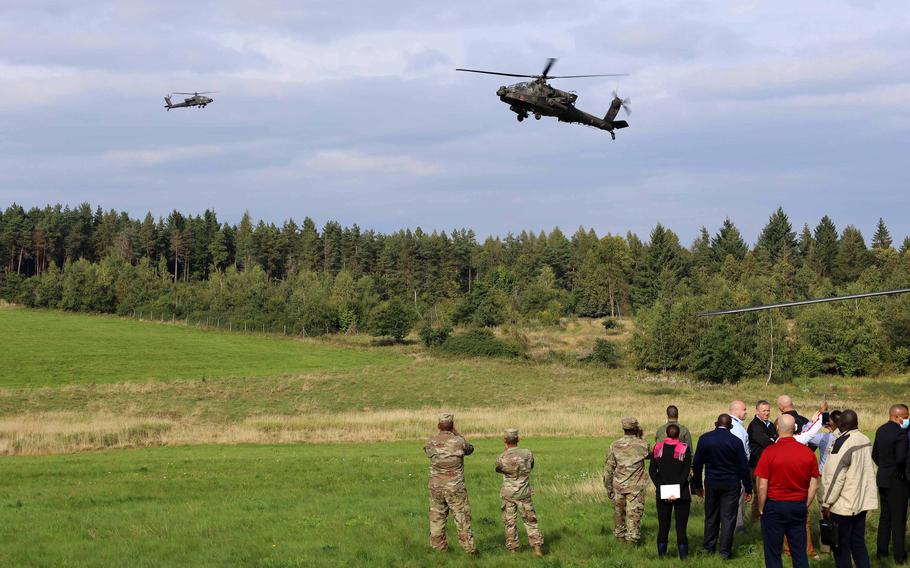 GRAFENWOEHR, Germany — Senior military leaders from 11 African countries were treated to an aerial gunnery display involving AH-64D Apache attack helicopters as they convened for a seminar focused on finding novel ways of conducting joint exercises with U.S. forces.
The African Land Forces Colloquium is a four-day event hosted by Maj. Gen. Andrew Rohling, the U.S. Army's deputy commander for Africa. It brought together senior officers from Morocco, Tunisia, Senegal, Nigeria, Kenya, Djibouti, Botswana, Rwanda, Cote d'Ivoire, Gabon and Ghana.
"To me this isn't about new equipment," Rohling said. "I'm not looking for anyone to buy a piece of equipment, I want them to invest in the training range and infrastructure at the institutional level that then drives training at the unit level."
Part of the training African officers saw on this Bavarian range was an exercise the 12th Combat Aviation Brigade conducted using the Apaches. The attack helicopter entered the U.S. Army in 1984 and has been widely exported since then.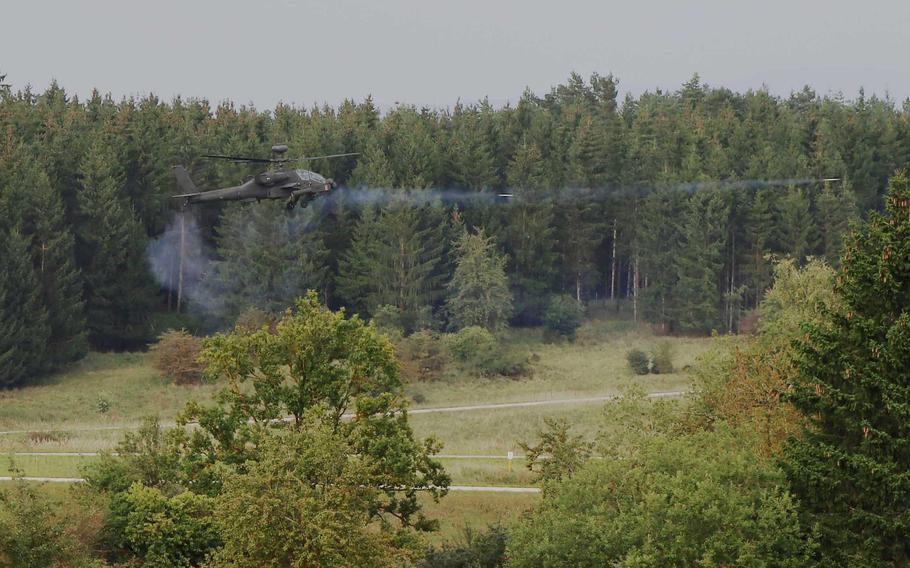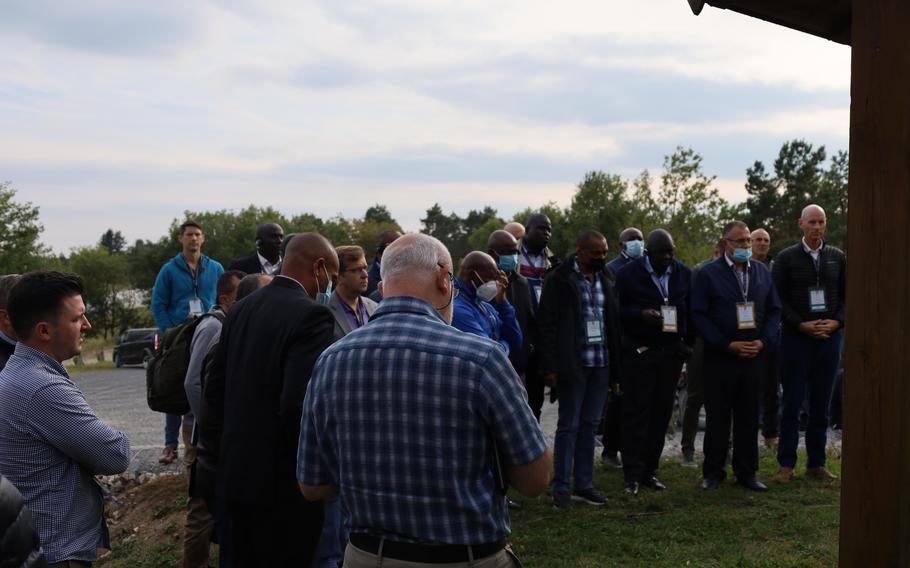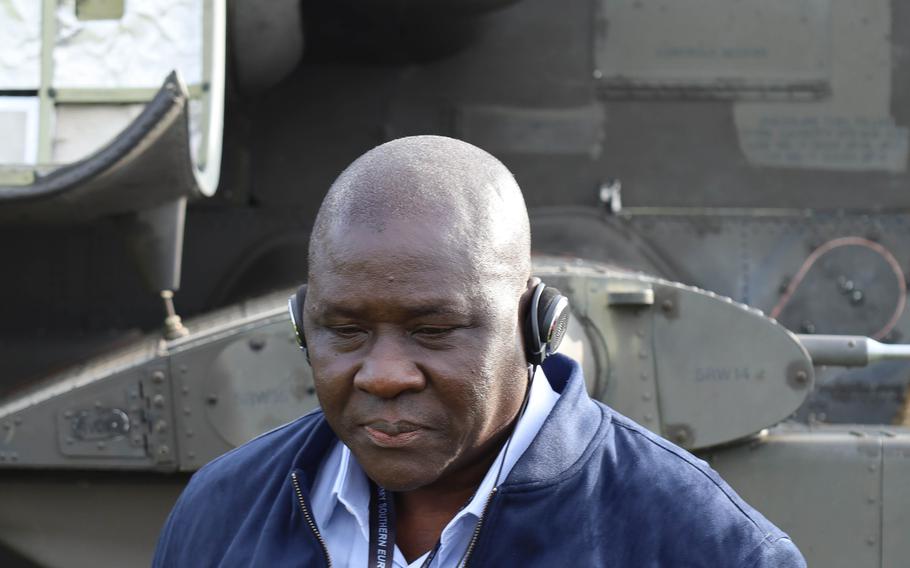 "We have three to four aircraft engaging targets downrange," said 1st Lt. Lisabeth Quinn, battalion fire support officer for the 1-3 Attack Reconnaissance Battalion. Soldiers also can integrate unmanned aerial systems or vehicles, and joint terminal attack controllers with the Apaches when available, she said.
The AH-64D has a fire control radar and uses Hellfire missiles in an anti-armor role.
U.S. Africa Command oversees all military efforts on the continent, where training activities are carried out from the volatile Horn of Africa in the east, to countries facing various militant groups in the west.
"So far what I have seen today specifically, there are facilities and opportunities for us to train our personnel either [by bringing] them over here to Grafenwoehr, or they come to Ghana," Maj. Gen. Thomas Oppong-Peprah, Ghana's chief of army staff, said Tuesday.
The Army and other U.S. military services are involved in numerous training events with other countries inside Germany throughout the year.
"You can't do the same things with 53 countries as you can with a smaller group," Rohling said of the African Land Forces Colloquium, which ends in Frankfurt on Friday. "It is more intimate; you can have more in-depth conversations and interact."