Green Berets in Guinea escorted by security team after president's overthrow
by
John Vandiver
Stars and Stripes
September 10, 2021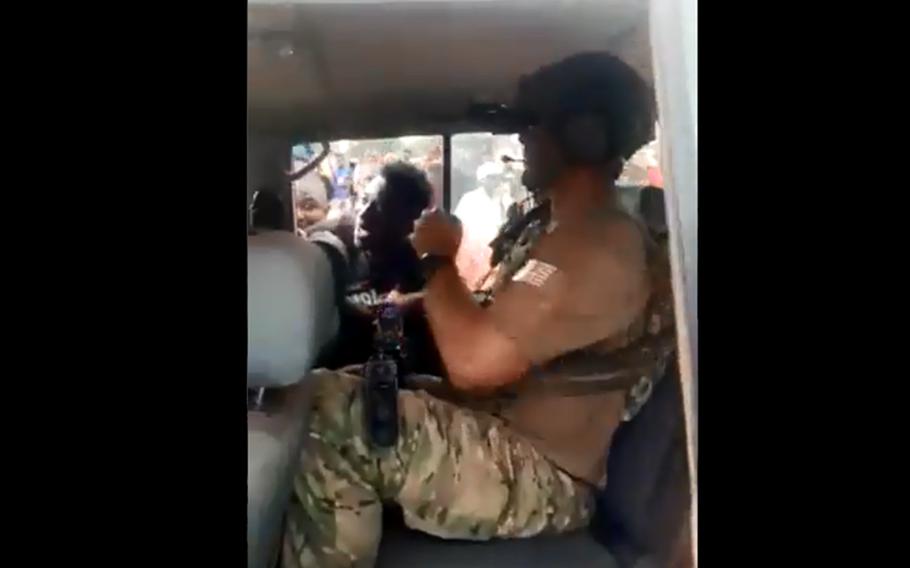 A team of U.S. Green Berets on a recent training mission in the West African nation of Guinea needed local security forces' help to make it through a chaotic street scene after the country's president was ousted, U.S. Africa Command confirmed Friday.
A video circulating on social media this week shows three U.S. soldiers in a car that is surrounded by people jumping up and down as it's making its way to the U.S. Embassy in the Guinean capital of Conakry. Armed Guinean troops are seen providing security.
"Guinean security forces provided an escort to Conakry to ensure the safe passage of the team," U.S. Africa Command said in a statement.
The soldiers were part of an Army special operations team that was forced to cancel planned training activities after a military seizure of power Sunday, AFRICOM said. It added that they had been moved to the U.S. Embassy.
The video appears to depict part of that relocation, AFRICOM said. During the video, the soldiers' car is surrounded by a crowd, which appears to more excited than threatening.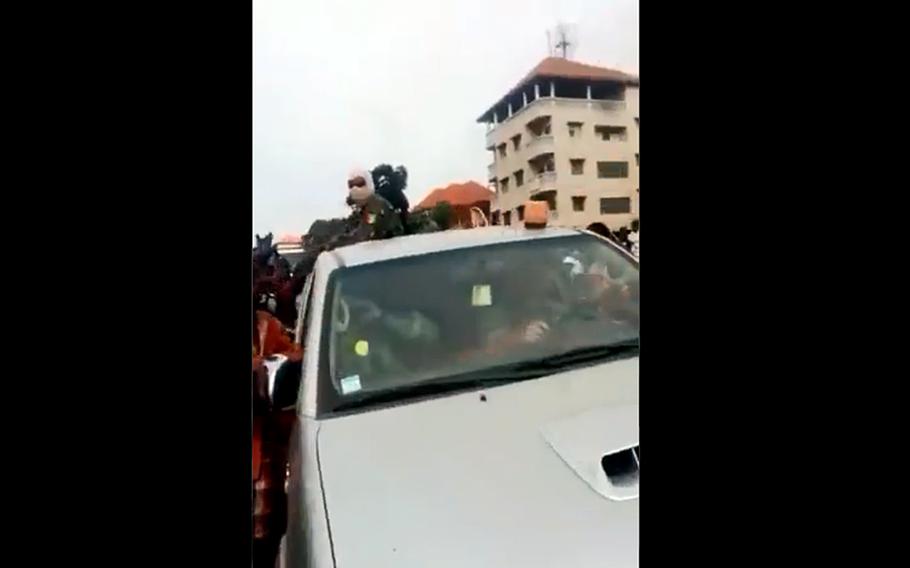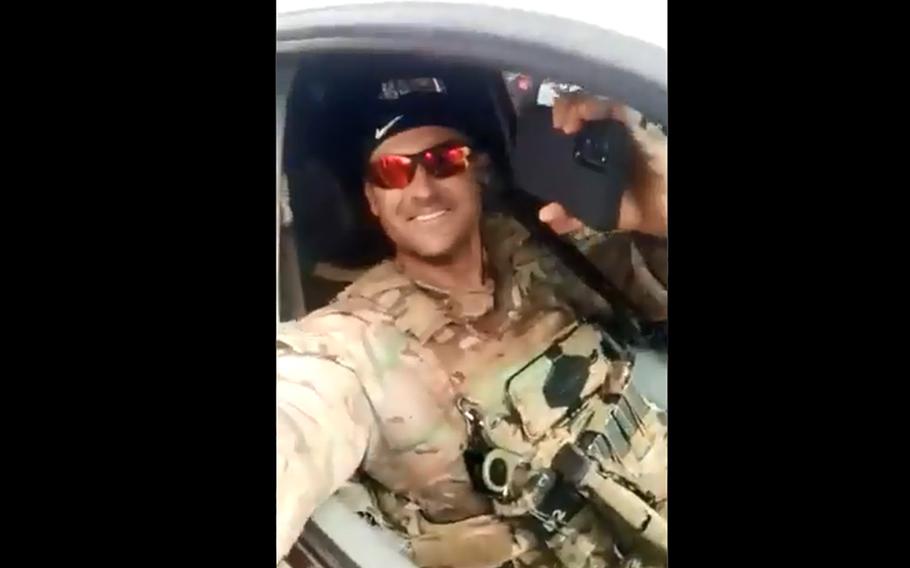 The soldiers don't appear to be overly concerned. One Green Beret in the video is smiling and holding his arm out the window to shake hands with passers-by.
U.S. special operations units routinely conduct small training missions with local forces in Africa and other countries known as Joint Combined Exchange Training events, or JCETs.
A military team led by Guinean Col. Mamady Doumbouya seized control over the weekend and deposed the country's president. Doumbouya had received extensive training in France, served for a time with the French military and took part in various international missions, including in Afghanistan, according to the BBC.
"The U.S. government and military are not involved in this apparent military seizure of power in any way," AFRICOM said. "The United States strongly condemns these actions in Guinea and any attempts at forceful seizures of power or unconstitutional actions."