Best Warriors in Europe battle it out in Bavaria
by
Immanuel Johnson
Stars and Stripes
August 13, 2021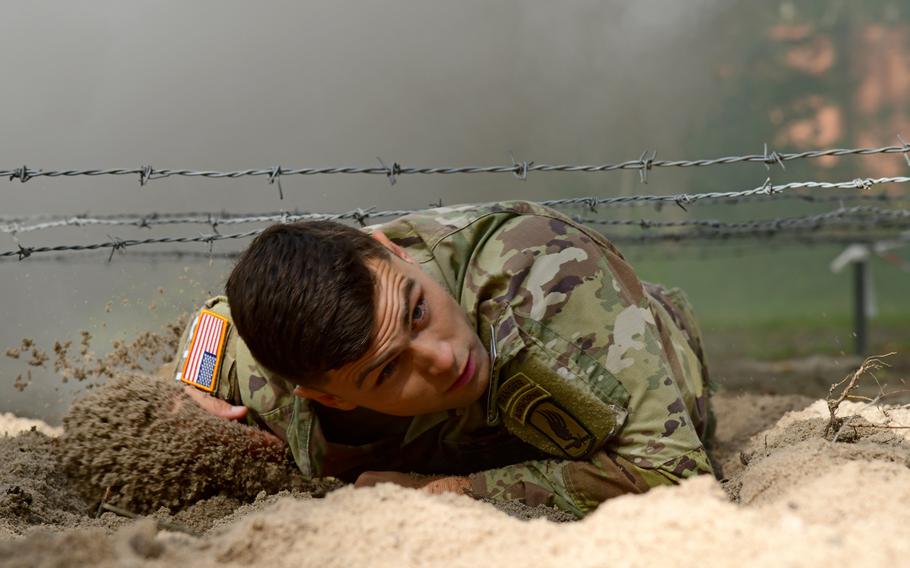 GRAFENWOEHR, Germany — Soldiers from 15 Army units endured obstacle courses, land navigation and marksmanship drills in hopes of being crowned the "best warriors" in Europe.
After several grueling days in the annual Best Warrior competition, three of them emerged triumphant Friday: Spc. Shaun Lewis, the best soldier; Sgt. Brent Grafmuller, the best noncommissioned officer; and 1st Lt. Jim Schooley, the best officer.
The competition pushes soldiers to their limits with tests of their knowledge and their mental and physical endurance.
"I am here to show my unit that mechanics can do the same thing as all these infantry guys and combat arms guys," said Pfc. Jarrett Fastert, a wheeled-vehicle mechanic and Rock Rapids, Iowa, native from the 66th Military Intelligence Brigade, Information Security Command. "I wanted to push myself (and) see what I was capable of."
Another competitor from Iowa was excited to compete for the first time and make it past the battalion and brigade level.
"I think this is a great opportunity to get a bunch of training events I wouldn't necessarily get with my company due to the different cross-training we do out here," said 2nd Lt. David Pinter, a company construction officer with the 18th Military Police Brigade, 21st Theater Support Command.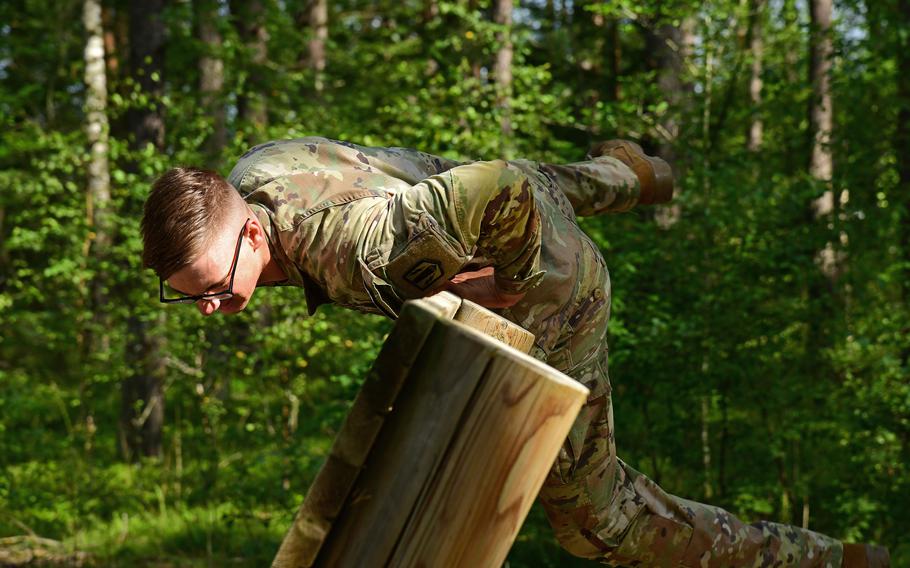 The competition lasted nine to 12 hours a day for five days, and the award ceremony was Friday.
After a combat fitness test and weigh-in the first day, soldiers embarked on the slate of events. They took a written test and vied for supremacy in tasks including grenade throwing, weapons assembly and aiding a helicopter medical evacuation.
Lewis and Grafmuller will go to Fort Lee, Va., where they will represent U.S. Army Europe and Africa, and compete against other winners in the Armywide Best Warrior contest for soldiers and NCOs.