41st Field Artillery Brigade families take in a rocket show dedicated to them
by
Immanuel Johnson
Stars and Stripes
August 5, 2021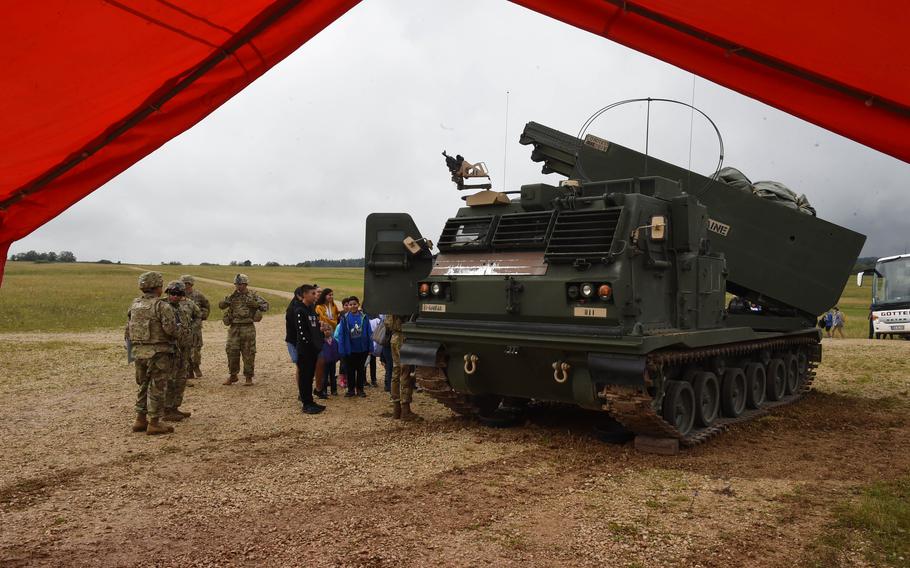 GRAFENWOEHR, Germany — Army training became a family affair Thursday with the return of a favorite event after a two-year hiatus. 
The 41st Field Artillery Brigade held its first family day since 2019 at Grafenwoehr Training Area, the largest U.S. range in Europe.
Roughly 80 family members of soldiers who attended were eager for the show, which featured M270 Multiple Launch Rocket Systems and tactical vehicles, both on display and in action. The brigade's 1st Battalion, 6th Field Artillery Regiment did the shooting.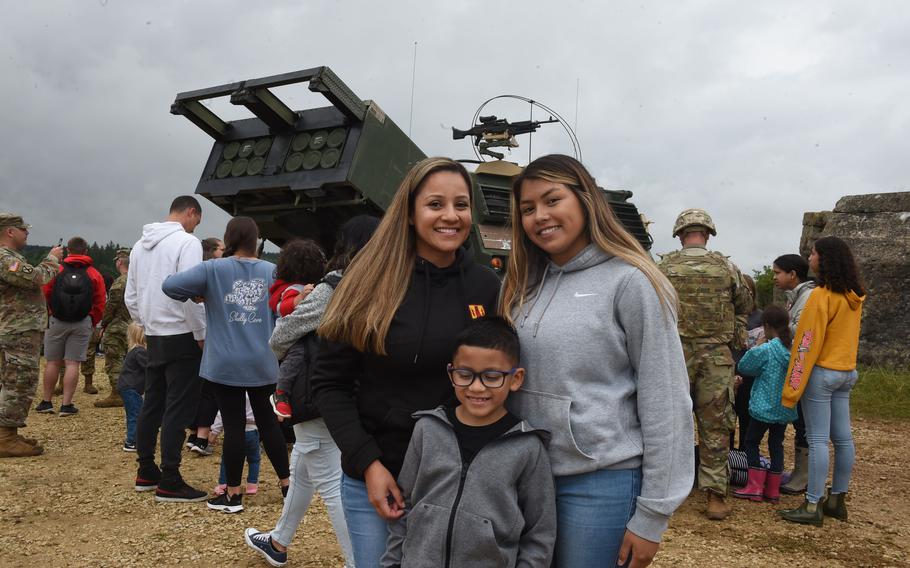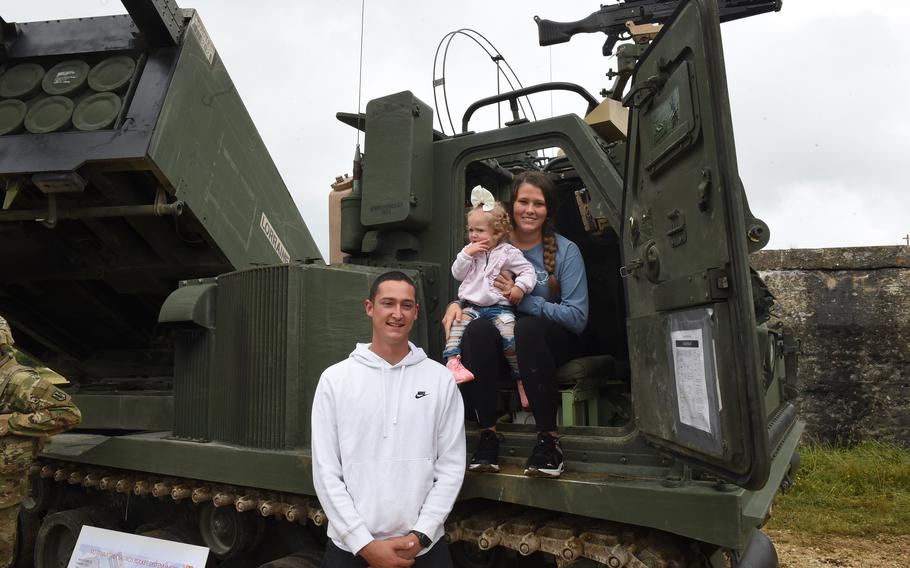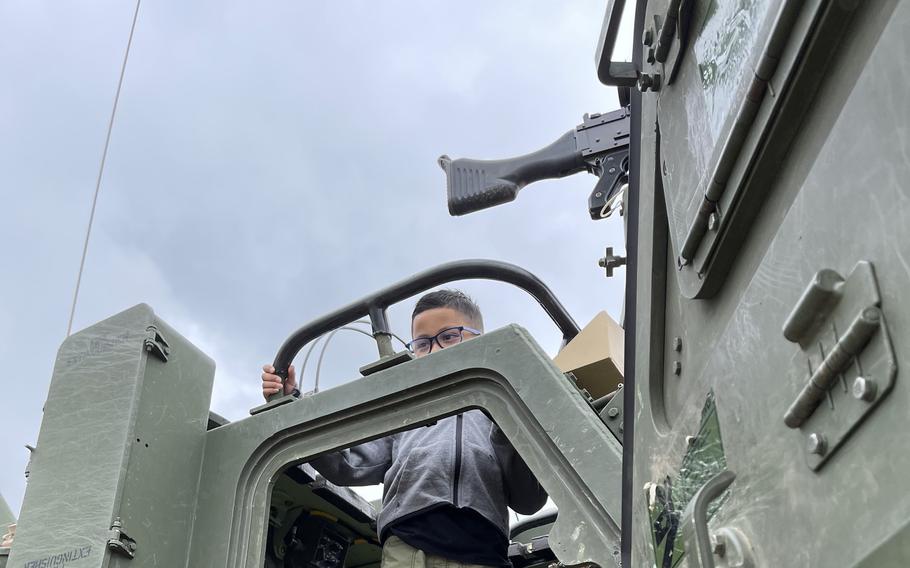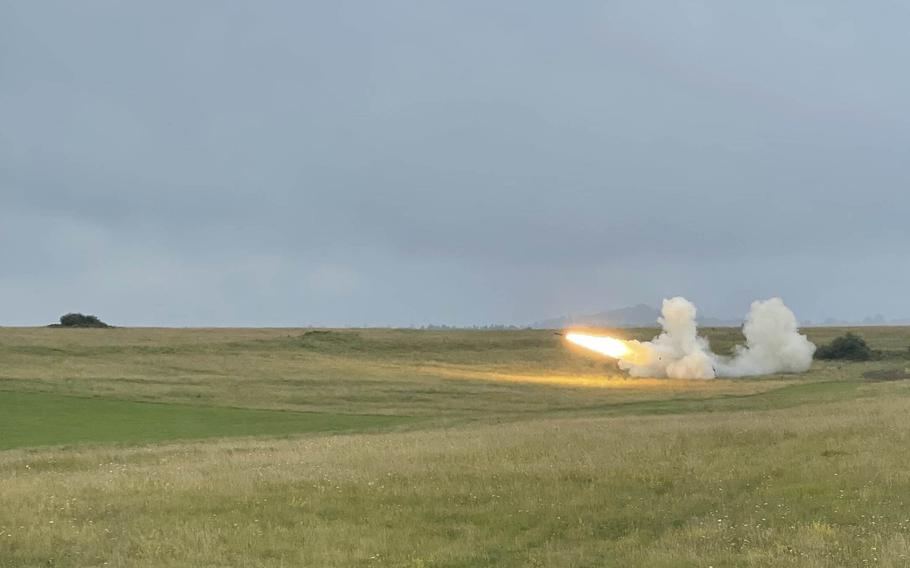 "I think this is a good opportunity for my kids so they can see what mommy does during the week," said Sgt. Monica Salazar, of the 41st FAB. 
Her 7-year-old son, Rafael, has always wanted to ride a tank, and he smiled when he heard that rockets were going to be fired. 
Maj. Joe Bush, the unit spokesman, said family day is now called Molly Pitcher Day, in honor of an American Revolution artilleryman's wife who brought water to thirsty soldiers. 
"When her husband collapsed due to fatigue, she picked up his position and kept the gun firing," Bush said. "In many ways, our wives, husbands and families who help shoulder the burdens of military life are like that." 
Gasps and cheers went up from the delighted crowd as the rockets soared into the air. 
Col. Daniel Miller, the brigade commander, brought his 8-year-old daughter. She was a first-timer at the event. 
"I have been doing MLRS operations for the vast majority of my career, but my family has not been able to see it," Miller said. "When you see it, it also has that emotional impact. Who doesn't get excited watching a rocket go boom?"