Fires Shock artillery drills end in the Arctic as US Army launches rockets in Norway
by
Immanuel Johnson 
Stars and Stripes
June 11, 2021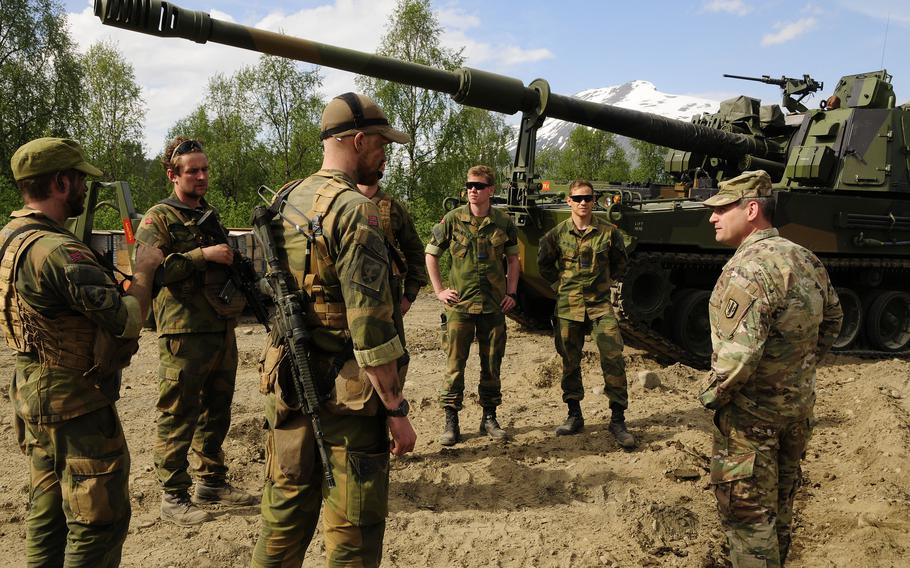 GRAFENWOEHR, Germany —The U.S. Army's only long-range artillery brigade in Europe fired its rockets this week in the Arctic region, marking a first for a unit that has been tested in a new series of drills stretching from the High North to Africa.
The 41st Field Artillery Brigade marked the end of its Fires Shock exercises with a live-fire event in Setermoen, Norway, where it combined forces Thursday with its Norwegian counterparts.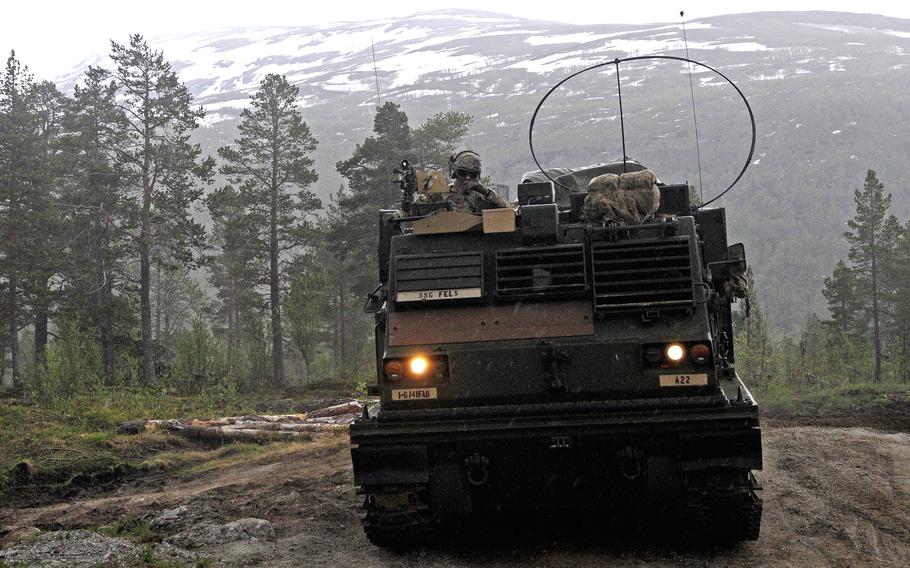 The exercise was the farthest north the brigade, based in Grafenwoehr, has operated since being reactivated in 2019. It was also the first time in more than 25 years that the U.S. Army had conducted a Multiple Launch Rocket System live-fire in Norway.
"This type of training in the Arctic increases the Army's ability to operate in extreme cold-weather, mountainous and high latitude environments and supports the Army's Arctic strategy," U.S. Army Europe and Africa said in a statement.
The Arctic has emerged as a larger priority for the Pentagon amid concerns about Russia's escalating military presence. The Army released a strategy document in March that called for specially equipped and trained brigades in the Arctic "given increasing levels of great power competitor activities" in the region.
"This will be the first time we have conducted an MLRS live fire this far north, but in accordance with the Army's Arctic Strategy I doubt it will be the last," brigade commander Col. Daniel Miller said in a statement.
For USAREUR-AF, the exercise was the culmination of a more than monthlong effort that has showcased the 41st's FAB's range across Europe. Fires Shock has sent its artillerymen on missions to the Baltics, Black Sea region, Germany and northern Africa.
In Norway, U.S. soldiers worked with Norwegian forces and Marines based out of Camp Lejeune, N.C. The brigade also coordinated with Norwegian F-16s to conduct precision targeting.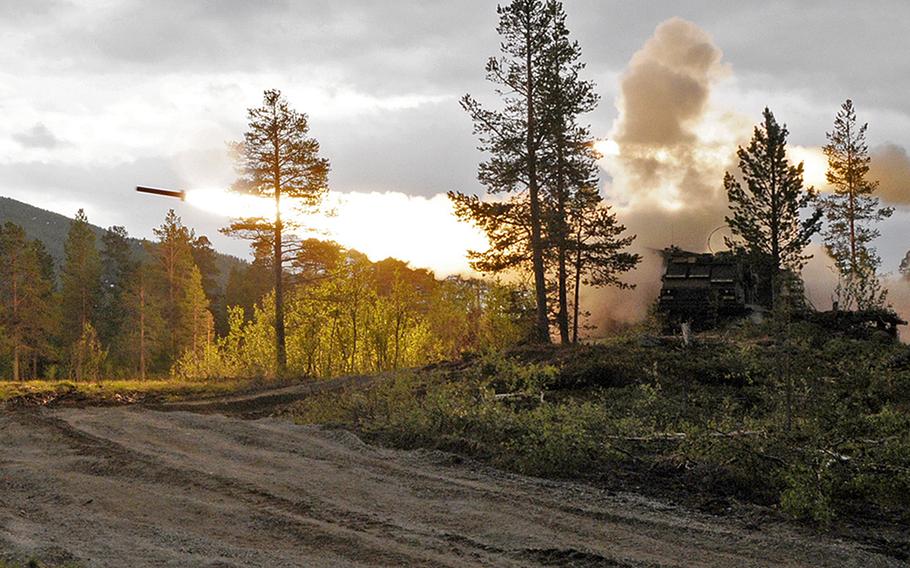 "In the past month and a half our 41st FAB Soldiers have bounced all across Europe and into Africa conducting long-range precision fires missions," Miller said in the statement. "Throughout the Fires Shock exercises, we have proved our ability to expertly plan, deploy and execute multiple missions simultaneously across the globe at the time and place of our choosing."