Air Force jumps into hypersonic missile fray with contract totaling nearly $1B
By
Stars and Stripes
September 23, 2022
---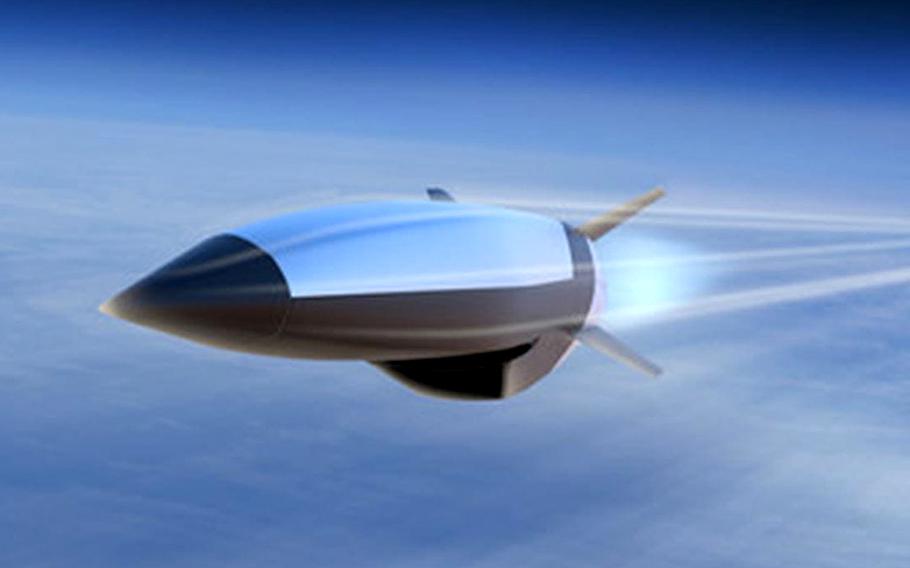 The Air Force awarded a nearly $1 billion contract for development of a new hypersonic missile system that could be fielded within five years, the service said Thursday.
Raytheon will be tasked with developing prototypes for a hypersonic attack cruise missile, which is an air-launched weapon designed to be used against high-value targets, the Air Force said. It is being developed in tandem with Australia's air force.
The total value of the contract is $985 million.
Air Force Chief of Staff Gen. CQ Brown Jr. said the initiative showcases the importance of developing and integrating capabilities with key allies.
The system will give commanders more "tactical flexibility" in using fighter aircraft against high-value, time-sensitive targets while keeping bombers in reserve for other targets.
Hypersonic weapons systems have become a priority for the Pentagon, given recent technological advances by both Russia and China in the development of such systems.
The hypersonic attack cruise missile uses high vehicle speed to forcibly compress incoming air before combustion, which enables sustained flight at speeds of Mach 5 or greater, Raytheon said in a statement Thursday.
An advantage of hypersonic systems is their ability to maneuver at high speeds, making them harder to shoot down.
---
---
---
---