Airman charged in April insider attack at US base in Syria
By
Stars and Stripes
August 4, 2022
---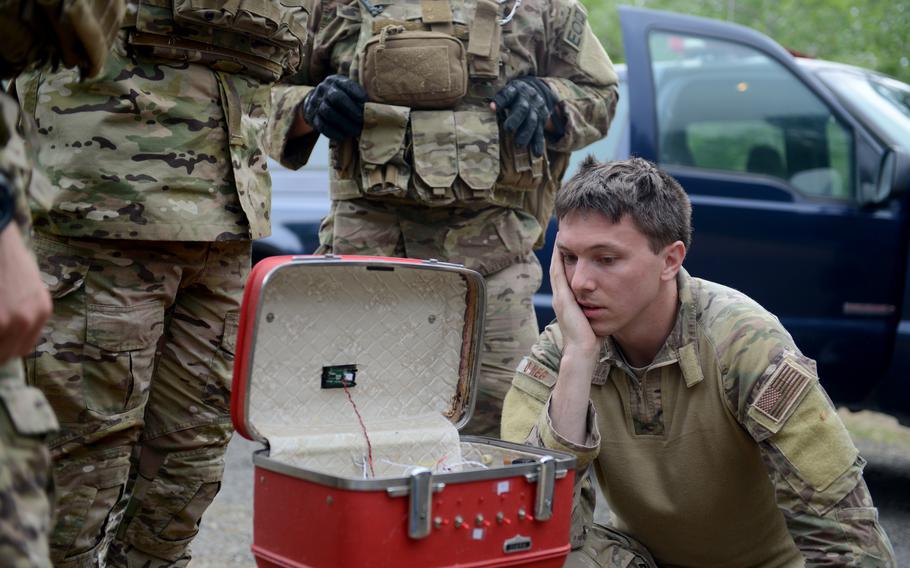 WASHINGTON — An airman has been charged with six crimes in connection with an explosives attack in April that wounded four service members on a U.S. military base in Syria, the Air Force said Thursday.
Tech. Sgt. David D. Dezwaan Jr. faces charges of aggravated assault, dereliction of duty, destroying military property, reckless endangerment, access of a government computer with an unauthorized purpose and obtaining classified information in the alleged insider attack, Air Force spokeswoman Ann Stefanek said.
The charges stem from an investigation into an April 7 bombing that took place at the base known as Green Village, which is east of the Euphrates River in Syria and adjacent to major oil fields.
Four U.S. troops received "minor" injuries that included "possible traumatic brain injuries," U.S. officials said at the time.
Dezwaan was arrested June 16 when his commander made the decision to place him in pretrial confinement after reviewing the results of an investigation by the Army Criminal Investigation Division and the Air Force Office of Special Investigations, Stefanek said at the time.
Though indirect fire was initially blamed for the incident, investigators later found evidence that suggested someone had deliberately placed explosive material in an ammunition storage room and a shower area, according to an April 15 statement by Combined Joint Task Force — Operation Inherent Resolve.
Dezwaan's preliminary hearing is scheduled for Aug. 23 at Hill Air Force Base in Utah, Stefanek said.
Several hundred U.S. and coalition forces are stationed at Green Village as they train local forces to fight remnants of the Islamic State terrorist group, according to the Pentagon.
Operation Inherent Resolve is a U.S.-led international coalition under U.S. Central Command that targets ISIS, primarily in Iraq and Syria.
Dezwaan joined the Air Force in October 2007 and is attached to the 775th Civil Engineer Squadron at Hill AFB. He has been awarded the Joint Service Achievement Medal, the Navy Achievement Medal, the Air Force Achievement Medal and the Army Commendation Medal, according to Stefanek.
---
---
---
---