New information on blast that injured four US service members in Syria points to insider attack
By
Stars and Stripes
April 15, 2022
---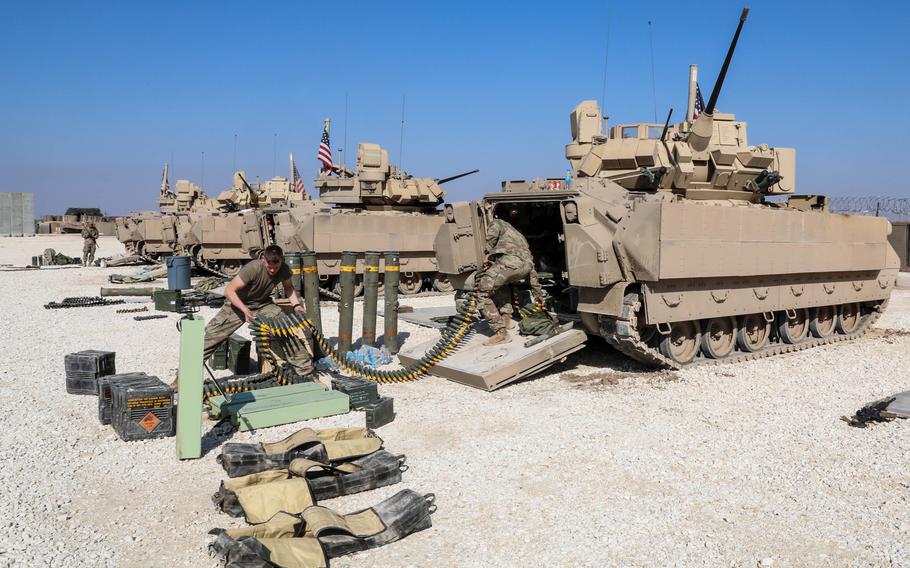 An explosion last week that wounded four U.S. service members in Syria came from explosive charges placed inside the base and not from a rocket or mortar attack, military officials said.
New information suggests that someone deliberately placed the explosive material in an ammunition storage room and a shower area, a statement by Combined Joint Task Force–Inherent Resolve officials said Thursday.
The U.S. previously blamed indirect fire for an early morning attack on April 7 that targeted a small base known as Green Village, which sits east of the Euphrates River and is adjacent to major oil fields.
The attack remains under investigation and the culprits have not been identified, the statement said.
The injuries to the four U.S. service members were described as minor and included "possible traumatic brain injuries," U.S. officials said at the time.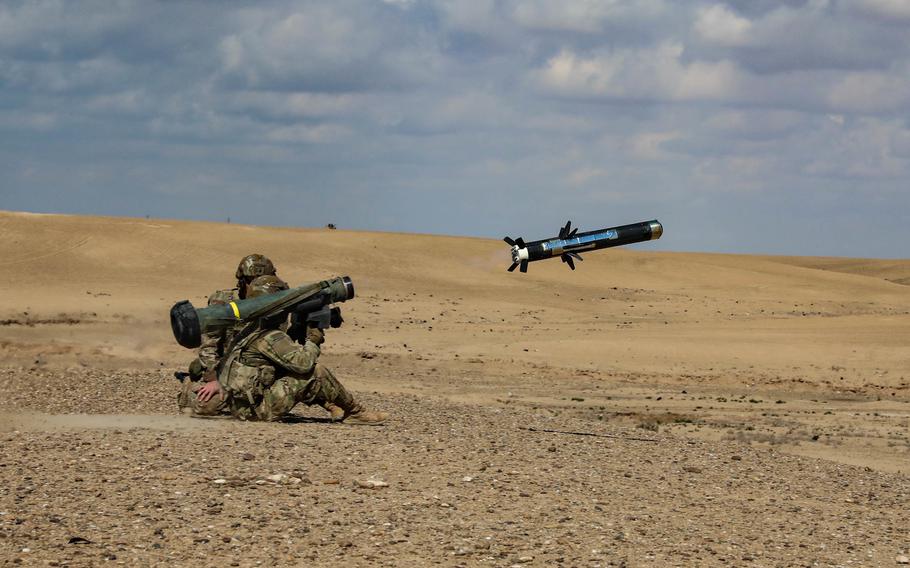 The service members were cleared to return to Green Village on Wednesday, a statement Friday by the coalition said. They will ramp up their activities over the next week as part of a "progressive return to duty," the statement said.
Several hundred U.S. and coalition forces are stationed at Green Village as they train local forces to fight remnants of the Islamic State.
They are part of a contingent of about 1,000 American troops still in Syria and 2,500 counterparts stationed in neighboring Iraq.
In recent years, Green Village and other bases in the two countries have experienced rocket and mortar attacks, which have been attributed to Iran-backed militia groups that oppose the presence of American forces and their partners.
Also in Syria, Israel fired several missiles shortly before midnight Thursday toward Syrian military positions about 300 miles west of Green VIllage, near Damascus, The Associated Press reported Friday.
The attack caused material damage, the report said, citing Syrian state media.
There was no comment from the Israeli military, which has staged hundreds of strikes on targets inside government-controlled Syria over the years but rarely acknowledges or discusses such operations, the AP report said.
---
---
---
---