Air Force confirms two more Patriot Express dog deaths
By
Stars and Stripes
July 15, 2022
---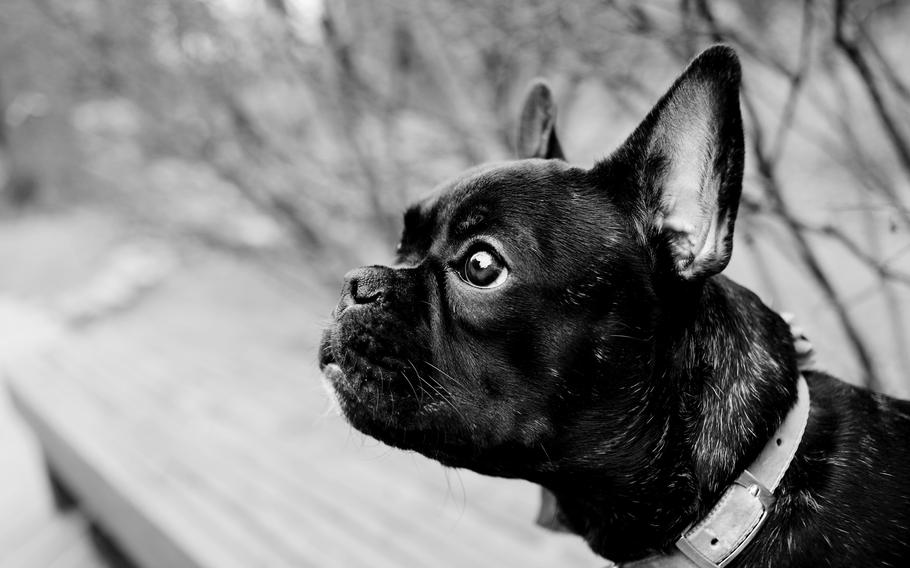 YOKOTA AIR BASE, Japan — The Air Force has expressed condolences a second time for the death of a family dog at a military passenger terminal in the Pacific.
A transportation specialist discovered a French bulldog dead in its travel crate Thursday at the Kadena Air Base terminal on Okinawa, Col. Damien Pickart, a spokesman for Air Mobility Command told Stars and Stripes by email Friday.
"Overnight Air Mobility Command leadership learned of a new pet death on an AMC Patriot Express mission," the command said in a post Friday on its official Facebook page. "We extend our deepest condolences to the family."
The dog is the fourth family pet found dead in connection with a Patriot Express flight in the Pacific since June 5. The July 1 death of a Pomeranian mix prompted the command to express condolences and make a series of changes to ensure its passengers' pets are handled safely during flights in the summer heat.
The Air Force general in charge of Air Mobility Command wrote an "alert" Friday to say he ordered a review of "every aspect of Patriot Express pet travel" following the deaths of three dogs in the past two weeks.
"As a pet owner with five overseas tours, I'm intimately aware of the risk, expense, and extreme concern when it comes to these important members of our families," wrote Gen. Michael Minihan.
Air Mobility Command acknowledged two dogs had died since July 1 and mentioned a third found dead June 5. Minihan's mention of a third since July 1 adds up to four dogs since June 5.
"We will hold ourselves accountable to a high standard and will positively influence every service agency involved in the pet movement enterprise," he wrote.
However, pet owners must consider the risks involved in their pets' air travel, Minihan said.
"It is imperative you understand that the process we are improving cannot completely mitigate risks associated with certain health, breed, and sedation challenges," he wrote.
In the bulldog's case, its owners were traveling from Kadena to Seattle-Tacoma International Airport aboard the Patriot Express, Pickart said. The Patriot Express is a government-contracted air service between the U.S. and its overseas military bases. It flies to passenger terminals administered by Air Mobility Command.
The bulldog was inside an air-conditioned terminal area while being processed for travel, except for 10 minutes while the crates were loaded aboard the aircraft, the command said Friday. The Patriot Express is typically a civilian aircraft like a Boeing 777, 767 or 747.
During the loading process, the specialist noticed the dog was not breathing, then unloaded the crate and notified the on-call veterinarian, Pickart said.
"The 733rd Air Mobility Squadron immediately notified and comforted the family and assured them the pet's remains would be delivered to them at their final destination," he said.
The French bulldog is a snub-nosed breed that Air Mobility Command considers a high-risk for air travel.
"Besides the heat and stress of air travel, there have been commonalities amongst some of the recent fatalities that you need to be aware of now," said Mininhan's statement on the command website. "Pet health, age, breed, and sedation appear to be factors."
The command also expressed condolences on its Facebook page Wednesday for Kolbie, a Pomeranian mix found dead July 1 aboard the Patriot Express during a layover at Marine Corps Air Station Iwakuni, Japan, after a flight from Seattle.
That dog died of heat stroke, according to his owners, Amber Marie and Gunnery Sgt. Christopher Panko. Amber Panko in a Facebook post said she gave Kolbie a prescription sleep aid, trazadone, approved for dogs before the flight left Seattle.
"Gen. Mike Minihan, Air Mobility Command commander, and the commander of the 730th Air Mobility Squadron, personally reached out to the Panko family to extend their condolences at the loss of Kolbie, get additional details on what occurred, and assure them that all measures are being taken to ensure AMC Patriot Express missions are as safe as possible for families traveling with pets," said Wednesday's post.
A pug, also a snub-nosed dog, died June 5 on a Patriot Express flight from Andersen Air Force Base, Guam, to Joint Base Elmendorf-Richardson, Alaska, a passenger on that flight, Julie Barker, told Stars and Stripes on Wednesday.
Air Mobility Command referred to that incident in its Facebook post Friday but offered no further details.
It said that of 46,000 service members' pets carried by the command since 2017, only 16 have died during the process and 14 of those were snub-nosed breeds.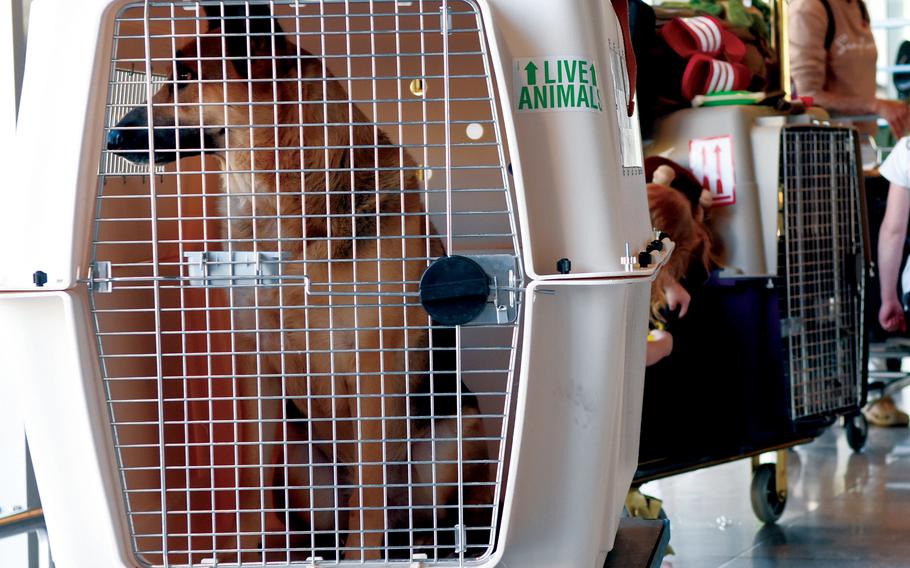 ---
---
---
---