New commander named to leadership post for airmen in Europe, Africa
By
Stars and Stripes
June 9, 2022
---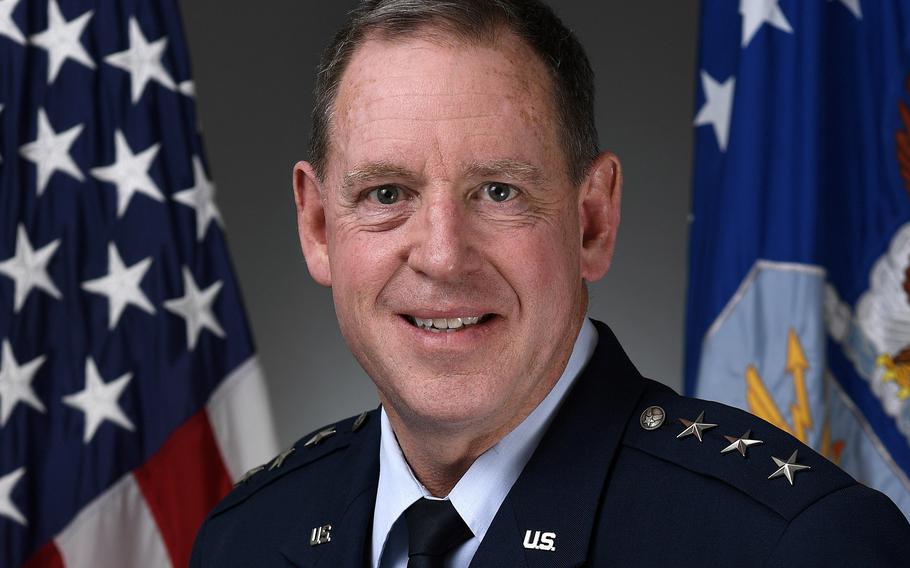 Lt. Gen. James B. Hecker has been nominated to lead U.S. Air Forces in Europe-Air Forces Africa and be promoted to general, the Pentagon announced Wednesday.
He currently serves as commander and president of Air University, Air Education and Training Command, at Maxwell Air Force Base in Alabama.
If his nomination is approved by Congress, Hecker would succeed Gen. Jeffrey Harrigian, who's been in charge of USAFE-AFAFRICA for more than three years.
No date for a change of command ceremony has been announced, but one is expected to take place before the end of the month, a USAFE-AFAFRICA spokesman said Thursday.
An experienced combat pilot and Air Force Academy graduate, Hecker has more than 3,600 hours flying various aircraft, including the F-15C Eagle, F-22 Raptor, MQ-1B Predator, HH-60 Pave Hawk, C-208 Caravan and the T-38C Talon, according to his official Air Force biography.
The Pentagon also announced two other nominations: Air Force Gen. Anthony J. Cotton to be commander of U.S. Strategic Command at Offutt Air Force Base in Nebraska, and Air Force Lt. Gen. Tony D. Bauernfeind as commander of Air Force Special Operations Command at Hurlburt Field in Florida.
Cotton is currently the commander of Air Force Global Strike Command at Louisiana's Barksdale Air Force Base. Bauernfeind is the vice commander of U.S. Special Operations Command at the Pentagon.
---
---
---
---