Unexpected delivery: Al Udeid Air Base clinic improvised care for 9 evacuee newborns
by
Chad Garland
Stars and Stripes
September 2, 2021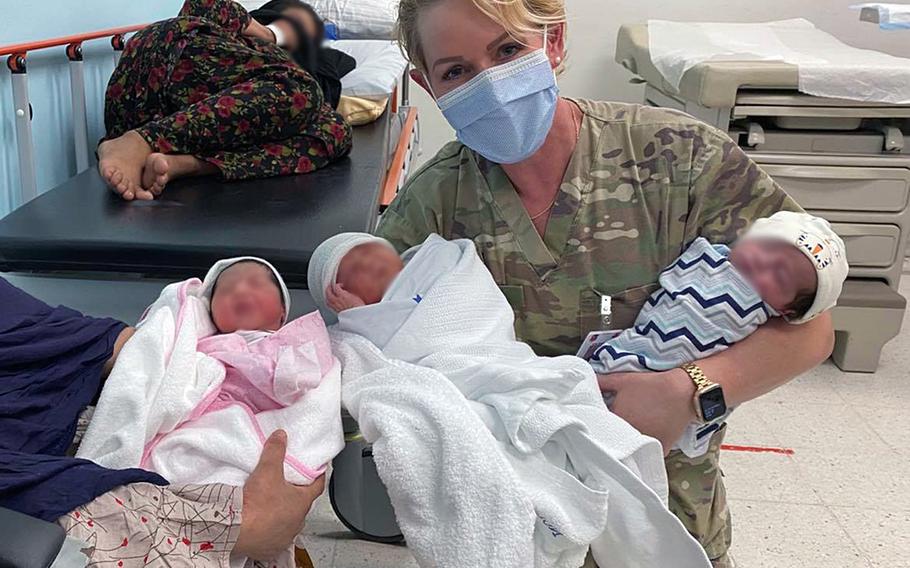 Nine babies have been born at the expeditionary medical clinic at Al Udeid Air Base in Qatar since the base became a main stopover for evacuees leaving Afghanistan last month, even though the clinic was not set up for infants.
The 379th Expeditionary Medical Group's patient population increased tenfold overnight the first day of the evacuation, according to an Air Force statement Thursday that cited chief medical officer Dr. Elaina Wild, an Air Force major.
Wild, a family medicine doctor back home, helped deliver the nine healthy babies, she said. The mothers are also doing well, she said.
"My faith in humanity is challenged every day by seeing the people we have to treat and the injuries they're sustaining," Wild said. "But it's restored every time I see what our medics and our people on the front lines are doing to save the lives of the evacuees."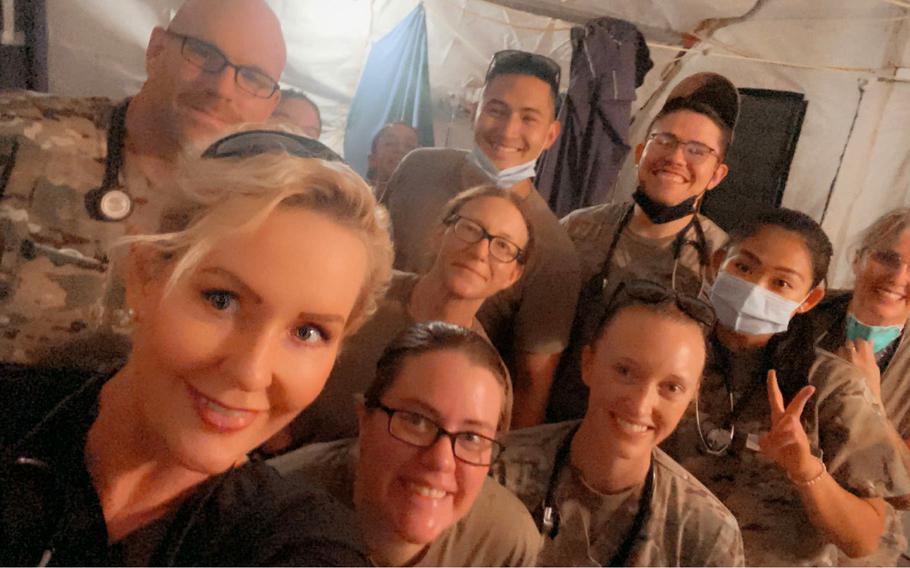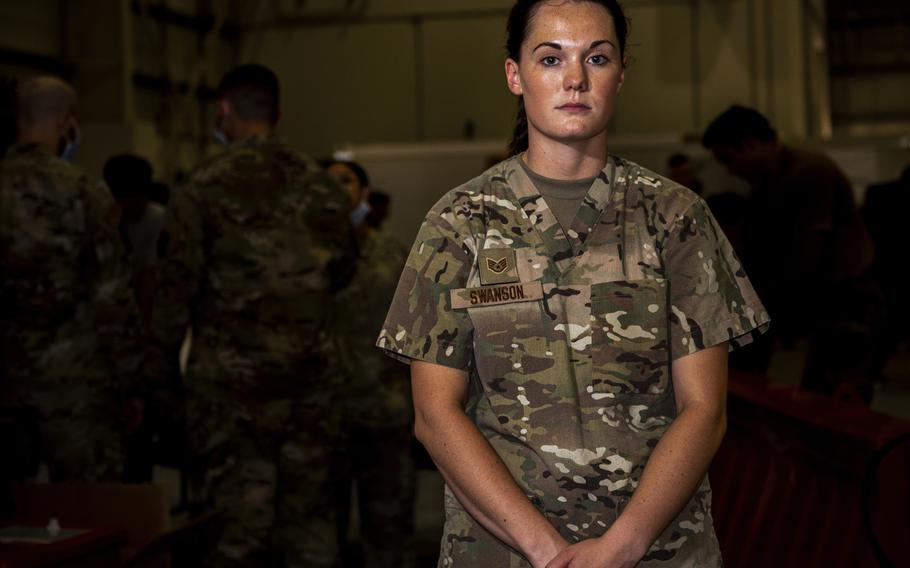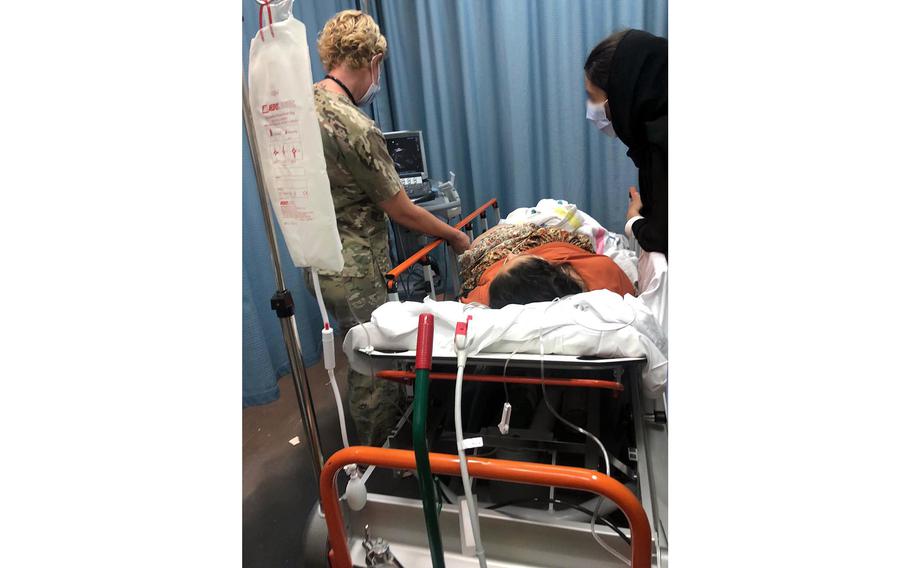 The clinic team, which is made up largely of reservists, has had to improvise supplies and draw on the knowledge they bring from civilian jobs that Wild said were "extremely useful."
"It's interesting how the universe works," she said. "The group of people that are here right now are exactly the group of people that we needed when this hit."
Some work as optometrists or physical therapists in the service but are emergency medical technicians or labor and delivery nurses outside the military, the statement said.
Wild said members of the 379th EMDG sacrificed sleep, skipped meals to give to patients and gave cold children the clothes off their backs.
Over 55,000 evacuees had been brought to the base as of Wednesday, with a single-day record of more than 17,500 housed on base, said a U.S. government official who spoke on condition of anonymity to discuss the matter with Stars and Stripes. Most had already departed, the official said.
A large number of evacuees have needed medical treatment, officials said in Thursday's statement. Among them were a woman who was in labor when her plane landed, a patient suffering complications from diabetes and people with open wounds.
Some children under 10 arrived last week with wounds from apparent rubber bullets, said a base resident, though it wasn't clear who shot them. The resident, who was not authorized to speak to the media, declined to be named.
One medical concern for base residents was the potential for a coronavirus outbreak amid the evacuation, leading officials to institute screening tests for those assisting and installation-wide mandatory mask wear, regardless of vaccination status, the government official said.
For Staff Sgt. Abigail Swanson, a medical technician assigned to the 379th Expeditionary Medical Operations Squadron, the operation was a chance to do the job she wanted when she signed up.
"This is what the Air Force trained me to do," Swanson, a member of the North Dakota Air National Guard, said in a service statement. "I am happy that I can help and use my skills in a situation like this."