Wright-Patterson moves to health protection condition Charlie
by
Thomas Gnau
Dayton Daily News
September 1, 2021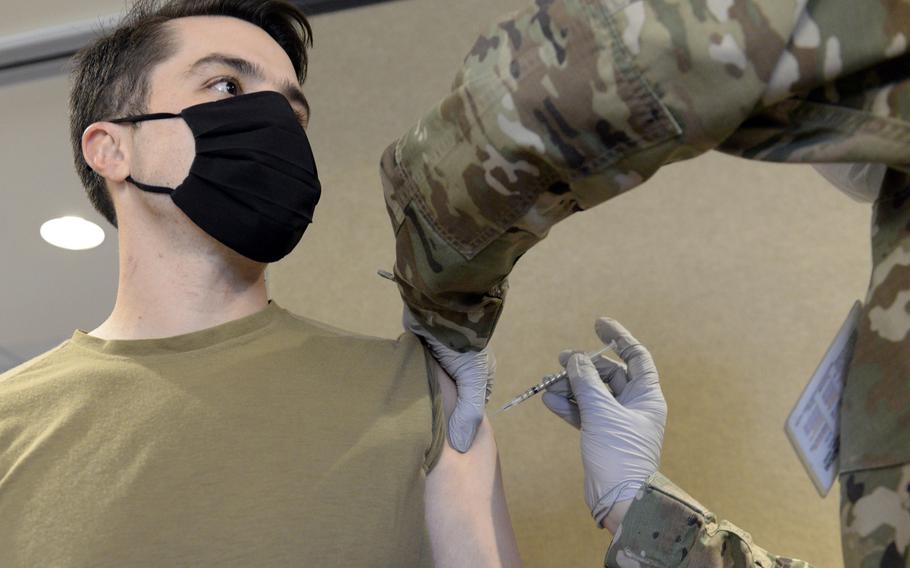 DAYTON, Ohio (Tribune News Service) — On Wednesday afternoon, Wright-Patterson Air Force Base moved to health protection condition (HPCON) Charlie, a stiffer regimen of conditions and requirements to guard against COVID-19.
Last Friday, Col. Patrick Miller, Wright-Patterson's installation commander, declared a public health emergency amid the rising number of COVID-19 cases.
Miller warned then that "We are on a path for HPCON Charlie."
He's scheduled to discuss the matter at 4:30 p.m. today in a Facebook meeting at https://www.facebook.com/WPAFB.
The military base follows Department of Defense regulations, shifting to different "health protection conditions" when local COVID numbers warrant it.
On Aug. 4, the base restored HPCON Bravo in the first week of August, just two months after a lull in cases had allowed the base to establish HPCON Alpha. The move to bravo was an acknowledgement of the Delta variant's deepening impact.
Then, on Aug. 18, the base moved to HPCON Bravo-Plus, a status pushing occupancy at the base to 40% of its typical working population, down from 50%.
Pre-pandemic, about 30,000 people went to work at Wright-Patterson every day, most of them driving on base from surrounding communities.
(c)2021 the Dayton Daily News (Dayton, Ohio)
Visit the Dayton Daily News (Dayton, Ohio) at www.daytondailynews.com
Distributed by Tribune Content Agency, LLC.
---
---
---