Wright-Patterson enters HPCON Bravo, citing delta variant
by
Thomas Gnau
Dayton Daily News
August 4, 2021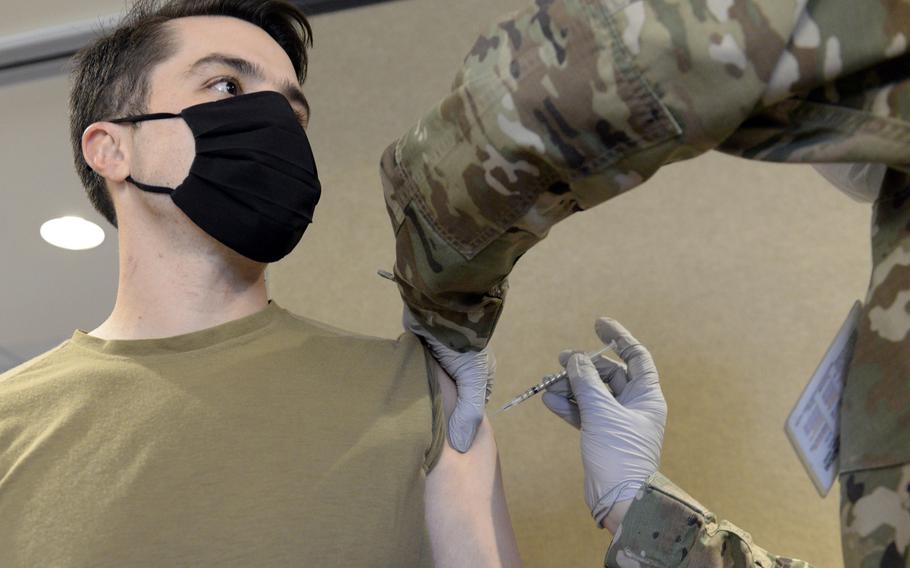 DAYTON, Ohio (Tribune News Service) — As of noon Wednesday, Wright-Patterson Air Force Base returned to health protection condition Bravo, representing heightened awareness of the continuing COVID pandemic.
It's a step away from health protection condition Alpha, to which the base had shifted in early June. Alpha was a step closer to the day when more workers would once again populate the state's largest single-site employer. The base was in alpha for about two months.
Most base workers have been working remotely since the spring of 2020, with base leaders gradually allowing more workers to return in the months since.
The transition to Bravo is "a function of the elevated risk caused by the Delta variant, specifically (its) high transmissibility," the base said Wednesday.
Installation Commander Col. Patrick Miller is scheduled to address the issue today at a 4:30 p.m. Facebook town hall.
The Department of Defense has protocols for public health emergencies, known as health protection conditions. Commanders review and update these conditions — sometimes called HPCONs — based on risk levels within a local community
Masks and face coverings were made mandatory indoors across the DOD late last month. Service members, federal employees and contractors, regardless of vaccination status, are expected to wear a mask while indoors on installations or other DOD- controlled facilities, the base and other installations said July 29.
Masks are not required in outdoor settings, regardless of vaccination status, for individuals who can safely maintain physical distancing. People actively working out in a gym setting, are also not required to wear a mask.
The updated DOD guidance is based on the Centers of Disease Control and Prevention community transmission classification for surrounding areas. As of late July, three of four counties surrounding the base — Miami, Greene and Montgomery — were considered "significant" in COVID transmission. Clark County was considered "moderate."
(c)2021 the Dayton Daily News (Dayton, Ohio)
Visit the Dayton Daily News (Dayton, Ohio) at www.daytondailynews.com
Distributed by Tribune Content Agency, LLC.