Merrill's Marauder and three-time recipient of Combat Infantry Badge dies at age 99
By
Stars and Stripes
May 24, 2022
---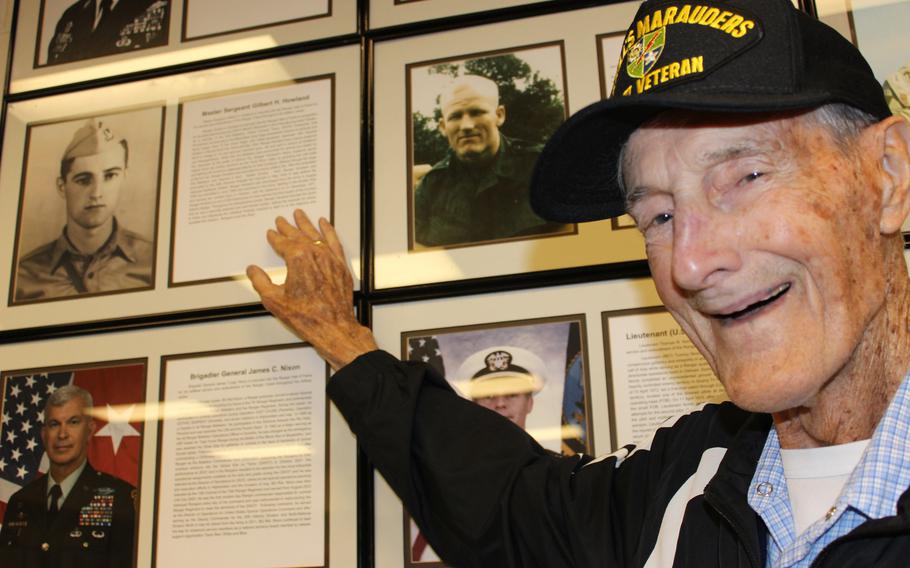 Gilbert Howland, who commanded a machine gun unit with the famed Merrill's Marauders in Burma during World War II and went on to earn Combat Infantry Badges in Korea and Vietnam, died Thursday in Hamilton, N.J. He was 99.
His death leaves only two living veterans out of the roughly 3,000 original Marauders, whose behind-the-lines exploits against Japanese occupiers in Burma earned the unit a Congressional Gold Medal that will be awarded during a ceremony on Wednesday.
He was the third Marauder veteran to die in less than a month.
Howland died of multiple medical complications at a hospital near the assisted-living facility in Trenton where he had lived the past four years, his son, Bob Howland, said Monday.
The veteran had remained quite vigorous until very recently, regularly playing golf, which was his greatest passion and pastime after retiring from the Army as a staff sergeant in 1971, his son said.
"People would ask him what his secret was for living into his 90s, and he'd say, "Drink six cups of black coffee a day and play golf,'" Bob Howland said.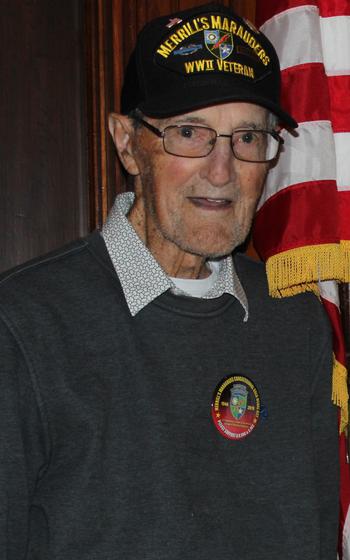 Gilbert Hartwell Howland was born April 12, 1923, in Waltham, Mass. After his parents divorced, Howland, then 7, and his younger brother were sent in 1931 to live at Hillside School for Boys in Marlborough, just outside Boston, his son said.
He lived at the school, which was essentially a working farm, for eight years until graduating at age 15.
"He came out of that environment with an independent spirit," Bob Howland said. "He was always pushing the envelope, so to speak."
He joined the Army in April 1941 at age 18 and was stationed for two years in Panama and Trinidad. During a stop in Puerto Rico while shipping home, he was recruited for what was described as a dangerous mission for which a high number of casualties were expected.
He, like others who volunteered on the spot, were eager to get "into the fight," Bob Howland recalled his father saying. He was shipped off to Burma, where he served in the Green Combat Team, 2nd Battalion, under Brig. Gen. Frank Merrill, the namesake of the Marauders.
"He was put in charge of a machine gun section, two .30-caliber machine guns, 16 men," his son said.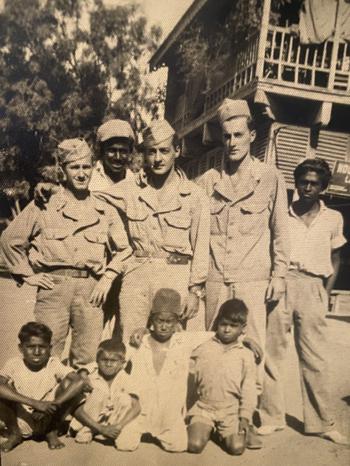 Gilbert Howland was wounded in the back with artillery shrapnel during the intense two-week battle of Nhpum ga, during which the Japanese surrounded the soldiers of 2nd Battalion who had dug into a ridge that became known as "Maggot Hill."
They were rescued by the 1st and 3rd Battalions on April 9, 1944, and Howland was evacuated to a hospital.
The Marauders went on to capture the Myitkyina airfield in northern Burma on May 17, 1944, by which time only a few hundred soldiers of the unit were still standing after staggering losses from disease, malnutrition, wounds and death.
With so few men available to defend the airfield from being retaken by the Japanese, Howland and other "walking wounded" were rounded up from the hospital and sent to the air strip soon after its capture,
Howland manned a machine gun there until he contracted malaria and was permanently taken off the front, his son said.
The Marauder, then 22, was discharged from the Army in late 1945, but at his mother's encouragement, Howland reenlisted in 1946 with the intent of making a career of it, his son said.
"He loved the Army," Howland said. "He was very task oriented, very get-the-job-done."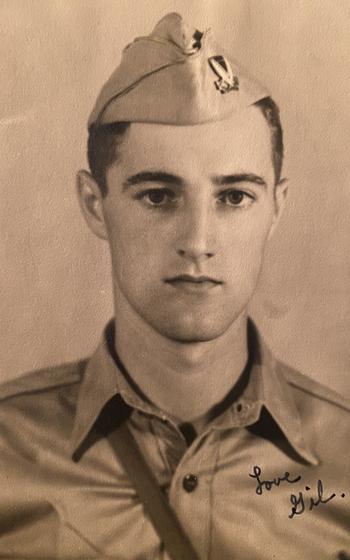 His career took him to the contentious Morgan Line near Trieste, Italy, in the years after World War II, then to Korea with the 17th Infantry Regiment, where he fought in the sector known as "Pork Chop Hill."
He did two combat tours to Vietnam in 1966-1967 and 1968-1969.
Howland was honored in 1984 at the National Infantry Museum at Fort Benning, Ga., as one of only 325 soldiers to have earned three Combat Infantryman Badges for having fought in World War II, the Korean War and the Vietnam War.
He was inducted into the Ranger Hall of Fame in Fort Benning in 2017. The Army Rangers trace their lineage back to Merrill's Marauders.
Howland's visitation is on June 2 at Buklad-Merlino Memorial Home in Yardville, N.J., followed by a funeral at Newtown Cemetery in Newtown, Pa.
---
---
---
---