With death of 99-year-old Wisconsin veteran, four Merrill's Marauders remain
By
Stars and Stripes
April 27, 2022
---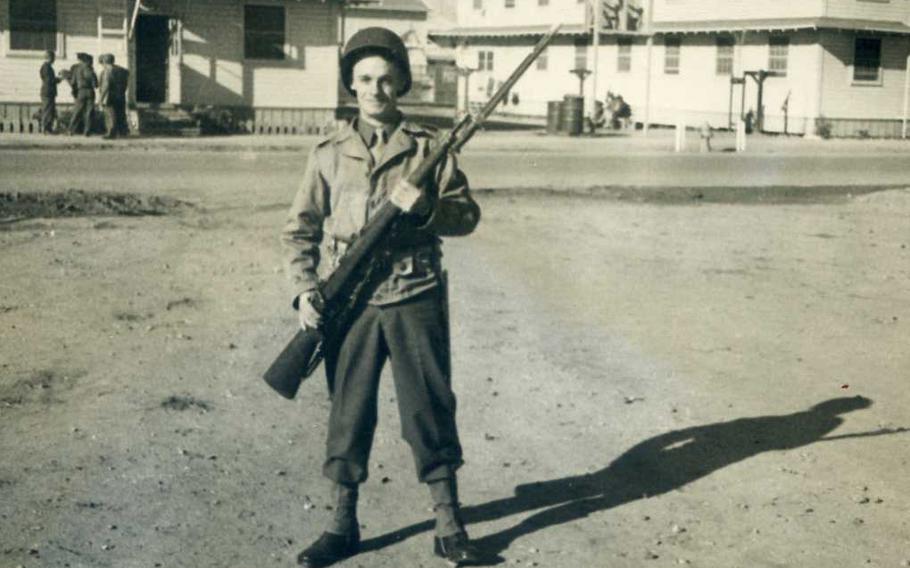 Raleigh Nayes, 99, died Thursday in Chippewa Falls, Wis., just one day after the Army veteran had received the Congressional Gold Medal for his role in fighting with the famed Merrill's Marauders in Burma during World War II.
"It was almost as if the Congressional Gold Medal award ceremony was his final goal," Jim Nayes, his eldest son, said Monday in a news release by Jonnie Melillo Clasen, who in recent years has served as an informal liaison for the aging group of Marauders.
With the death of Nayes, only four original members of Merrill's Marauders are living, said Clasen, whose late father was a member of the unit.
The Marauders' namesake was Brig. Gen. Frank Merrill, who led the Army unit as it fought behind Japanese lines in Burma during the war. The Army Rangers trace their lineage to the Marauders.
The unit's ultimate mission was to capture the Myitkyina airfield in northern Burma, which it did on May 17, 1944, but not before a 1,000-mile slog over the Himalayan foothills, through jungles and enemy resistance.
The soldiers were plagued by disease, parasites, exhaustion and malnutrition, winnowing their ranks from the original 3,000 to roughly 200 by the time they seized the airfield.
Last fall, Congress approved the Congressional Gold Medal for all the soldiers of the 5307th Composite Unit, as the Marauders were formally known, "in recognition of their bravery and outstanding service in the jungles of Burma during World War II."
Nayes was presented the Gold Medal on Wednesday by 1st Sgt. Daniel Ryan, a Ranger from Camp Frank D. Merrill in Dahlonega, Ga., while surrounded by family and friends at the Chippewa Manor nursing home, where he had been living for the past few years, Clasen said.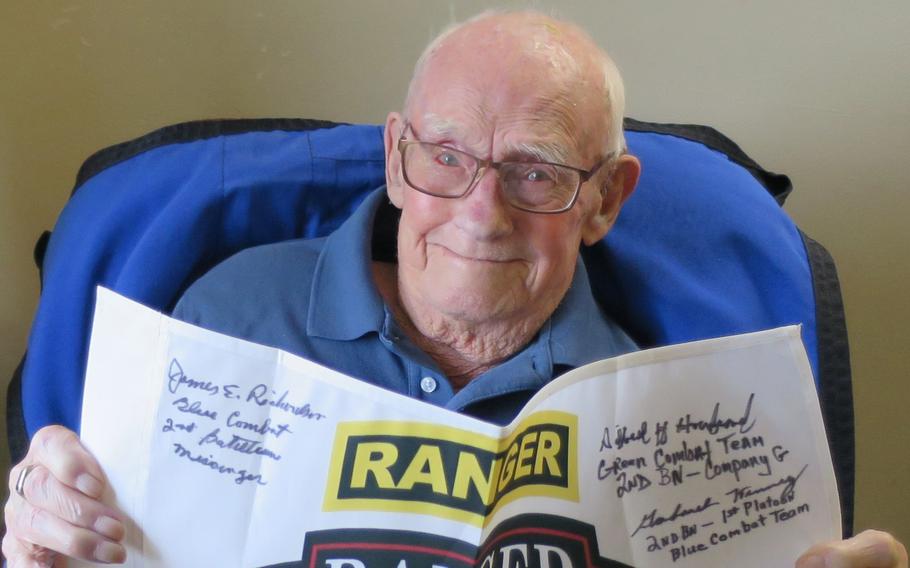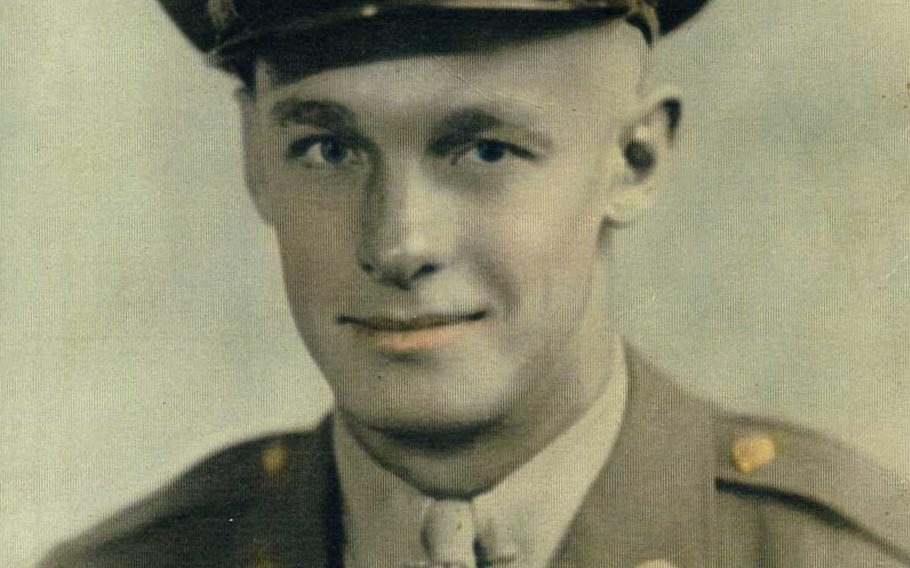 "That night he passed in his sleep, and we believe it is because he felt his mission here on earth was finished," the veteran's family said in his obituary.
"Raleigh was a man of few words with a huge heart, and he will be missed by all who knew him," the obituary said.
Nayes was born Sept. 8, 1922, in Cadott, Wisc., and raised on a dairy farm with seven brothers and one sister. He joined the Army in November 1942 and was told his unit would be tasked with guarding the U.S. Capitol, Nayes told the Chippewa Herald newspaper in 2016.
That did not appeal to the 20-year-old just off the farm, and he volunteered for more hazardous duty, serving on White Combat Team, 1st Battalion, which shipped out for Burma in late 1943, he told the newspaper.
"We've all heard the stories about how he would wake up in the jungle covered in leeches, which was the least of his troubles," his obituary states.
Nayes told his family of seeing snakes spanning the entire width of roads.
He was one of the handful of Marauders left standing and able to fight by the time the airfield had been taken.
"How did I survive? I don't know. Lucky, lucky, lucky," Nayes told the newspaper.
He was healthy enough to continue serving with the 475th Infantry, which became Mars Task Force, the successor unit to the Marauders, Clasen said.
He was shipped back to the U.S. in May 1945, and was stationed at Camp Fannin, Texas, until being discharged in October 1945.
He worked at paper and woolen mills in the Chippewa Falls area before retiring in 1987. He and his wife, Betty, were married for 74 years before her death last year.
Nayes will be buried Friday at Prairie View Cemetery in Chippewa Falls with military honors provided by the Army Rangers and the Chippewa Falls Patriot Council.
Three of the other remaining Marauders were presented their Congressional Gold Medals this month: Bob Passanisi, 97, in New York; Gilbert Howland, 99, in New Jersey; and Russell Hamler, 97, in Pennsylvania, Clasen said.
Gabriel Kinney, 101, who lives in Alabama, is slated to receive his on Friday, she said.
Videos of the five presentations will be part of the virtual Congressional Gold Medal ceremony on May 25 that will be hosted by House Speaker Nancy Pelosi's office and broadcast on C-Span, Clasen said.
---
---
---
---