Army veteran who survived Bataan Death March dies at 104
by
Lyn Riddle
The State
November 16, 2021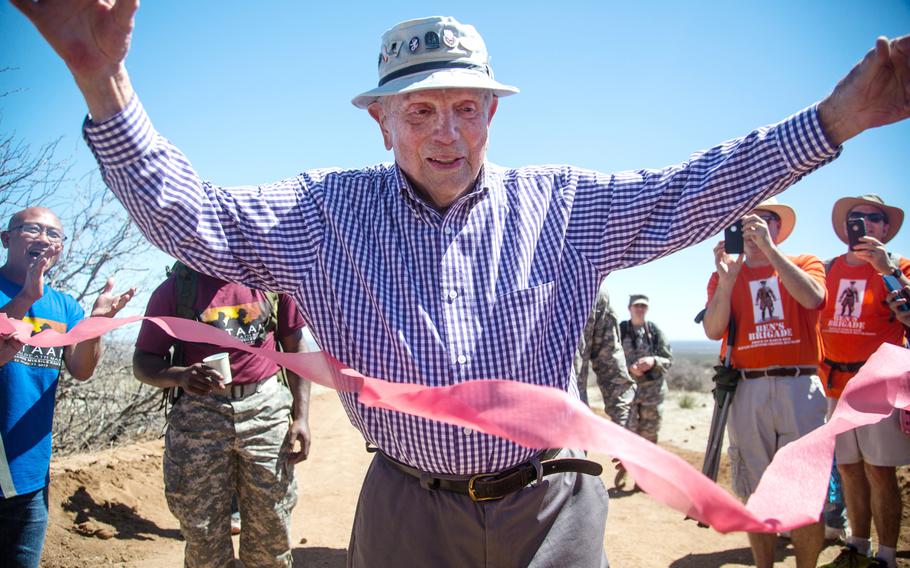 CLEMSON, S.C. (Tribune News Service) — A former Clemson University English professor who survived the Bataan Death March during World War II died Monday at age 104.
Retired Col. Ben Skardon died at his home in Clemson.
A native of Walterboro, Skardon was commissioned a second lieutenant in the Army after his graduation in 1938 from the then-all-male military Clemson College.
In 1942, Skardon and some 75,000 other American and Filipino troops were forced to march 65 miles to prison camps in what has become known as the Bataan Death March. It was hot, and the Japanese tortured their captives.
Thousands died.
Skardon was held along with 8,000 others at Cabanatuan. Disease, hunger and beatings led to the deaths of about 2,600 troops.
"The Japanese told us we were captives, not prisoners of war, and they'd treat us any way they wanted to," Skardon told Clemson World magazine. "So, we were treated like animals — worse than animals."
"Skardon fell deathly ill with malaria, beriberi and diarrhea," the magazine said. "Two fellow Clemson alumni, Henry Leitner '37 and Otis Morgan '38, kept him alive by spoon-feeding him, massaging his feet, and carrying him in their arms to and from the latrine. But it was Skardon's gold Clemson Ring — which he had managed to keep hidden — that saved his life."
Morgan traded the ring for food, saving Skardon's life. That story is told at every Clemson Ring Ceremony, Clemson World reported.
He was awarded two Silver Stars, three Bronze Stars and the Purple Heart.
Skardon also served in Korea and retired from the Army in 1962.
Skardon had recently received an honorary promotion to the rank of brigadier general, U.S. Rep. Jeff Duncan announced.
Skardon joined the English faculty at Clemson in 1964 and retired in 1985. In a news release, Clemson reported Skardon was the only survivor of the Bataan march to walk the eight miles of the annual Memorial Death March at White Sands Missile Range in New Mexico in 2006. He was 88.
Skardon and his wife, Sara "Betsy" Golden, were married 71 years. She died in 2019.
Funeral arrangements have not been announced.
(c)2021 The State (Columbia, S.C.)
Visit The State (Columbia, S.C.) at www.thestate.com
Distributed by Tribune Content Agency, LLC.
---
---
---