Michigan teen raises more than $140,000 for Vietnam veterans to visit DC
By
Stars and Stripes
June 19, 2022
---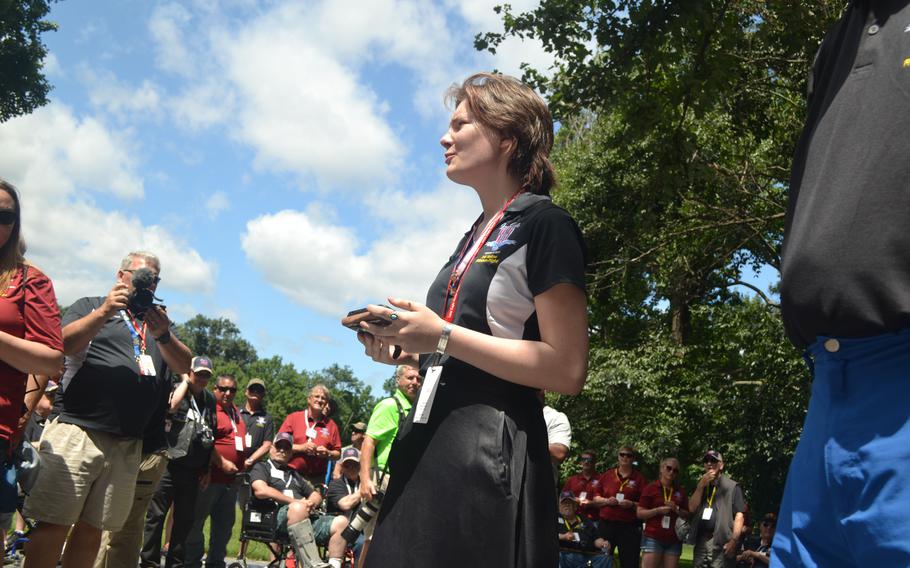 WASHINGTON — When Alice Kraatz was 8 years old, the grandfather of her brother's friend spoke to them about when he returned home from the war in Vietnam.
He said the first thing that he wanted was a steak dinner. However, someone spat in his face instead.
"As an 8-year-old, still, even today, I can't understand why anybody would do that," said Kraatz, now 17. "And so that prompted me — and my brother as well — to become really passionate about Vietnam veterans."
At 13, Kraatz reached out to the Honor Flight Network, an organization that flies veterans free of charge to visit memorials in Washington, D.C. She proposed an idea to have a trip only for Vietnam veterans and asked how much that would cost.
Bobbie Bradley, chief operating officer at Honor Flight Network, said the organization told her that the amount would be about $126,000.
"She went, 'Oh, well, if I raise, you know, 5, or $10,000, can I put 10 or 20 veterans on the flight?' And we said, 'Absolutely,' " Bradley said. "And she went on and raised more than $140,000 for this flight."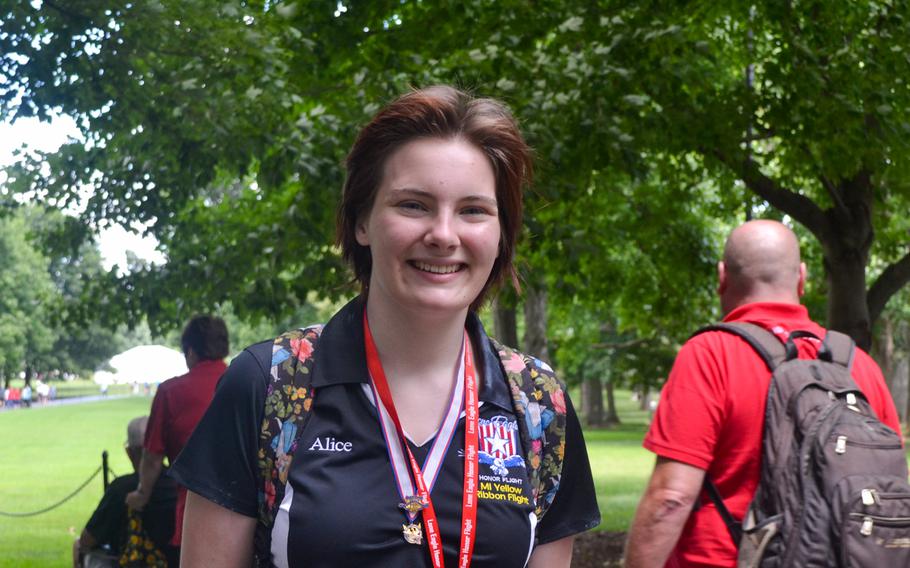 On Saturday, an Honor Flight from Michigan flew more than 80 Vietnam veterans to D.C., which included a ceremony at the Vietnam Veterans Memorial.
"It's an honor to be with all these veterans," Navy veteran Mike Goodpaster, 72, said at the ceremony. "It's a life-changing thing for me."
In 2019, Kraatz served a one-year term as the Michigan president of the Children of the American Revolution. She had also been involved with the Talons Out Honor Flight in Portage, Mich., since her family moved to the state when she was in the third grade.
"It sort of came naturally that my project should be to fund an Honor Flight solely for Vietnam veterans since I was so involved in both those things," she said.
At 14, Kraatz sold MIA/POW bracelets and recruited other youth organizations to be involved in her project by collecting bottles and cans, having yard sales and seeking sponsorships.
Bradley said Kraatz updated the Honor Flight Network after reaching her goal.
"There is a chapter in Michigan of [Children of the American Revolution] of 4- or 5- and 6-year-olds, and they raised $1,500, collecting bottles and cans at 10 cents a can," Bradley said. "That is an incredible accomplishment. And then you have the Boy Scouts that were out selling meat sticks. She pulled the youth together in an amazing way and they all had a piece in this. They've all celebrated this with her, so it just it's not just her while she's leading the charge. She's activating the youth across Michigan to support these veterans."
It took Kraatz about a year to raise all the money. The trip was dubbed "C.A.R. Yellow Ribbon Honor Flight," and was supposed to happen in 2020, but the coronavirus pandemic struck. As a result, it was not until Saturday that the trip took place.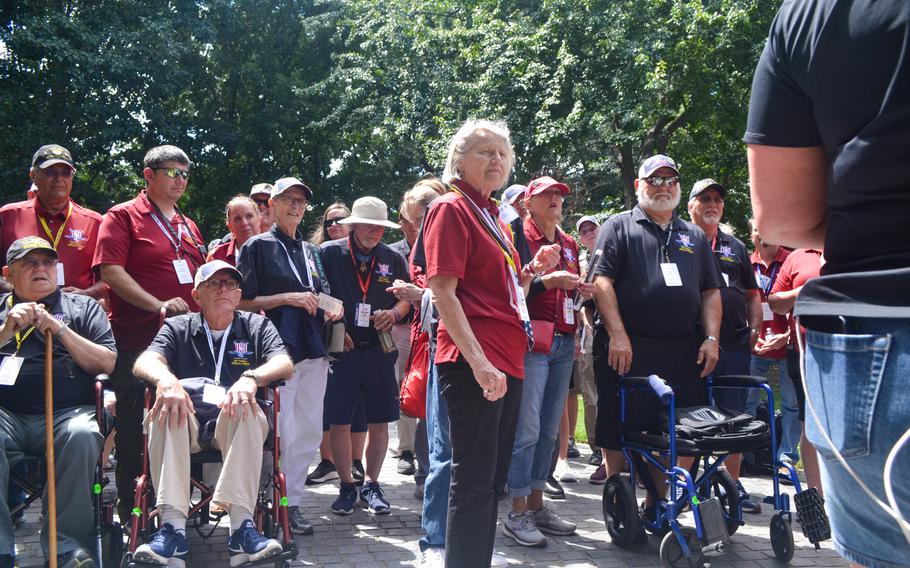 The veterans received the Vietnam War commemorative pin and had a special pinning ceremony at the Vietnam Veterans Memorial. The pins are issued by the Defense Department and given to a veteran who served during the Vietnam era.
At the ceremony, Kraatz read: "A grateful nation thanks and honors you for your courage, integrity, strength and dedicated service to your country. Welcome home."
Afterward, family and friends of the veterans who made the D.C. trip with them attached the pins to the collars of the veterans.
Army veteran Mike Leaver, 72, said he spent 1970 in Vietnam as an infantry company medic. Leaver's former neighbor was a World War II veteran who had gone on an Honor Flight, convincing him to sign up for one.
"I was very excited to go. So when they say, 'Well, you'll need a guardian,' I asked my youngest daughter to come with me. So we were both very excited to be here. It's been a wonderful, great experience," he said.
Leaver said he was impressed with the younger people who helped organize the Honor Flight.
"It's just unheard of anymore, so we're very happy somebody's doing this," he said. And we'd like to say, is this going to continue down the road for future generations? We hope so. [Kraatz has] done a wonderful job."
Goodpaster joined the military in 1969 and served as a gunner's mate on a patrol boat on the rivers of Vietnam. He said he had never planned on visiting Washington and only found out a week ago about Kraatz's efforts to set up the trip.
"For somebody to be that young and take that momentum and just keep on going with it, that's fabulous," Goodpaster said. "I wish more younger people would listen to that and get involved."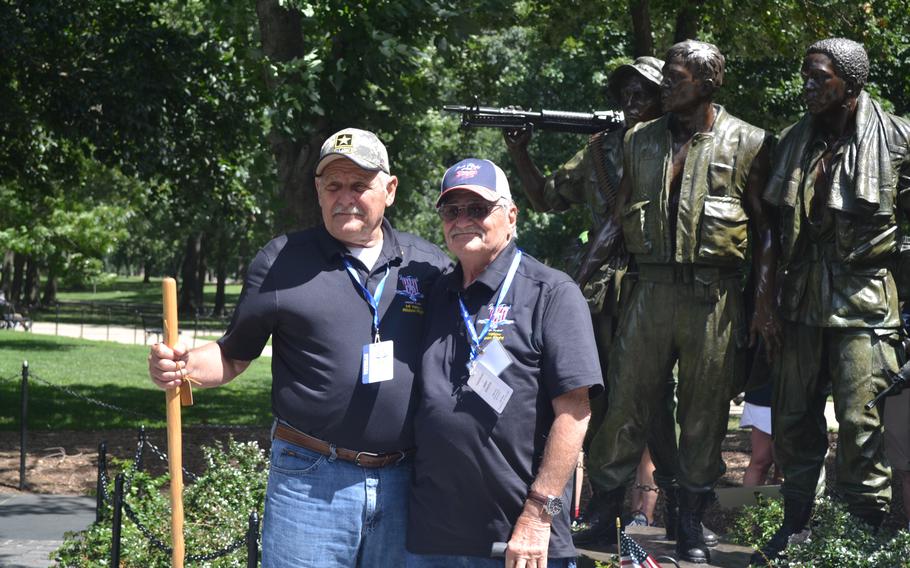 Brothers Jim and Ken Ferguson also served in the military. Jim, 74, joined the Air Force in 1966 and served for four years. Ken, 72, joined the Army in 1967 and served for three years.
"I miss the Air Force," Jim Ferguson said. "And I was going to reenlist, but they said I was going to go to Japan, and I couldn't take my wife, and we had a 6-month-old child. So I said, 'I can't do it.' "
Ken Ferguson said he was not permitted to be in a combat zone at the same time as his brother. So by the time Jim completed his tour, Ken did not have enough time in his enlistment to go to Vietnam. Thus, he spent one year at Fort Knox, Ky., and his remaining two years stationed in Italy.
"I'm good," Ken Ferguson said. "I didn't go through what [Jim Ferguson] did and everything else. But just being here with my brother. That's what it meant to me."
Kraatz is about to enter her senior year in high school and will focus on her studies and plans after graduation. However, she said she still plans on staying active with her local Honor Flight group.
"It's just been really incredible, becoming closer with all of the veterans and hearing all those stories and being on the receiving end of the thanks has been really odd," she said. "But it's been really incredible to know that I've made such an impact on so many people's lives."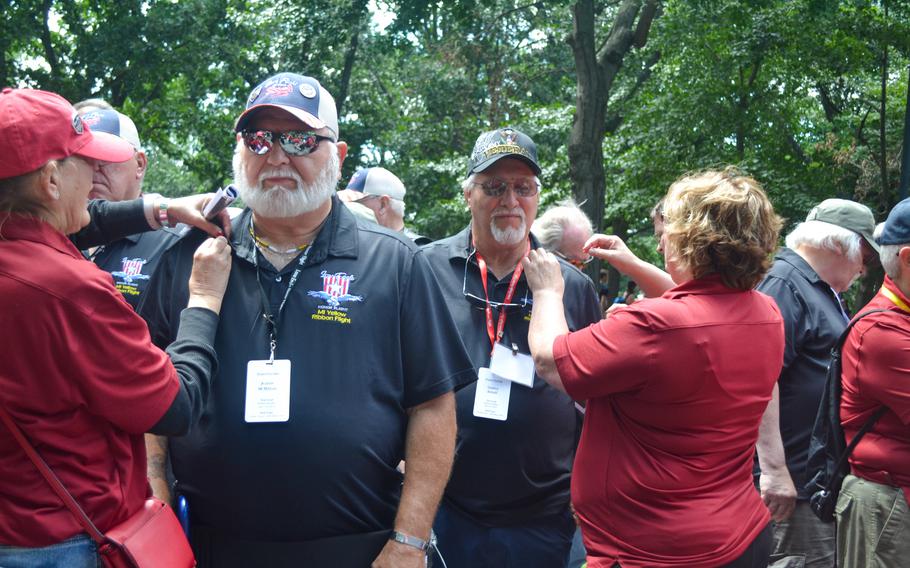 ---
---
---
---