White House nominates Army National Guard general to lead VA board of appeals
By
Stars and Stripes
April 21, 2022
---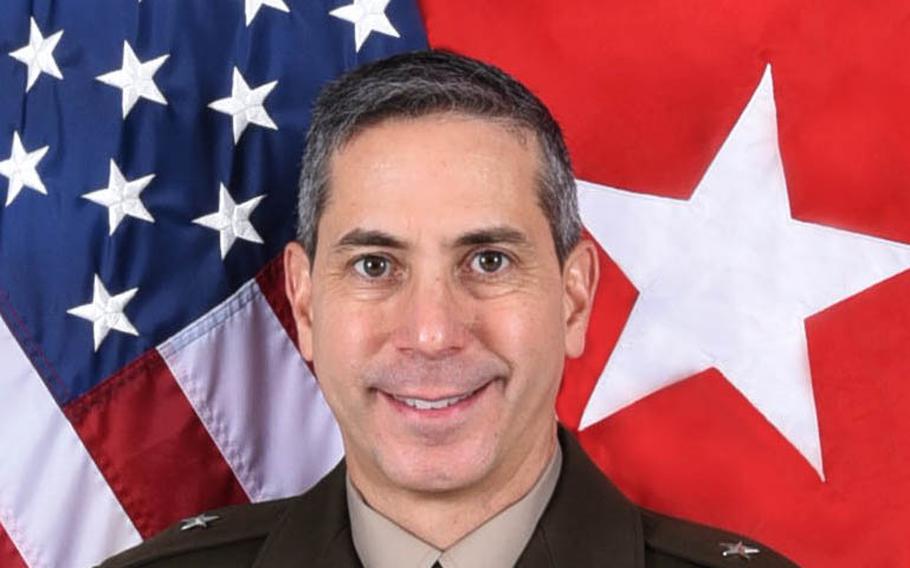 WASHINGTON — The White House has announced an Army National Guard general has been nominated to lead the Board of Veterans' Appeals, which oversees hearings and decisions on benefits and services for veterans.
The Biden administration nominated Jaime Areizaga-Soto, a brigadier general with the Guard. Areizaga-Soto, who grew up in Puerto Rico, would be the first Hispanic to hold the post if confirmed.
The appeals board, which is part of the Department of Veterans Affairs, conducts hearings and issues decisions regarding appeals for benefits and services from the agency's Veterans Benefits Administration, Veterans Health Administration, National Cemetery Administration, as well as the Office of General Counsel.
If the Senate confirms Areizaga-Soto's nomination, he will succeed Cheryl Mason, who was appointed to the board by former President Donald Trump and has served as its chairwoman since 2017. She was the first woman to serve in the role and was supposed to serve a six-year term.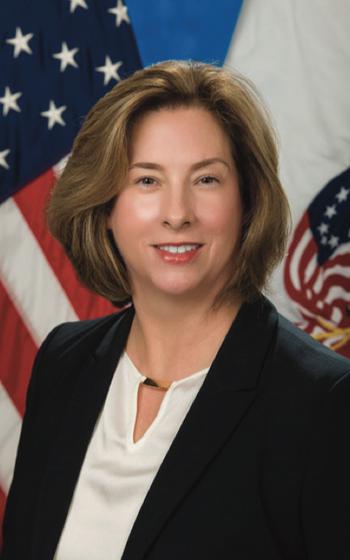 Areizaga-Soto practiced international law for 12 years and focused on cross-border infrastructure project finance. He has served as a White House fellow assigned to the U.S. Treasury Department and as the senior attorney adviser at the U.S. Agency for International Development.
He is now on active duty as the principal deputy general counsel of the Army Judge Advocate General's National Guard Bureau. He also manages an office of more than 100 attorneys in coordination with the Air Force, Army, and 54 National Guards.
Areizaga-Soto also served as Virginia's deputy secretary for veterans and defense affairs from 2014 until January, serving under and advising former Govs. Terry McAuliffe and Ralph Northam.
Areizaga-Soto graduated from Georgetown University's School of Foreign Service. In addition, he holds a degree from Stanford Law School, a master's in Latin American studies from Stanford University, a master's in security and defense from the Inter-American Defense College in Fort McNair in Washington, D.C., and a master's from the National Academy of Political and Strategic Studies of Chile.
"We look forward to continuing our collaboration with the board under the leadership of the new chairman and moving forward with appeals modernization so veterans receive more timely and accurate decisions," Jim Marszalek, service director for Disabled American Veterans, said in a prepared statement.
During Mason's time on the board, the VA launched a new system in 2019 that promised faster decisions for veterans who are trying to obtain VA disability compensation and other benefits — a process that historically has taken years to navigate.
The agency also finalized the Veterans Appeals Improvement and Modernization Act. The law, passed by Congress in 2017, created multiple ways for veterans who want to contest their claims for benefits.
Under the old system, veterans waited for an average of three to seven years to reconcile their appeals. VA officials vowed the new system could get final decisions to veterans in as little as 125 days. Mason said the new process was "the biggest change to appeals in decades."
"Chairwoman Mason has been a valuable partner and friend to DAV during her tenure and a tireless champion for veterans since her appointment as chairwoman in 2017," Marszalek said. "Under her leadership, the board vastly increased the number of completed decisions year over year, and made notable strides to ensure veterans still had the opportunity to provide testimony during virtual hearings despite the challenges of the pandemic."
The VA said Mason will continue working with the department by focusing on the challenges of military spouse employment, a subject of which she's a leading expert.
"As the first woman, military spouse, and suicide survivor to serve as chairwoman, she has been a dedicated advocate and champion for veterans, their families and caregivers," VA Secretary Denis McDonough said in a prepared statement. "Her work at the board has resulted in increased access and improved outcomes for veterans and their families — doubling the number of hearings and decisions of her predecessors. Chairwoman Mason has been tireless and hugely successful in her stewardship of the board, and the department and our veterans are much the better for it."
According to its most recent annual report, the Board of Veterans' Appeals has issued nearly 100,000 decisions for veterans and their families in fiscal 2021. More than 197,000 cases before the board were pending at the end of that fiscal year.
---
---
---
---