Leave Afghanistan? Veteran-run businesses face hard decisions after Taliban takeover
By
Stars and Stripes
February 8, 2022
---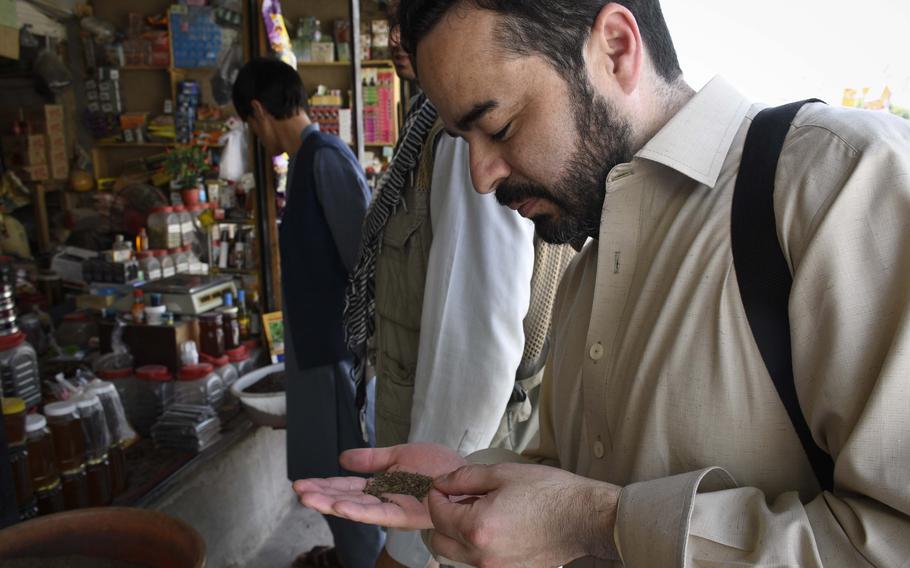 Marine veteran John Gerlaugh spent the last decade convinced that Afghanistan could be transformed through commerce.
But Gerlaugh's hopes for "economic diplomacy," as he deemed it, have been extinguished.
Team Afghan Power, the nonprofit organization he and other veterans founded in 2015, closed Friday. Gerlaugh, who served as director of counterterrorism policy at the Pentagon from 2004 to 2006, and his colleagues worked to bring renewable energy-powered grids to rural Afghan villages.
For U.S. veterans like Gerlaugh who founded businesses and nonprofits, the Taliban's return to power last summer proved to be a time of reckoning.
"I realized that our investment in the country, both the U.S. government's investment of trillions of dollars and my personal investment, was a fool's errand," Gerlaugh said Monday. "I was just thinking, 'It's enough.'"
Some other veterans who made similar commitments to Afghan development think they can still keep operations viable under Taliban rule, though they acknowledge economic and logistical challenges. Others question whether high standards of human rights can be maintained.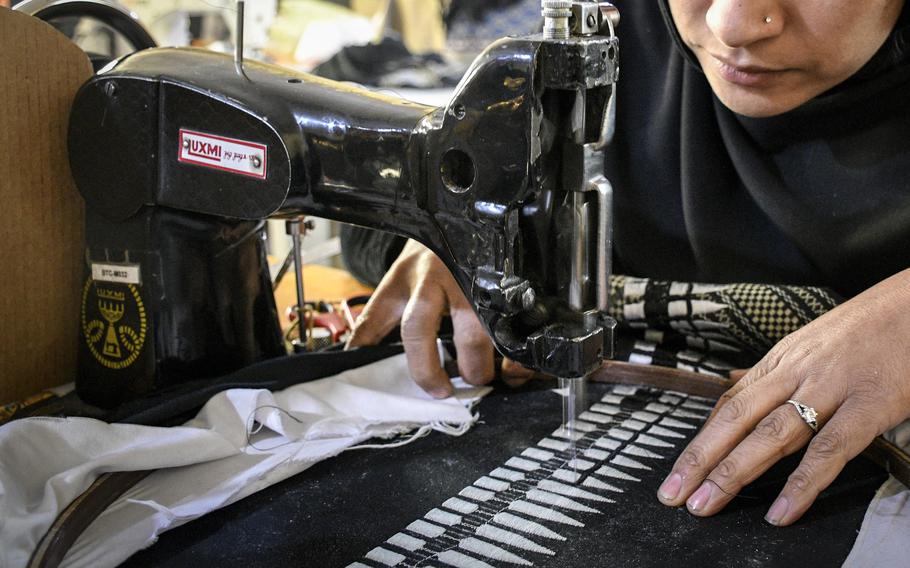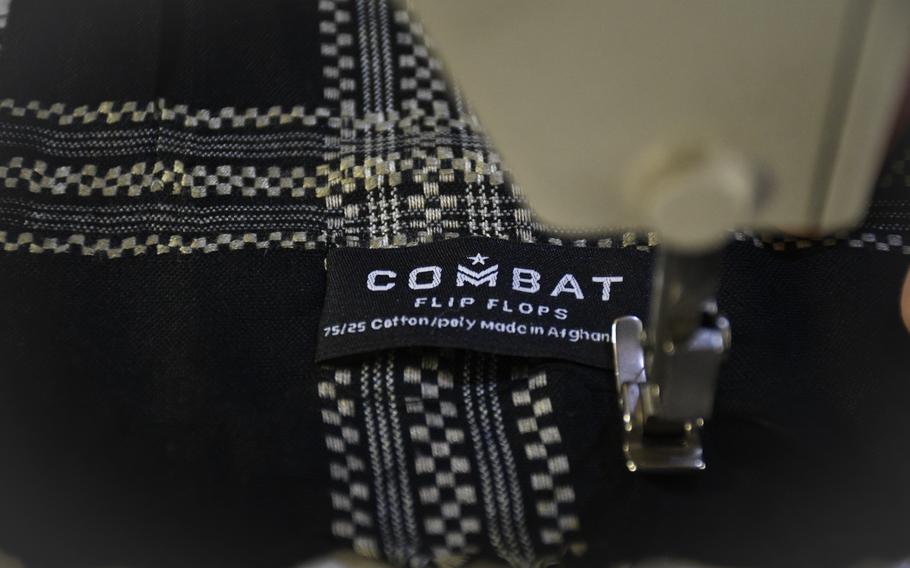 Matt Griffin, an Army Ranger veteran who co-founded Combat Flip Flops said the financial crisis in Afghanistan has forced the company to shift its focus to humanitarian efforts.
In addition to its signature flip-flops bedecked with parts of bullet casings, the company was selling Afghan scarves, or shemaghs. Its goods were made in a factory in Kabul, and a portion of the profits helped Afghan girls go to school.
But production at the Kabul factory stopped after the Taliban took over, Griffin said. The Issaquah, Wash.-based company ran out of its stock of shemaghs in November.
There are more stored in Afghanistan, Griffin said, but the company can't move them abroad.
"Until further notice, we cannot manufacture or export from Afghanistan" is what visitors to the Combat Flip Flops website see when they try to buy Afghan scarves, which are listed as sold out.
The U.S. froze nearly $9.5 billion in assets belonging to the Afghan central bank, so managers at the factory can take out only small sums of money at a time to pay workers, he said.
"There's no way to get money in, which means there's no way to get product out," Griffin said.
The company hopes to start manufacturing insulated fleeces for Afghans braving the harsh winter within a month or so, Griffin said.
"I'm just there to do business," he said. "I'm not trying to push an ideology on people. I don't want to interfere with the government. I just want people to go to work.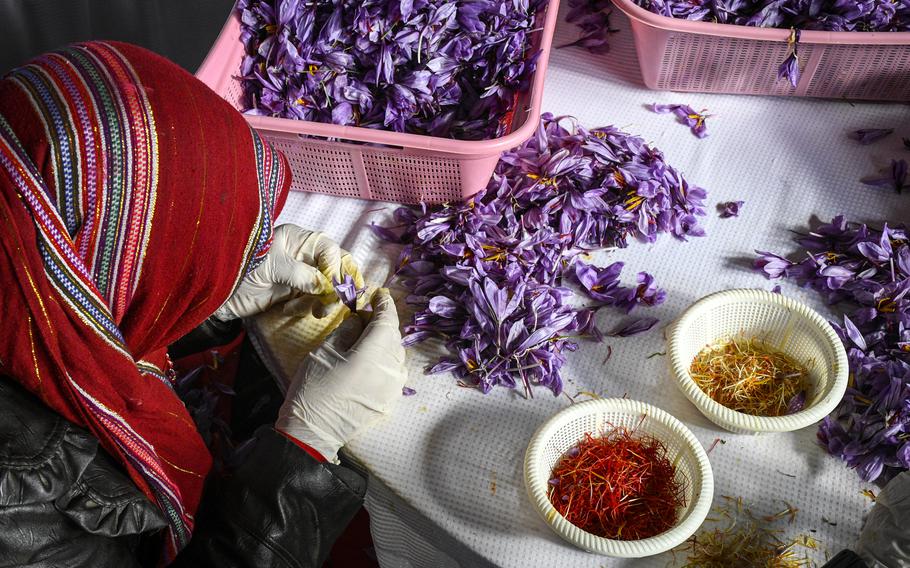 A third company, Rumi Spice, said they were able to grow over the last year, and that they plan to stay the course. It partners with farmers in western Afghanistan to export saffron, the world's most valuable spice.
Genuine saffron costs up to $5,000 per pound because production requires intensive manual labor and cannot be automated. Rumi Spice employs hundreds of women who hand-pluck crocus flowers and harvest the aromatic spice filaments.
Army veteran and company co-founder Keith Alaniz said the Taliban have so far not interfered with production and their workers remain employed.
"The Taliban are hungry for that view of Afghanistan being a friendly place to do business," Alaniz said.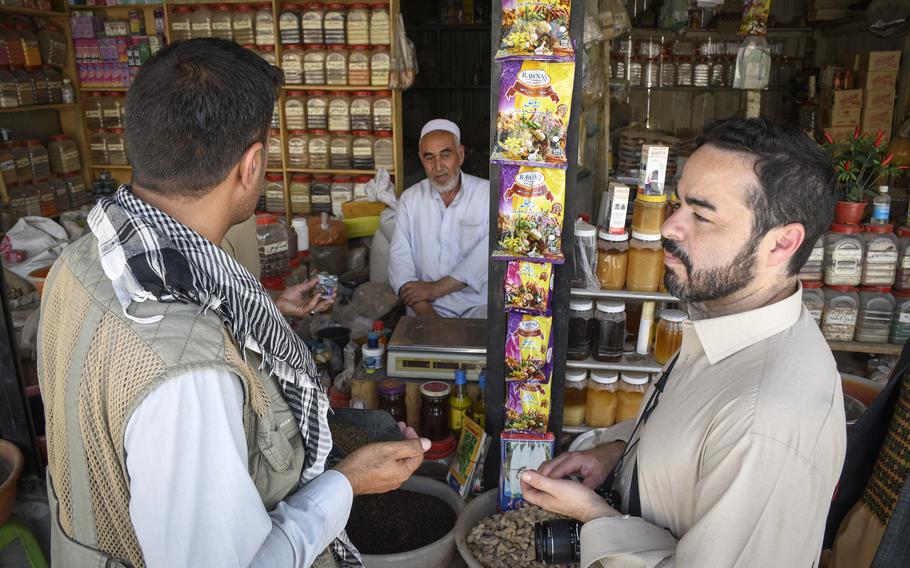 The Chicago-based company, which has been backed by investors such as billionaire Mark Cuban, sells saffron, cumin and spice blends in U.S. stores such as Whole Foods.
In some ways, business is easier now, Alaniz said. The Taliban stopped their roadside attacks, which means more routes to transport goods.
He recognizes that the success of the company could be seen as a public relations win for the Taliban. But he said the benefit of helping individual Afghans is worth it.
"I don't care who's running the government," Alaniz said. "As long as in the little world that I can affect through my activities there, those people are being treated right."
All three ventures were founded on the belief that private enterprise could help fix a country that the U.S. military and government couldn't. Since regaining power, the Taliban have courted international investment, especially from China.
The group's leadership would most likely welcome foreign businesses, even ones that are run by onetime foes, said Jamshid Mohammadi, a scholar with the Bard Globalization and International Affairs Program in New York.
But Westerners who wish to do business in Afghanistan should be aware of the risks, he said.
"Rank-and-file (Taliban), I witnessed myself post-collapse, are very allergic to anything provided by Americans, be it jobs or money," Mohammadi said. "But we can navigate through them and provide jobs."
And Sara Wahedi, an Afghan-Canadian tech entrepreneur, advised Western businesses to have a human rights policy to avoid complicity in potential Taliban abuses.
"Putting the stamp of capitalism on this isn't going to sway the Taliban, who aren't a unitary force," Wahedi said. "A concern is that Afghan workers will receive the short end of the stick when it comes to foreign businesses testing out this new environment of a Talib-governed Afghanistan."
---
---
---
---