Jury to decide whether off-duty VA cop 'had no choice' in Navy veteran's slaying
by
Sarah Reese
The Times
November 17, 2021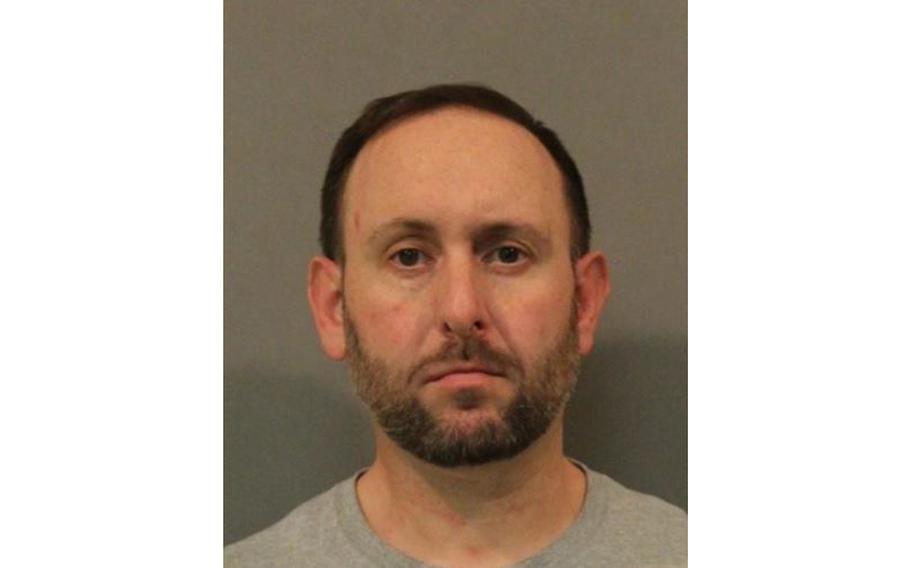 CROWN POINT, Ind. (Tribune News Service) — A Lake Criminal Court jury must decide this week whether to believe an off-duty Veterans Affairs police officer's account of a shooting or to convict him of murdering a Lowell-area Navy veteran.
Timothy R. Thomas, 40, has pleaded not guilty to charges of murder, aggravated battery and battery in the homicide of Nicholas Lile, 42, who died early Jan. 3 after Thomas shot him in the chest in the basement of Lile's home near Lowell.
Lake County Deputy Prosecutor Keith Anderson told the jury in opening arguments Lile did not have a gun when Thomas shot him once in the chest, instantly paralyzing Lile when the bullet lodged in Lile's spine.
Defense attorney Ben Murphy said Thomas acted in self-defense.
"Certainly, it's a tragedy that Mr. Lile passed away, but Timothy Thomas was in fear," Murphy said. "He'd been attacked. He had no choice."
Thomas was indefinitely suspended from his job at U.S. Veterans Affairs Northern Indiana Health Care System pending the disposition of his criminal case, a spokeswoman said.
Murphy said the evidence would show Lile jumped out of a chair, grabbed Thomas "by the neck," punched and choked Thomas, lunged at Thomas after Thomas got free by removing his sweatshirt, and threatened to kill Thomas.
Anderson told the jury they would see photos showing no definite sign of a fight in the basement, including a shelf full of sports memorabilia and a gumball machine near Lile's body that were undisturbed.
Lile's wife, Jessika Lile, testified she was sitting at the bar in her basement with her friend Angela Gauler and didn't see a fight or hear any shouting before what she initially believed was two gunshots rang out.
"I turned to my left, and I saw my husband's body withering to the ground," Jessika Lile said. "I saw Mr. Thomas' silhouette running from the room. I remember screaming, 'call 911.'"
The first two Lake County sheriff's police officers to arrive at the Liles' home testified the first person to call 911 was Thomas.
Officers Thorp Facer and Celeste Rosillo said they were dispatched to a disturbance or fight and directed to meet a man in a blue SUV at a corner near the Lile residence.
Lake County Supervisory Deputy Prosecutor Michelle Jatkiewic played a tape of Jessika Lile's 911 call, in which she hysterically screams a man killed her husband, gives dispatchers Thomas' name and repeatedly asks why first responders haven't arrived yet.
Thomas got out of his SUV and approached the officers when they arrived, Facer and Rosillo said.
Rosillo and Facer were both wearing body cameras that captured Thomas' initial statement to them, but jurors did not get to watch the videos.
In a pretrial ruling, Judge Salvador Vasquez granted the state's motion not to show the videos. Prosecutors said Thomas' statements "were self-serving" and "generally unreliable."
Murphy promised the jurors they would hear from Thomas later this week.
(c)2021 The Times (Munster, Ind.)
Visit The Times (Munster, Ind.) at www.nwitimes.com
Distributed by Tribune Content Agency, LLC.
---
---
---